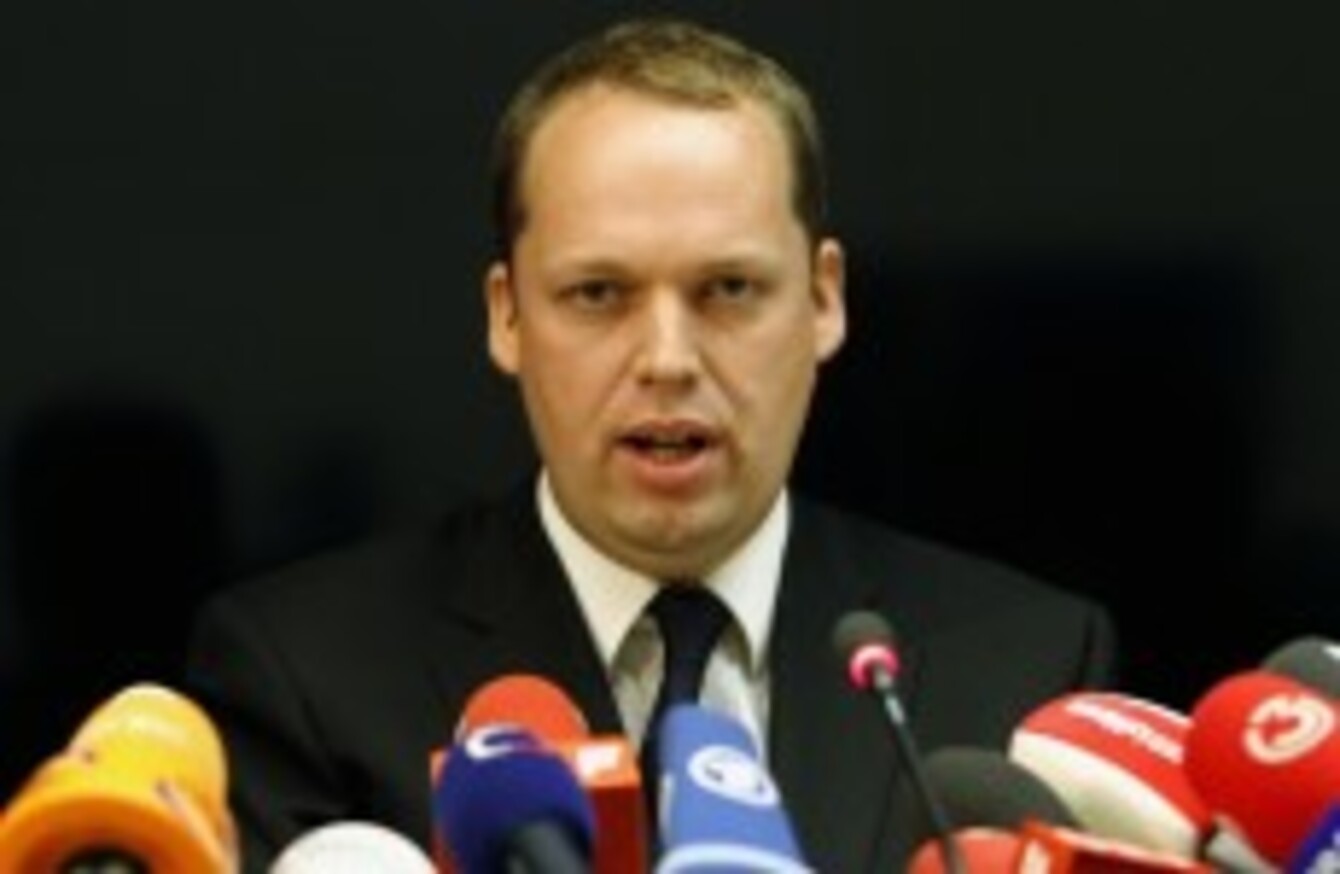 Johannes Oehlboeck
Image: Ronald Zak/AP/Press Association Images
Johannes Oehlboeck
Image: Ronald Zak/AP/Press Association Images
SIX PEOPLE HAVE claimed they were injected with malaria while teenagers in an Austrian psychiatric ward in the 1960s, as part of alleged treatments for psychological disorders.
Lawyer Johannes Oehlboeck said eight people in total spoke of painful or debilitating methods used while they were allegedly juvenile psychiatric patients at Vienna's University Clinic in the 1960s, including six who described the "malaria treatments."
Oehlboeck quoted one of the alleged victims as saying "the doctor said 'we are carrying out tests.'"
Most – but not all – of the alleged victims were wards of Vienna foster homes in the 1960s. Lawyer Johannes Oehlboeck said one of his clients told him that her parents took her to the clinic "because she was rebellious," while the daily Kurier quoted another as saying that he was dropped off by his parents after he insisted on becoming an actor.
Oehlboeck said all six told him that they quickly developed a high fever which was treated on alternate days with a quinine dosed sufficiently to reduce the symptoms. He said the treatment was ended after 14 days with an injection of what he said was likely a high dose of quinine, but not before the child's "blood was drawn and injected into the buttocks of another child."
He did not name his clients. But the daily newspaper Kurier carried a large photo of another alleged patient and identified him as Peter Schleicher. He was quoted as saying that his parents brought him to the clinic for treatment on the advice of one of his teachers after he insisted on becoming an actor.
Several victims complained of recurring bouts of high fever and shakes for years after the treatment, Oehlboeck said.
Such injections were an accepted method in the early 20th century to treat syphilis, with the resulting high fever killing the bacteria that caused the disease, while the malaria was kept under control by doses of quinine. Austrian physician Julius Wagner-Jauregg received the 1927 Nobel prize for medicine for developing this treatment.
#Open journalism No news is bad news Support The Journal

Your contributions will help us continue to deliver the stories that are important to you

Support us now
But there also were experiments with treating psychological disorders through shots of the malaria pathogen. More recently, some physicians have experimented with inducing malaria to kill the HIV virus in trials that have been skeptically received by the medical establishment.
Bernd Kuefferle, a psychiatrist at the Vienna University Clinic during the 1960s, told the Austria Press Agency that some psychiatric patients were forced to undergo such "fever cures" to keep malaria pathogens alive for possible syphilis treatment.