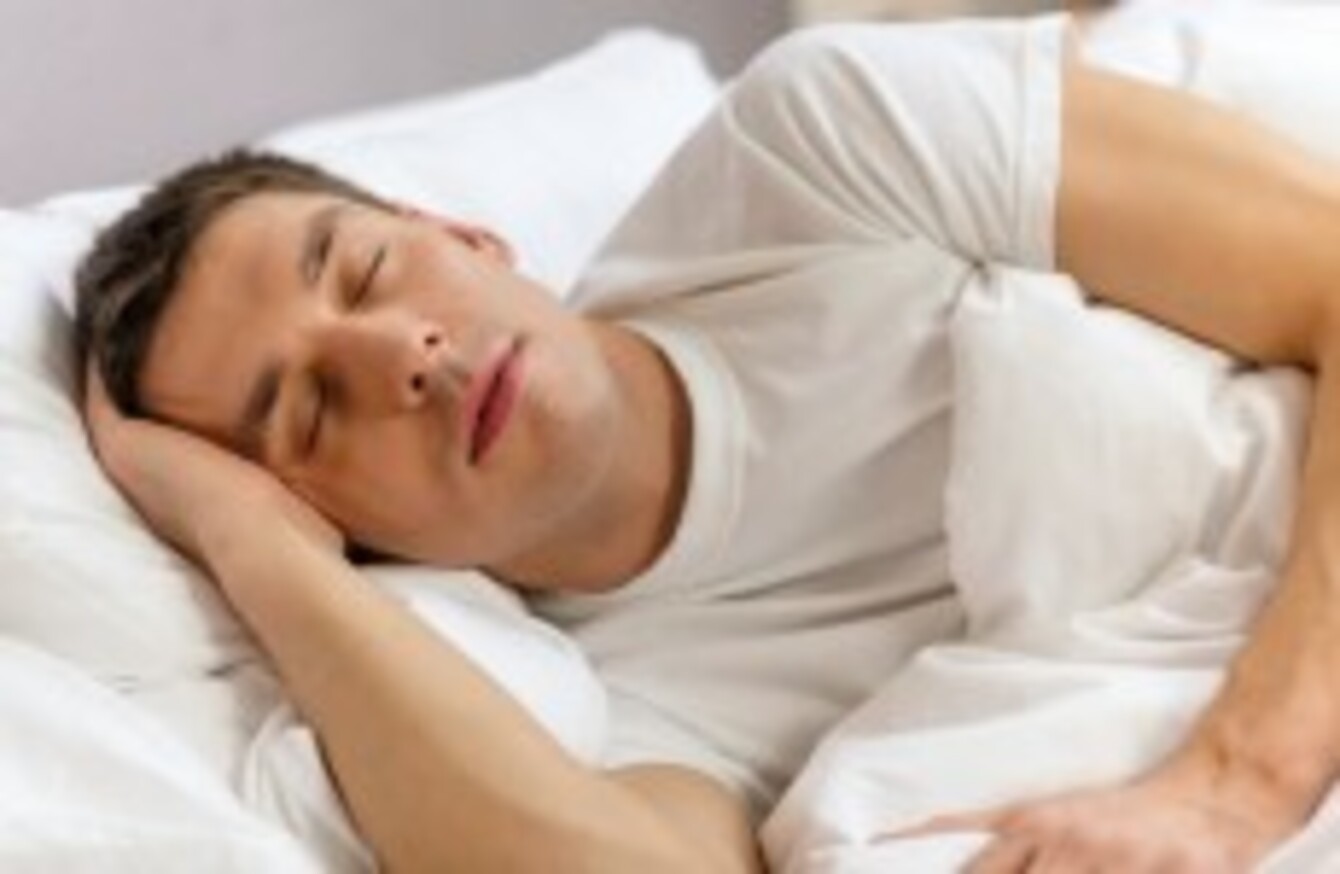 RESEARCHERS IN THE US have found that a good night's sleep could reduce a man's risk of prostate cancer.
A study suggests that high levels of a hormone involved in the sleep-wake cycle may result in a decreased risk of developing the cancer.
The research, conducted by scientists at the Harvard School of Public Health, found that this hormone, melatonin, may play a role in regulating a range of other hormones that influence certain cancers, including breast and prostate cancer.
Melatonin is a hormone that is produced exclusively at night in the dark and is an important output of the body's inherent 24-hour clock.
"Sleep loss and other factors can influence the amount of melatonin secretion or block it altogether, and health problems associated with low melatonin, disrupted sleep, and/or disruption of the circadian rhythm are broad, including a potential risk factor for cancer," said Sarah C Markt, MPH, doctoral candidate in the Department of Epidemiology at Harvard School of Public Health in Boston.
"We found that men who had higher levels of melatonin had a 75 per cent reduced risk for developing advanced prostate cancer compared with men who had lower levels of melatonin."
Our results require replication, but support the public health implication of the importance of maintaining a stable light-dark and sleep-wake cycle. Because melatonin levels are potentially modifiable, further studies of melatonin and prostate cancer risk and progression are warranted.
#Open journalism No news is bad news Support The Journal

Your contributions will help us continue to deliver the stories that are important to you

Support us now
Some 928 Icelandic men were involved in the study with one in seven reporting problems falling asleep and one in five reporting problems staying asleep.
Markt said further studies are now needed to investigate the interplay between sleep duration, sleep disturbance, and melatonin levels on risk for prostate cancer.
This study was presented at the AACR-Prostate Cancer Foundation Conference on Advances in Prostate Cancer Research where those attending also heard about a study which links walking quickly to a lower risk of the cancer.