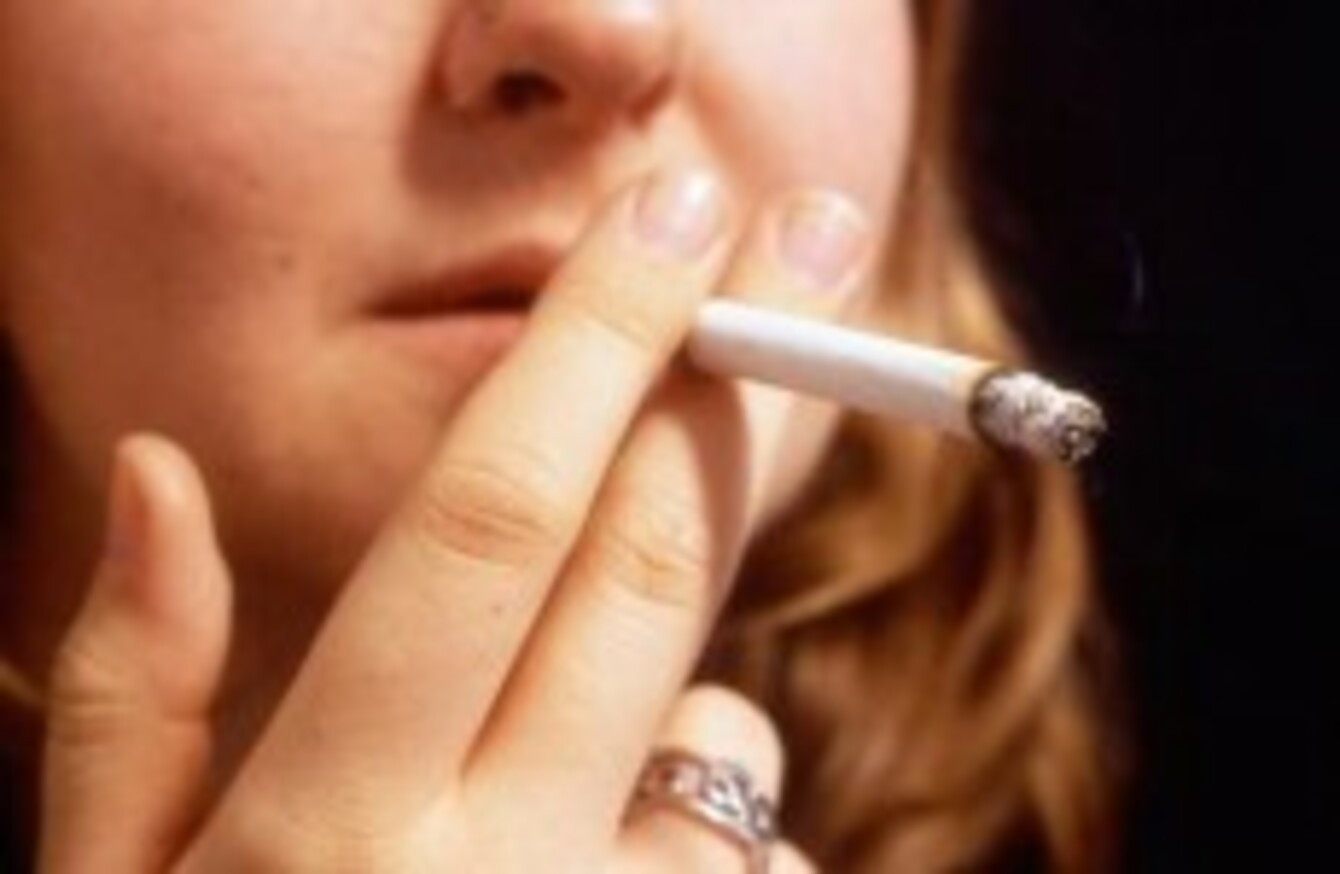 Image: PA Archive/Press Association Images
Image: PA Archive/Press Association Images
A MAJOR NEW report into children and childhood will be published today, showing that more than one in 10 Irish women smoked through their pregnancy.
The Growing Up In Ireland study into maternal health behaviour will be launched later this morning, showing that many women who smoked did so to deal with the stress of pregnancy.
The report, which was authored by Professor Richard Layte and Dr. Cathal McCrory of Trinity College Dublin, draws on data from a cohort of over 11,000 infants and their families to investigate the extent and distribution of three specific health behaviours among mothers in the prenatal and antenatal period: cigarette smoking in pregnancy, alcohol consumption in pregnancy and breastfeeding.
The report examines the impact of these health behaviours on the child's birth weight and subsequent growth and development from birth to 9 months of age.
While 13% of women said they had smoked during pregnancy, comparisons of children born in 1999 and 2007 show that the proportion of women smoking at all in pregnancy has fallen from 28% to 17%.
The report also said:
Smoking was strongly related to the woman's mental health: women experiencing 'a great deal of stress' were 37% more likely to smoke.
Being poor and having low levels of education contribute to the risk of smoking.
If the woman's partner continues to smoke during the pregnancy, the mother is 70% less likely to quit.
Compared to women in the UK, women in Growing Up in Ireland were significantly less likely to report drinking during pregnancy, but if they did consume, they were likely to drink more heavily than their UK counterparts.
Women with higher levels of income and education were more likely to drink alcohol during pregnancy.
There is a steady relationship between the number of cigarettes smoked in pregnancy and birth weight: smoking 11+ cigarettes daily decreases birth weight by a third of a kilo on average.
Almost half of children were weaned onto solid foods before the guideline age of six months, although the reasons for early weaning were unclear.
Less breastfeeding and earlier weaning onto solid foods was associated with an unhealthy pattern of weight gain in infancy.
Women who give birth in a maternity hospital which is accredited under the 'Baby Friendly Hospital Initiative' (BFHI) are 10% more likely to initiate breastfeeding.
The report's authors say that smoking prevention should be taught to young women, partners who smoke targeted and intervention come sooner.
Minister for Children and Youth Affairs James Reilly said that breastfeeding should be made the norm.
"We must do what we can to protect children from harmful exposure to smoking in the prenatal and early childhood period and re-establish breastfeeding as the cultural norm in Ireland, thereby making it the natural choice for parents".
First published 6.10am