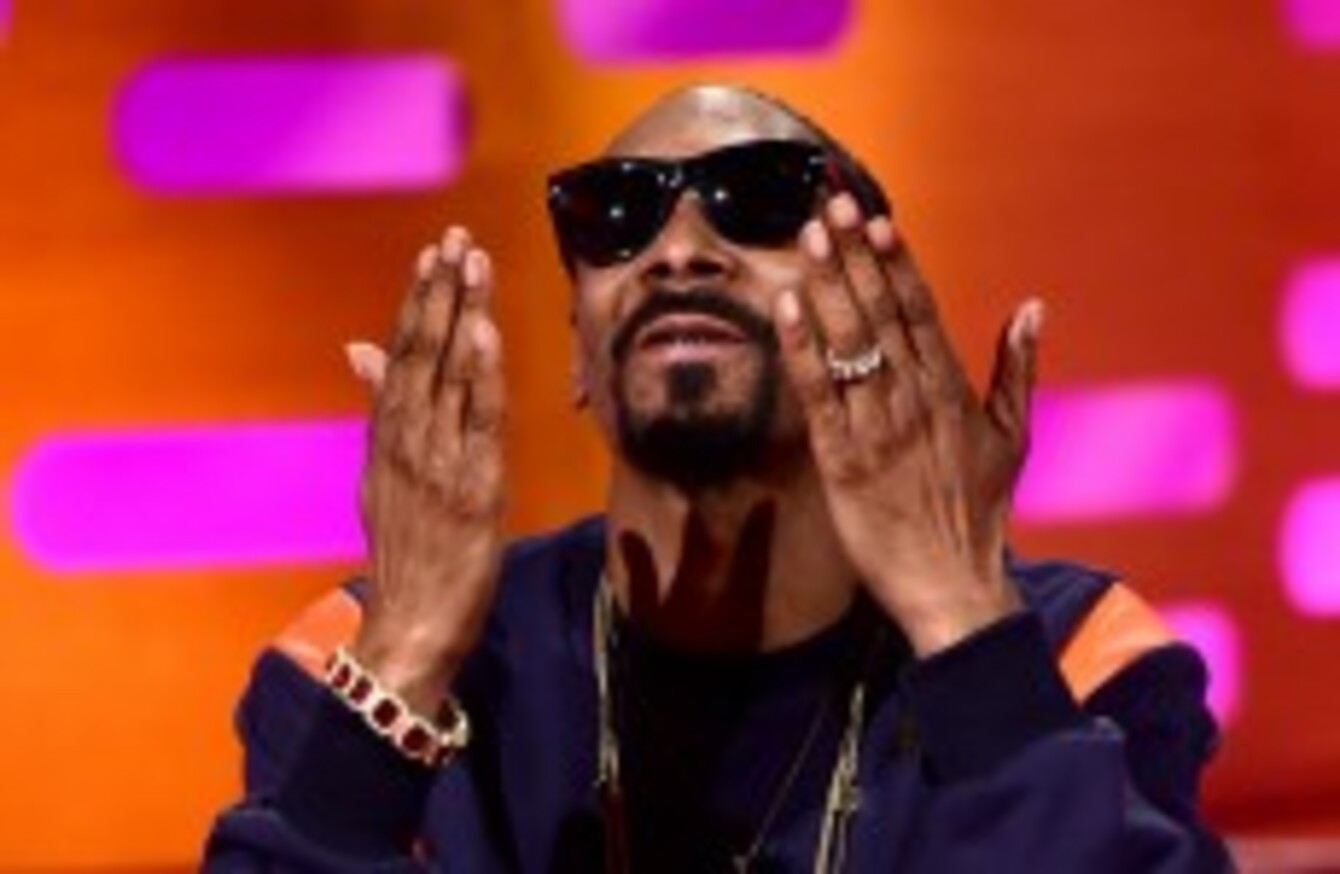 Image: Ian West
Image: Ian West
SNOOP DOGG HAS had another run-in with European authorities.
Italian financial police said they stopped the rapper at the Lamezia Terme airport in Calabria on Saturday with $422,000 (€382,000) in cash, well above the limit that can legally be transported across EU borders undeclared.
The incident comes less than a week after Snoop Dogg was briefly stopped in Sweden on suspicion of drug use after a concert near Stockholm.
Financial police confirmed a report by the Italian news agency Ansa that half of the cash was impounded under Italian anti-money laundering codes. In such cases, the balance is returned minus any fine set by magistrates.
Travellers within the European Union are required to declare €10,000 ($11,000) or more in cash.
Snoop Dogg played in Calabria on Friday night and is scheduled to perform at the Kendal Calling Festival in England today.
Last weekend in Sweden, the rapper was questioned and tested for suspected drug use north of the capital. At the time, he said the incident was due to racial profiling.
Authorities said test results would not be available for some time.