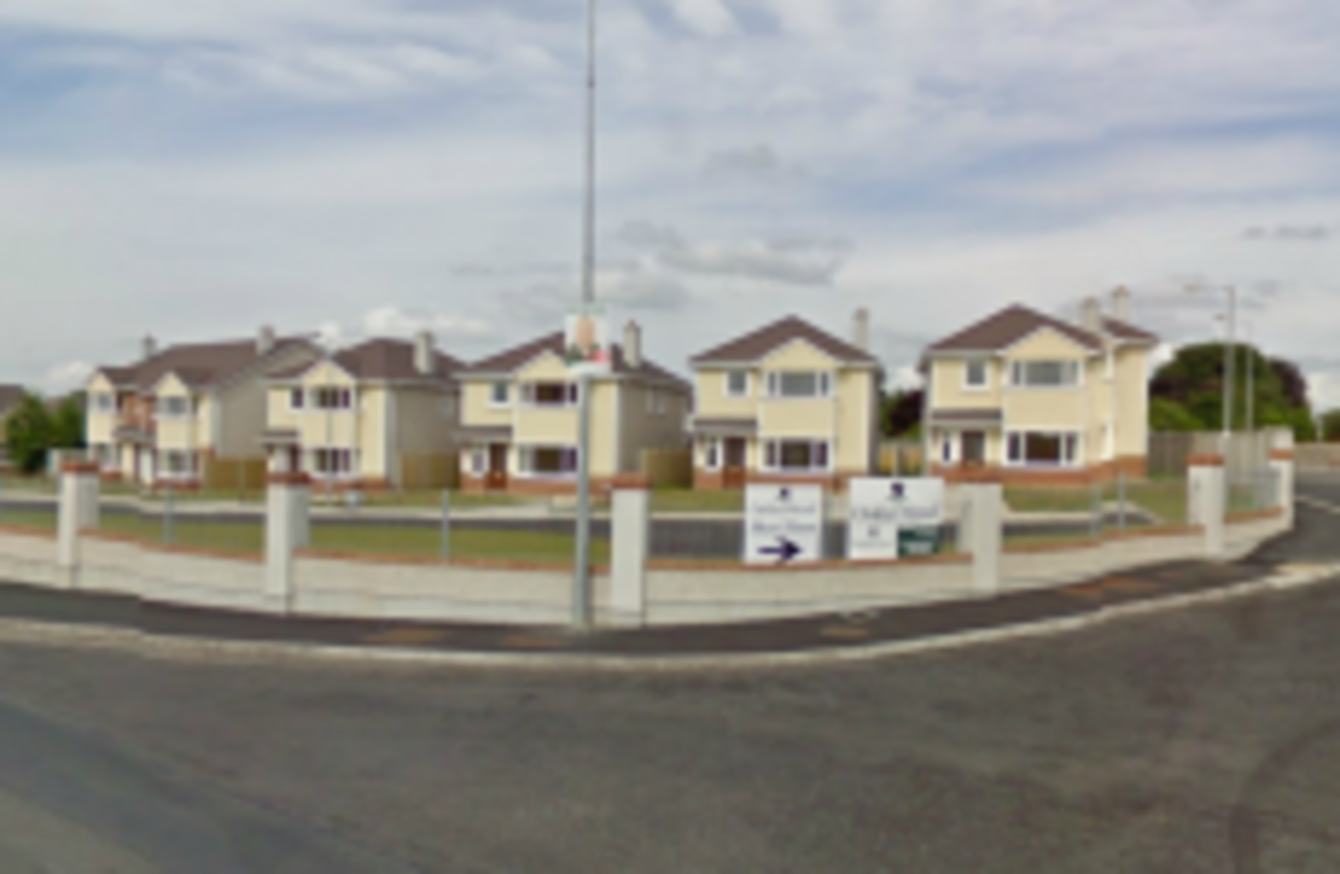 Image: Google Maps
Image: Google Maps
A HOUSING ASSOCIATION in Co Carlow says it has received NAMA approval to buy an uncompleted housing development in the county, intending to complete it and use it for social housing.
The purchase of the Oakley Wood housing estate in Tullow is the first time that a private housing association has purchased an uncompleted development from the national 'bad bank' with the intention of putting it to social use.
Respond! Housing Association, which is behind the purchase, said it was paying about €2.5 million for the development, which when completed would include 55 housing units.
The association added, however, that it would not be able to estimate the full costs for completing the development until tenders for the completion of the work had been received, with the tending process likely to begin in th ecoming weeks.
"Respond! itself will raise most of the finance needed from private sources and negotiations on this matter with the banks have reached a satisfactory conclusion," it said.
It added that the Department of the Environment was in the process of finalising a capital advance loan to assist with the project.
The 55 units in Oakley Wood are in various stages of completion: several of the units are "virtually complete", Respond! says, while others are still in need of significant work.
When the works have been completed, the development – originally planned to hold 111 properties – will include 10 four-bed homes, 37 three-bed homes and 8 two-bed units.
The news comes only days after NAMA undertook its first demolition project, on a derelict development in Co Longford.