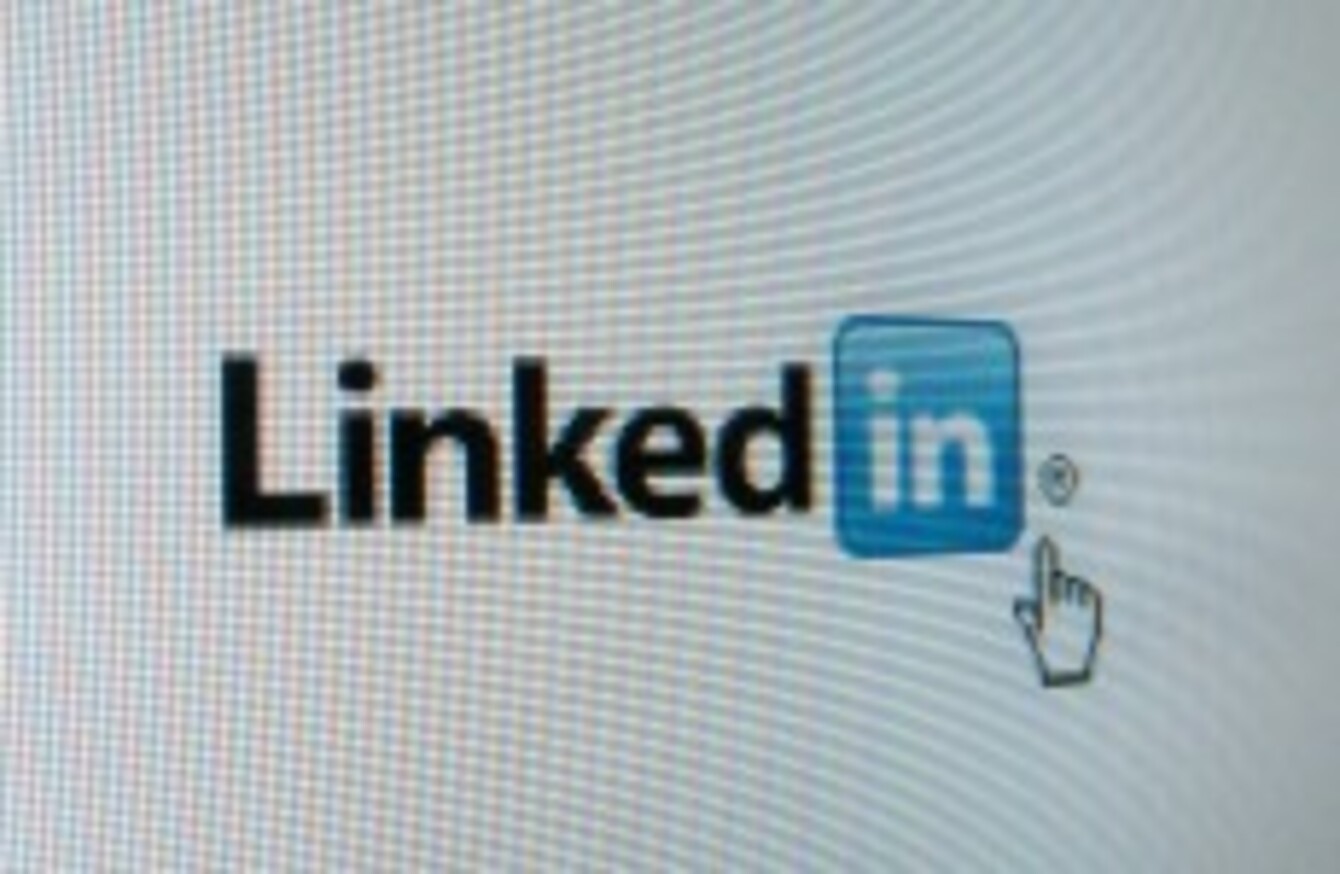 Image: The Canadian Press/Steve White/PA Images
Image: The Canadian Press/Steve White/PA Images
SOCIAL MEDIA: THE answer to finding you that perfect job, right? Let's face it, if nothing else is working, it must be because everything has moved on – you're behind the times. If you can find out a few tips on how to use social media then you're sure to be writing that resignation letter very soon. Right?
Wrong! It's kinda like saying if you buy a Formula One racing car, you'll be heading for the Monaco Grand Prix soon.
Firstly let's look at what social media is. The term has been around for a few years now but it still has an enigmatic allure that's allowing a lot of people to make money out of proclaiming they'll help you 'harness social media'. Some would say social media began with the first electronic mail – email – back in 1971. However, the true sense of the term evolved from the development of the world wide web (remember that term?) into web 2.0. What that means is that we went from being passive users of the web – reading content from people who had the skills to create websites – to being content editors ourselves. This was a real game changer as it started to put the power of mass communication into the hands of the common people or from a business' perspective, the consumer.
Web 2.0 and the advancements since, have allowed developers to do lots of cool things to aid our experience on the internet. However it's the creation of blogs, wikis, social networking and video sharing sites, which have given the power to the people. But hang on, all we're trying to do is find a job, not become the online Citizen Kane! So where does that fit in? Well, you're not just communicating directly with one particular employer anymore, you're putting yourself in the web window for potentially thousands of employers. You are creating a brand for yourself, that hopefully someone will pick up. The truth is, you've always been a 'brand' to a certain extent, as has your mother and your grandfather, but social media is allowing you to broadcast your brand to millions.
So where do we get started? There are blogs, wikis, social networking and video sharing sites but should you use Blogger or Wordpress, Flickr or Zoomr, Youtube or Blip.tv, Twitter or LinkedIn? The fact is there are thousands of the sites to choose from, so what should be the first one? Well the most popular site on the internet is Facebook. Mark Zuckerberg, the creator and Chief Executive recently gave a presentation which showed 1 billion people using Facebook at the same time. However, is Facebook the best place to show you're the right person for that dream job?
If you've pictures of last weekend's stag/hen party on your page and proclamations about living to party it might not be the best place to present yourself to prospective employers. This is why you must start thinking of yourself as a brand. If you think about it, most products/services/companies probably contain elements about their business that they don't want the whole world to know about. They portray themselves in a way that make them desirable to their customers and broadcast their brand as effectively as possible. You're no different. So here's a few marketing tips for your brand i.e. how to help get that new job.
What is the message you want your brand to portray? Mercedes is stylish, Black and Decker is powerful, Apple is Cool. What about you? Are you someone who will bring lots of creativity to a company? Or maybe you'll lead a team to amazing results. What is your experience and qualifications? Basically, review your work and academic history, (your CV is probably the best place if you have one) pick out what skills you have that will benefit your next employer. "I'm a natural sales person who has surpassed their targets by 20% for the past three quarters. So I've no doubt I will make you a considerable profit." Think about what keywords you could highlight in a cloud or networking site CV. Can you use blogs or video to demonstrate your knowledge or images to show your creative skills or portfolio?
Know your audience and use the most effective means to communicate with them. You won't see adverts for De Beers diamonds in the Sun newspaper and you won't see Jean's Hairdressers in Athlone being promoted on TV at the end of Coronation Street. It's horses for courses. LinkedIn is now the established place for business networking and recruitment. In fact 41% of LinkedIn's revenue comes from recruitment. My wife alone has had six unsolicited job offers in the past year.
You could say it's an online version of your CV with the opportunity to add videos and presentations, links to blogs and other sites that promote who you are and what you can do. It actually helps you to promote the keywords in your CV by allowing you to highlight skills that you have. However, the key attraction of LinkedIn is the premise of the site, to allow you to network with people who might either hire you, or help you get a job. You can do this by searching out particular people on the site and asking them to link in with you, or you can join groups.
Joining groups on LinkedIn is a great way for you to network, get to know people and also show your expertise on a particular subject matter. You'll most likely find groups that relate specifically to your line of work or areas of interest. Be vocal in these groups as it is the best way to get you noticed. LinkedIn has become so established that it's beneficial for most professions, although some occupations are more prevalent than others.
In addition, other social media sites can be useful dependent on your profession. For example, people in the IT industry are more frequent users of Twitter. Equally, Flickr and Youtube would be popular for creatives or media types. Blog sites used to be the environment of media wannabees, but more and more people from all backgrounds are using them. If you're an environmental scientist you might have a few things you want to say through a blog or even as a plasterer you might want to write or demo some tips on how to do the basic elements of your job. Just think of your audience, where you will reach the most of them and how you can get across your message as simply as possible.
Manage your brand. So you have your message and you know where to broadcast it. However if you are wanting to promote your business profile to the world you have to make sure nothing is publicly revealed that might damage that. You might keep your Facebook profile free of controversial messages or pictures, but that doesn't stop your friends trying to make fun of you by tagging you on a silly picture from Saturday night. So get to know your privacy settings on all the social media you use and manage them properly.
#Open journalism No news is bad news Support The Journal

Your contributions will help us continue to deliver the stories that are important to you

Support us now
But these tips aren't exclusive to social media, they relate to all aspects of finding a job. Working out your message could relate to your cover letter or cover note on a job board. Knowing your audience could mean finding the right person in the company to which to address your speculative application. The most effective means of communication means finding the jobs you really want and applying for them as opposed to spraying around generic applications to jobs you might not even be interested in. That will never work. If you follow the rule of sending the right message, through the most appropriate means of communication, to the right person, you won't go wrong.
And managing the brand? Well you're not going to make a call to a recruitment agency or a prospective agency from the pub are you? Would you turn up for an interview in a pair of jeans and t-shirt? Your physical profile, what you say or what you do, is just as important as any online one.
Ultimately, social media, or particular forms of social media are just other tools for communicating who you are and what you want. How much you use those tools depends on your profession – a marketing professional should be using social media a lot more than say an insurance broker or a bricklayer. In prehistoric times we had no choice but to walk to get from A to B, however long that might have taken. Then came the horse, the bicycle, the car and the plane, all revolutionising the way we transported ourselves. Have we stopped walking or pedalling?
However, it's not just about having the tools, it's how you use them. In the last year a very savvy out-of-work ex-pat marketing executive got himself a job with Paddy Power through a much publicised campaign. He used a wide range of tools including very clever use of social media. But it was his creativity, his content and his delivery that got him the job, as much as the media he used to broadcast it.
So if you have aspirations of popping champagne corks on the podium at Monaco, best get yourself down to the local karting track and start with the basics.
Richard Eardley is managing director of Hays, the professional recruitment experts.