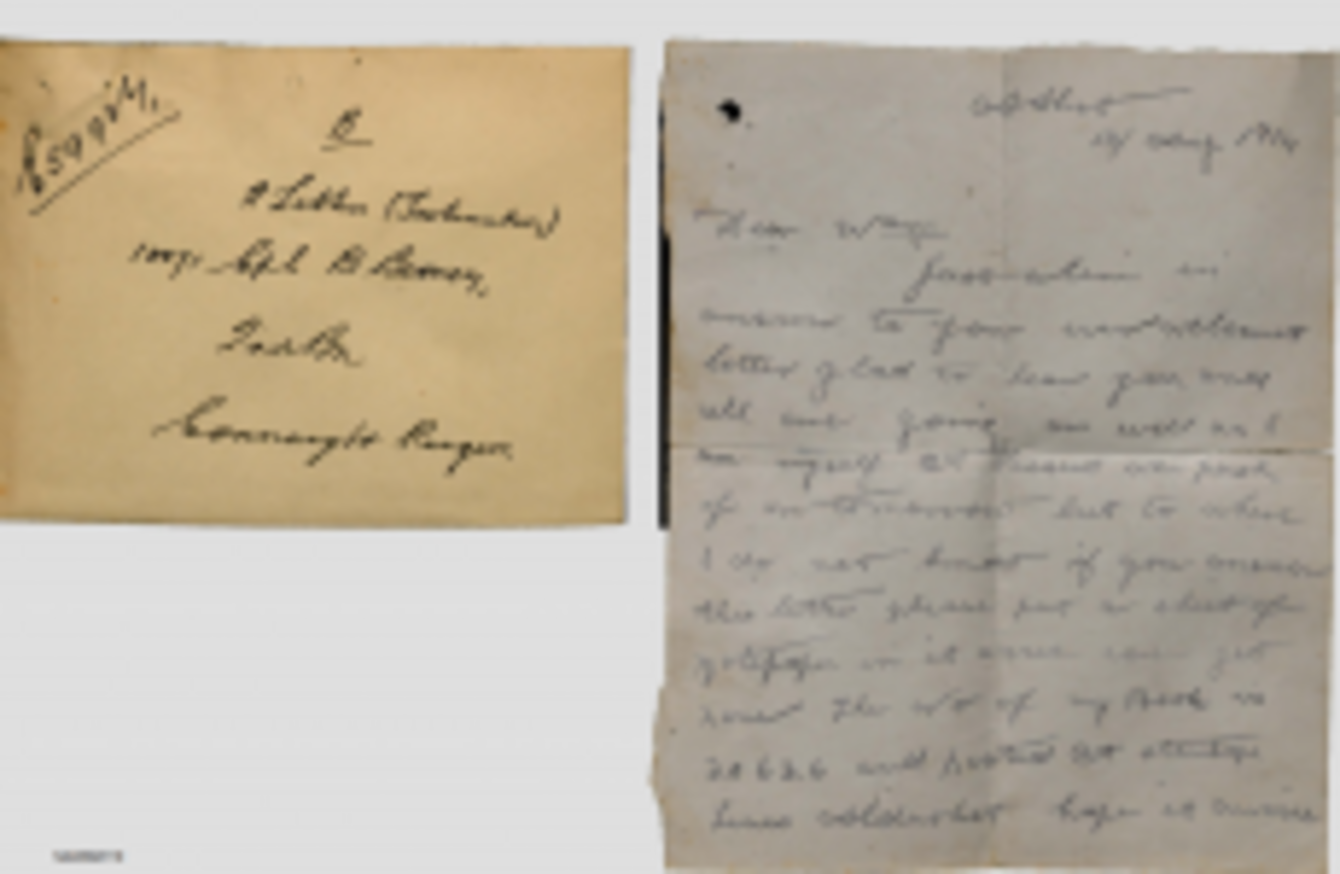 Image: Screenshot
Image: Screenshot
THE REMAINDER OF a massive collection of Irish history has been made available online.
The process of digitising the wills of 9,200 soldiers who fought in World War I and for the British Army in the late 19th century took the National Archives over four years.
The newly-available batch includes the will of Irish poet who was killed in action at the Battle of Passchendaele.
In his will, he leaves everything to his mother, Ann, who lived in Slane.
Other examples of documents include a letter by a Sgt David Berney, who was a member of the Connaught Rangers.
The letter is sent to his brother William, and is dated 24 August 1914, around three months before David was killed in action.
In the letter, he asks William to keep him in his thoughts.
"Say a prayer now and again for us. There is great excitement here especially with old married men."
Also included are soldiers who could not read, such as James Thompson, who signed his will with a mark.
A will from a Martin Halloran outlines to his brother in New York how he only hopes to be in the army for a short time, having received earlier training in the Navy.
However, despite the letter being written in January 1916, Halloran was still an army soldier at the time of his death in October 1917.
Others leave everything to their family, some distance themselves from parents and another calls for a priest.