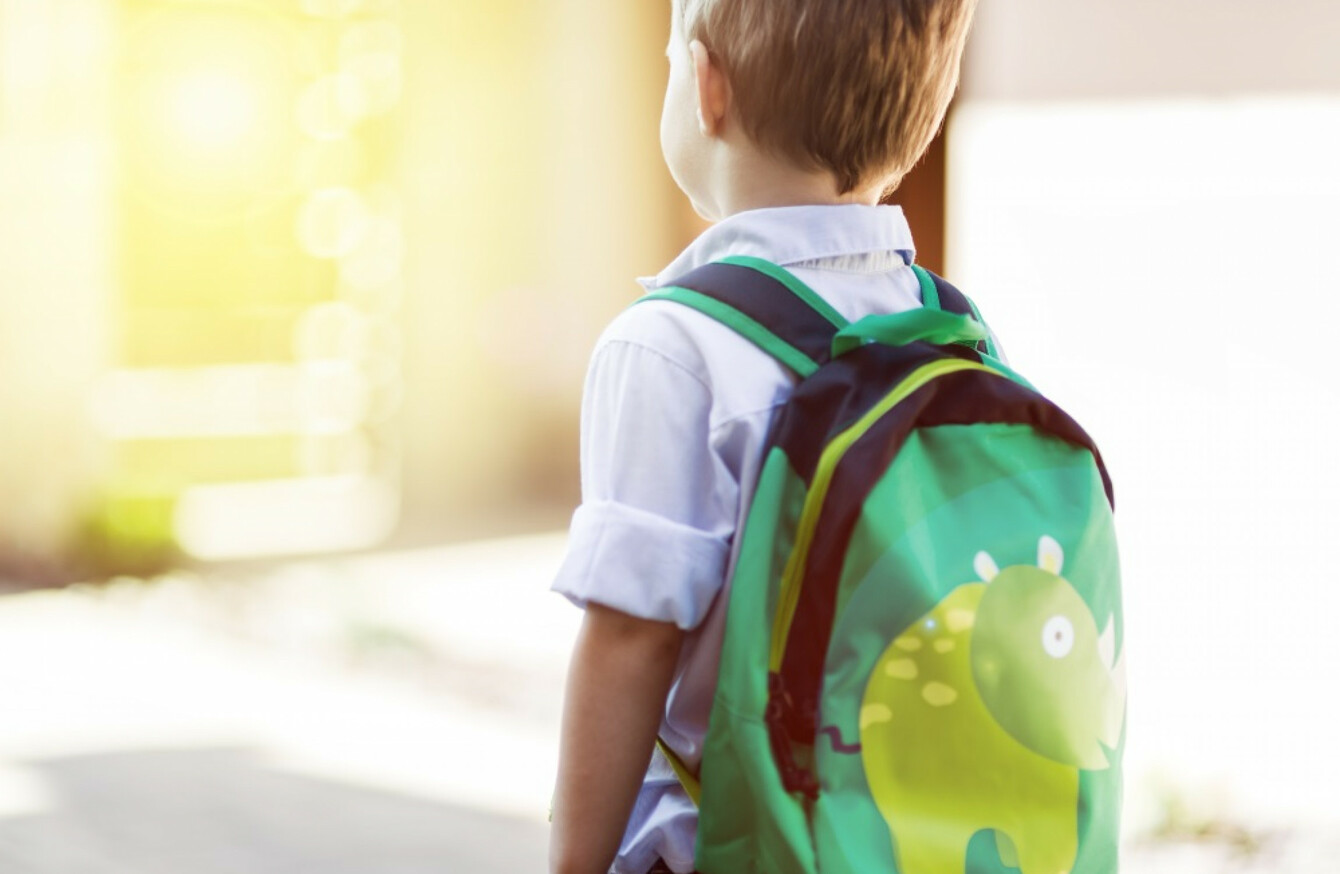 Image: Shutterstock
Image: Shutterstock
EACH WEEK IN our series, Am I Being A Bad Parent?, we hear from a reader who can't figure out what to do about a tricky parenting situation.
To get a balanced view, we put the dilemma to a group of Irish parents, keeping things anonymous to encourage honest answers.
Sending your child to primary school is a big milestone for you and for your little one, but what if they're not ready for that first big leap to independent life just yet?
This week, one parent is seeing signs that her four-year-old son may not be mature enough for 'big school' in September – but she adds that waiting a year is going to be a logistical nightmare with her family's childcare arrangements. What's the right thing to do?
Have a parenting question you'd like some other mums and dads to weigh in on? Let us know anonymously here!
This week's dilemma
My son turns five in November and the plan always was to send him to big school in September. We've already enrolled him in the school his brother goes to, but I just don't think he's at the same level of maturity his brother was at that age. As it is, he gets so upset going to pre-school each morning and he still hasn't gotten used to me leaving him for the day.
Deferring the place is going to be a big hassle for us, childcare-wise. At the same time, I'm worried that not deferring will be a big mistake for his emotional and social development. Am I being unreasonable by sending my child to big school when he's not ready?
Our anonymous readers' responses
Yes, you are being unreasonable. He will struggle all the way through school if he is too young starting. It's unreasonable to send him when he's not ready just because of childcare hassles.
You're being unreasonable. You're fairly certain he's not ready for it – and your instincts are powerful, so trust them. Rather than think about how it might negatively affect his emotional and social development not to send him, you need to consider how it might positively influence him to have more time to build up those social skills in pre-school. Yes, it's a hassle for childcare, but it is one year in the rest of his and your life and it's a super-important one. Do the right thing for him.
Also, the hassle factor won't be eliminated just because you're sending him to school – imagine how much more difficult it will be to get the poor guy out the door in the morning to 'big school' if he already baulks at pre-school. 
Yes, it would be unreasonable to send him to school before he is ready. I would say that it sounds like you already know the answer here really and are maybe just looking for someone to tell you. Listen to the cues your relationship with your child is giving you. Childcare is always a hassle, but that's (at least partially) because it's important and the stakes are high. Do the right thing and give him another year of getting used to pre-school first.
So what's the final tally? Is this reader being unreasonable?
Yes – 3
No – 0
Tell us your thoughts in the comments!
Have a parenting question you want answered? Let us know anonymously in our survey here or email us on family@thejournal.ie and we'll put it to the real-life experts: your fellow mums and dads.
Plus, want to win a getaway to Kilkenny's luxurious Lyrath Estate? Enter right here – and don't forget to subscribe to our Family Newsletter in the box below!