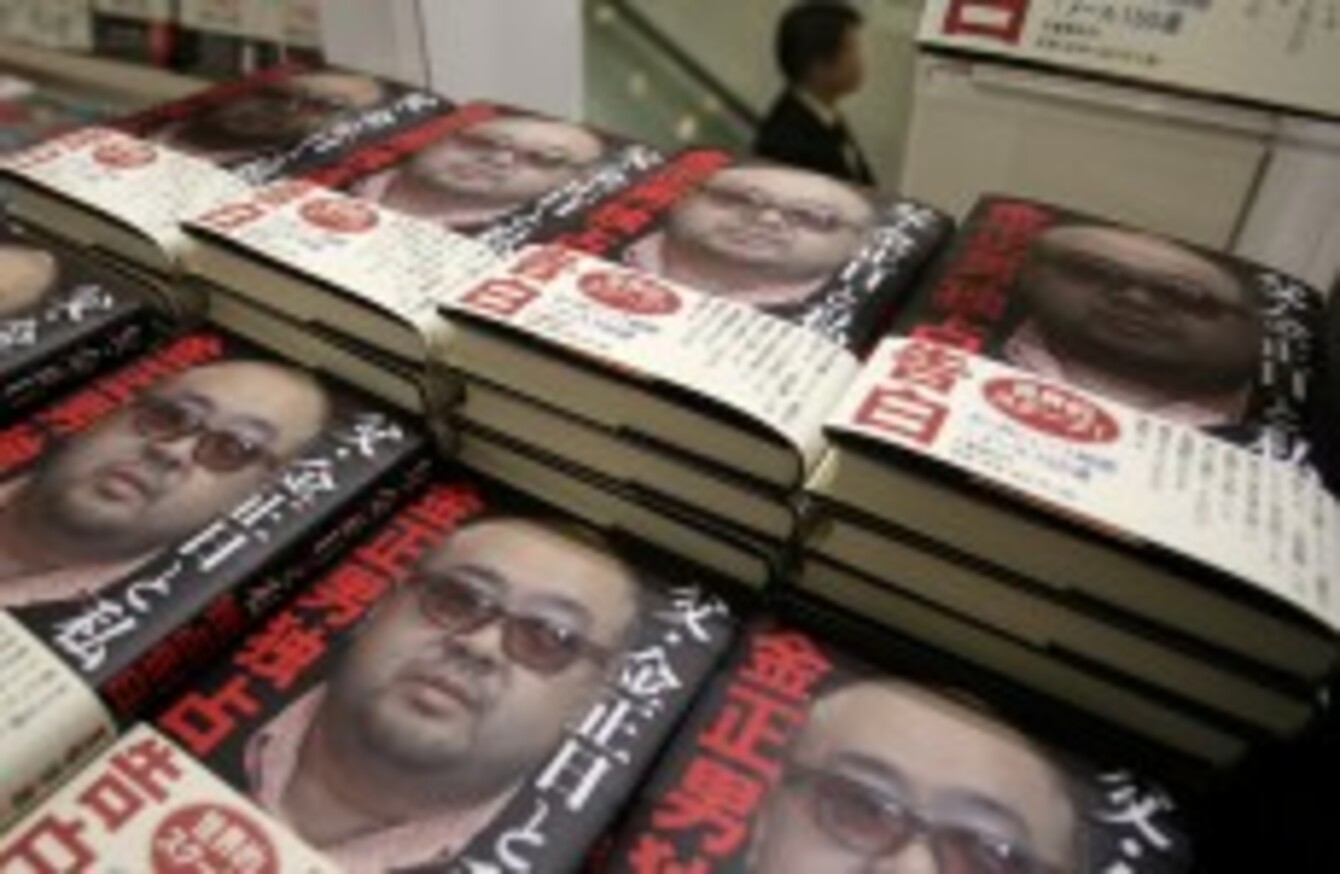 Image: Shizuo Kambayashi/AP
Image: Shizuo Kambayashi/AP
THE ELDEST SON of the late North Korean leader Kim Jong Il has suggested that his father was reluctant to see power pass to any of his sons – being opposed to the idea of a third generation of his family taking power.
In a book published this week, Kim Jong Nam suggested that internal powers in the North Korean military must have influenced his decision to appoint his younger brother, Jong Un, as the country's new supreme military leader.
This was because, in words relayed by the Independent:
[...] the North Korean people are so used to obeying orders solely based on their belief in bloodline of [North Korea's founder] Kim Il-sung and Kim Jong-il that they may have trouble accepting any successor outside of that bloodline.
The comments may be an effort at self-preservation, however; it is thought that Jong Nam was the presumptive heir in the country before an infamous attempt to leave the country in 2001.
He is reported to have intercepted entering Japan – supposedly to visit the Disneyland resort in Tokyo – using a fake passport with a Chinese alias translating as "big bear".
In the book, ghost-written by a Japanese journalist based on interviews and emails, Jong Nam argues that the debacle was in fact just one example of how North Korean diplomats flew with forged passports. His brother once entered Japan on a fake Brazilian passport, he says.
The Daily Telegraph says the book – entitled 'My Father, Kim Jong Il, and Me' – also outlines how Jong Nam is being 'protected' by China and lives between Beijing and China's special administrative region of Macau, a gambling haven with similar legal status to Hong Kong.
Although Jong Nam feels "suffocated" in China, as he is almost always accompanied, he is immediately surrounded by security guards as soon as any trouble emerges near him.
It appears that this is an attempt by China to ensure that if the regime of Kim Jong Un collapses, it has a ready-made replacement ready to take over, and also as a possible bargaining chip to be used in diplomacy between the two countries.
Despite his relatively cushy lifestyle, however, AP reports that Jong Nam still remains concerned about the future of his country – the book alleges that rather than the Disneyland debacle, Jong Nam fell from favour by calling for major economic reforms in his country.
"Without reforms and liberalisation, the collapse of the economy is within sight," Kim says in the book.
"But reforms and opening up could also invite dangers for the regime."