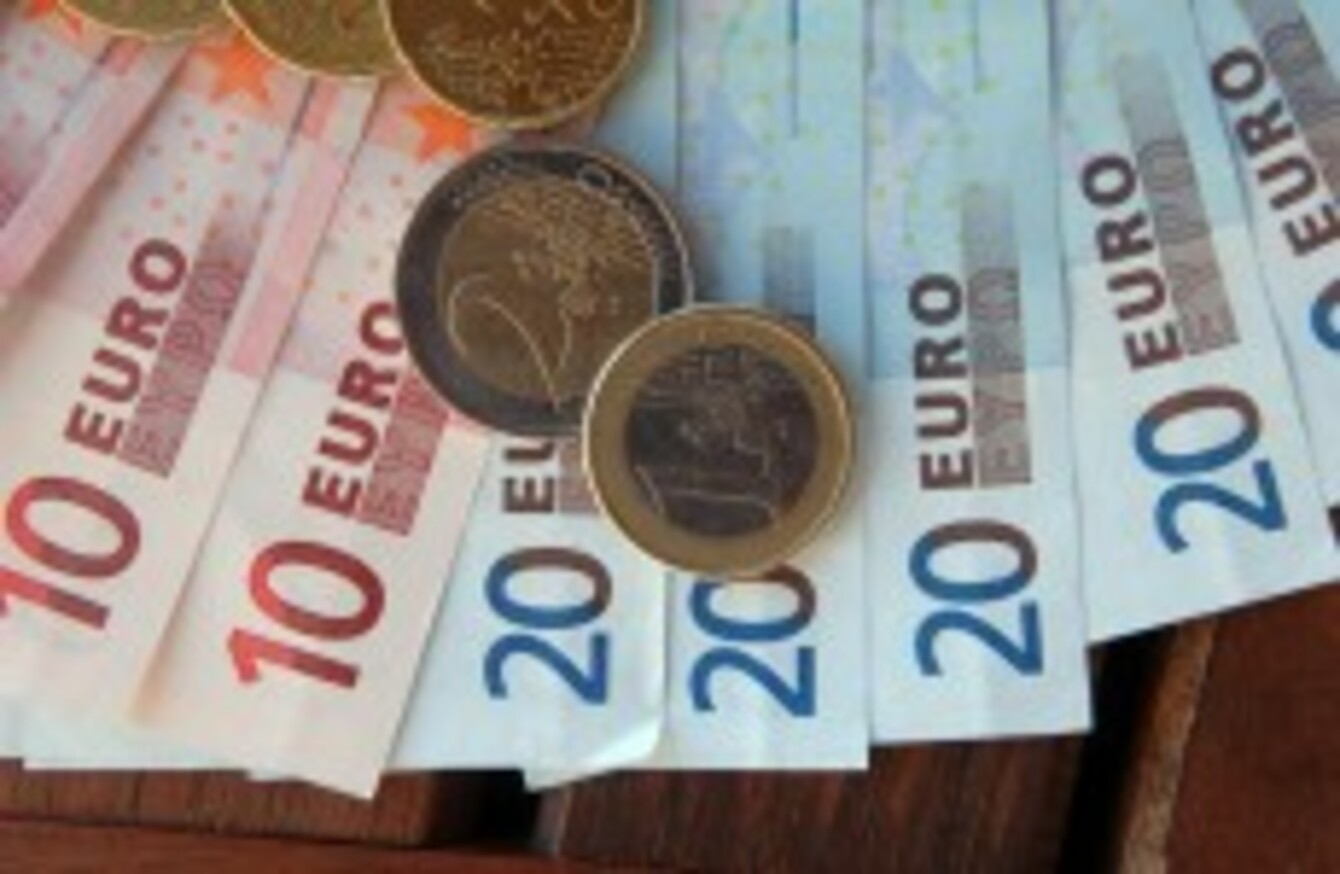 Image: Barry Batchelor/PA Wire
Image: Barry Batchelor/PA Wire
SPAIN SOLD MORE than €3.2 billion in short-term debt today with demand strong but interest rates sharply higher, reflecting continuing investor concern over the country's finances.
The Treasury paid a yield 2.6 per cent on selling €2.1 billion in 12-month notes compared to 1.4 per cent in the last such auction March 20. It paid 3.1 per cent to sell €1.1 billion in 18-month-bills, up from 1.7 per cent.
The department had set an upper target of €3 billion for the sale.
Demand was almost triple the amount offered for the shorter-term notes and almost four times that for the 18-month bills.
Spain's borrowing costs have risen sharply in recent months despite a series of reforms aimed at calming market nervousness over whether the country's ability to afford mounting debts as its economy shrinks.
While today's auction results were encouraging, Craig Erlam, a market analyst at Alpari, said demand for longer-term debt is a closer indicator investor confidence: "The big test now comes on Thursday when they have announced a bond auction for 2 and 10 year bonds."
Spain is planning to offload up to €2.5 billion in debt maturing in 2014 and benchmark 10-year bonds.
Yields for 10-year bonds on the secondary market — an indicator of what the government may have to pay — rose above 6 per cent on yesterday for the first time since the conservative government took office in December.
The rate edged back to 5.9 per cent by midday today after the debt auction. The difference between the Spanish yield and that of the benchmark German bund was at 422 basis points – down from nearly 430 basis points on closing a day earlier.
Spain is expected to enter its second recession in three years this quarter, with the country's central bank forecasting its economy will contract 1.7 per cent this year. The unemployment rate is nearly 23 per cent, rising up to almost 50 per cent for those aged under 25.
Investors are also concerned that the country's banks are weighed down by a mountain of bad loans from the collapse of the property market in 2008 while some of its 17 semiautonomous regional governments have overspent wildly.
A senior government official told reporters Monday that Spain will probably step in and take over the finances of one or more of the country's debt-crippled regional governments before the end of the year.
European stock markets rallied after the Spanish debt sale with markets cheered by the news that it had found more than enough interested buyers.