AFTER A BIG week for political speeches in the US, how well can you spot these famous addresses from Ireland and abroad?
Fill in the missing word from Patrick Pearse's most-famous graveside oration: "Ireland ____ shall never be at peace."


'The only thing we have to fear is fear itself'. Name the US president?


'Deep within the subconscious of the Black man in this country, he's still more African than he is American.' Who spoke these words?


"St. Patrick came to our ancestors 1,500 years ago promising happiness here no less than happiness hereafter. It was the pursuit of such an Ireland that later made our country worthy to be called the island of saints and scholars."


'What is proposed is like a monstrous carbuncle on the face of a much loved and elegant friend." Which royal was attacking modern British architecture in 1984?
Prince Philip, Duke of Edinburgh


'Duty - ___ - Country'. Complete the speech by former US General Douglas MacArthur in 1962?


"We British are as much heirs to the legacy of European culture as any other nation." Name the British politician?


"We need an army, which would give us powerful strength for the inevitable coming struggle with international imperialism."


"I sincerely believe that your future is as promising as your past is proud, and that your destiny lies not as a peaceful island in a sea of troubles, but as a maker and shaper of world peace." Who was speaking on a visit to Ireland?


"____score years ago, a great American, in whose symbolic shadow we stand today, signed the Emancipation Proclamation." Begin MLK's famous I Have a Dream' speech from 1963. Answer all the questions to see your result!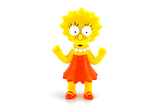 Shutterstock
You scored out of !
A
Top of the class!
Shutterstock
You scored out of !
B
Lovely result
Shutterstock
You scored out of !
C
'I'll take it'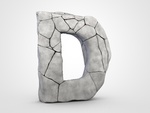 Shutterstock
You scored out of !
D
You just about scraped it!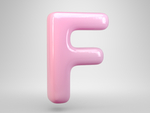 Shutterstock
You scored out of !
F
More reminiscing needed!
#Open journalism No news is bad news Support The Journal

Your contributions will help us continue to deliver the stories that are important to you

Support us now