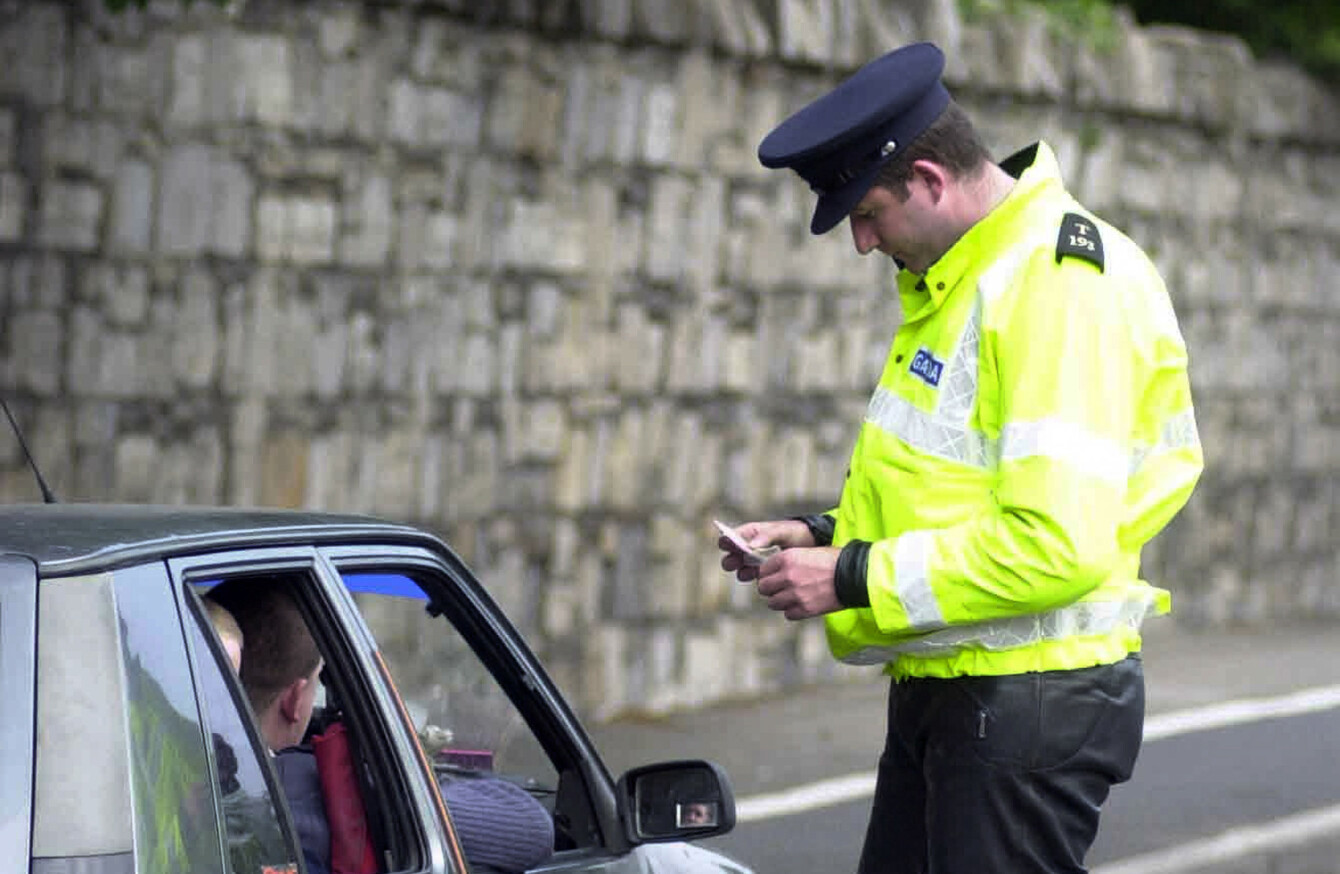 Image: Leon Farrell
Image: Leon Farrell
GARDAÍ HAVE RELEASED details on some of the most extreme cases of speeding ahead of a national 'Slow Down' operation this Friday.
An Garda Síochána will be asking people to be conscious of their speed and to slow down for a 24 hour period from 7am on 25 May.
They said that the aim of 'Slow Down Day' is to remind drivers of the dangers of speeding, increase compliance with speed limits and act as a deterrent to driving at excessive or inappropriate speed.
In partnership with that, Gardaí have released figures on some of the most extreme incidents of speeding, including a driver who was stopped on the M9 over the weekend after getting caught doing 176 kmph (the speed limit on motorways is 120 kmph).
Here are the highest speeds in 2018 so far, measured per speed band by Gosafe safety cameras, and provided by Gardaí:
139 km/h in a 50-zone (R689 Gortnahoo, Thurles, Tipperary)
131 km/h in a 60- zone (R563 Faha East, Faha, Kerry)
198 km/h in a 80-zone (R397 Knockagowny, Longford)
201 km/h in a 100-zone (N3 Daggan, Cavan)
177 km/h in a 120-zone (M7, Oberstown, Naas, Kildare)
Between January and March this year, there have been 24,216 speeding detections. As of 23 March there have been 58 road deaths.
In terms of road safety, 2017 was the lowest on record with 157 road deaths.
A recent RSA report on fatal collisions between 2008 and 2012 found that excessive speed was a contributory factor in one-third of all fatal collisions.
The higher the speed, the greater the likelihood is of a collision happening and the more severe the outcome of that collision.
As a general rule, a 1% reduction in average speed will bring about a 4% reduction in fatal collisions, and this is why reducing motorists' speed is essential to improving road safety.
Chief Superintendent Finbarr Murphy, Roads Policing Bureau said:
"We ask drivers to slow down not just on Slow Down Day, but every day. We will continue to target irresponsible drivers who speed or put others at risk.
"This will be greatly enhanced by the 87 newly appointed roads policing members, which will increase to 150 by the end of 2018."
Gardaí are encouraging members of the public to tweet pictures with their thumbs up for Slow Down Day, and to use the hashtags #Slowdownday or #Slowdown.