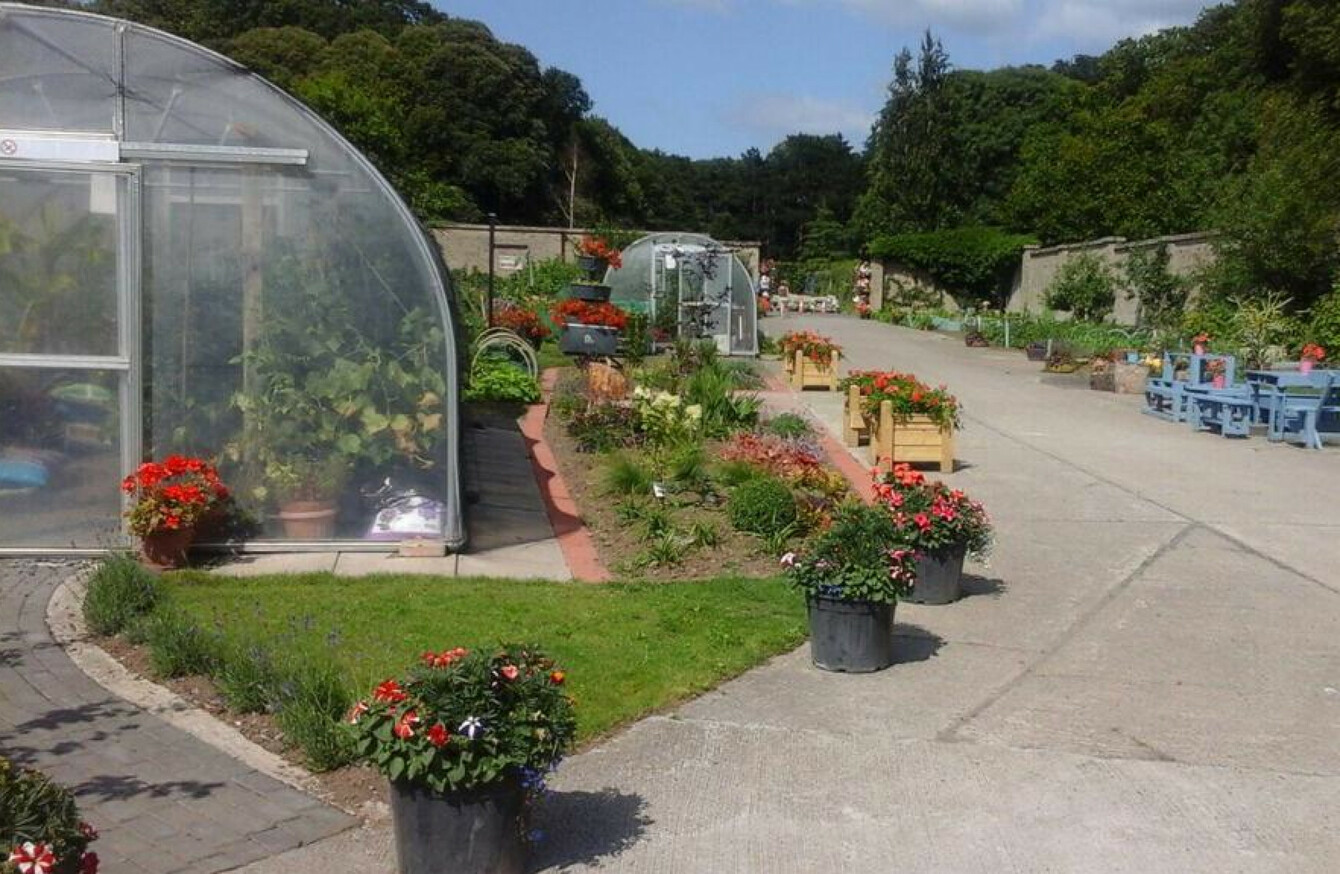 Image: Niamh Patterson
Image: Niamh Patterson
SITUATED IN THE suburbs of north Dublin between Clontarf and Raheny is 240 acres of green space known as Saint Anne's Park.
A popular spot for fitness enthusiasts, nature-lovers and those looking to simply wander the grounds with a coffee in hand, the park has year-round devotees thanks to its beautiful surroundings – whatever the weather. 
However, what many people may not know is that the park was once the estate belonging to the Guinness family – and a secluded area where they grew their vegetables is still in use today.
From the period of 1835 to 1915, Arthur Guinness's grandson Benjamin Lee Guinness and his son Arthur Edward Guinness built up the estate of nearly 305 acres (123.75 hectares).
Arthur Edward, who became known as Lord Ardilaun, and his wife Lady Ardilaun built up the estate until Lord Ardilaun died in 1915 and the estate was passed on to his nephew, Benjamin Plunkett.
Benjamin built what was known as the "kitchen garden" and a wall to keep the produce safe, as well as to provide heat during the summer and autumn months. At its busiest, there were 18 full time employees working in the vegetable garden. 
In 1939, Benjamin sold the estate to Dublin City Council. A portion of the land was used for public housing, while the remaining 240 acres make up the park today.
In 2010, Dublin City Council decided to turn the original walled vegetable garden of the Guinness family into a community allotment spanning two and a half aces. 
Niamh Patterson, Secretary of Saint Anne's Allotment, told TheJournal.ie that today the space consists of 90 plots which are occupied by either individuals or families who have come together to form a community garden. 
"To this day, plot holders use the small espalier holes in the walls that Benjamin Plunkett introduced to train branches of their fruit trees so they grow horizontally and maximise their produce," says Niamh.
"The community garden is 100% organic, using only organic seeds and methods to care for the soil. A key aim is not to fight with nature, but to work with it and care for it.  We have learned a lot along the way about native species, growing in season, what is easy to grow, what's not and experimented with a few plants along the way." 
During the summer and autumn months, plots in the allotment flourish with the growth of dozens of fruits and vegetables, including blueberries, strawberries, kale, beetroot and asparagus. 
Besides individual plot holders, there are a number of groups who use the garden for other reasons, including beekeepers, Suaimhneas (a female-only group for locals in need) and Dublin City Farm. 
Dublin City Council lease the allotments on a 10 month basis to plot-holders, with a voluntary committee elected to manage the space.
However, if you're hoping to become a plot-holder yourself, you might be waiting a while.
"Dublin City Council run the garden on a strict 'use it or lose it' basis," says Niamh. "There's currently a waiting list of more than 400 people." 
While the allotment is a private, gated area accessed only by plot-holders, it's open to the public during the Saint Anne's Park Rose Festival, which is held on the third Sunday of July annually. 
Find out more information about the allotment and the work of the committee here.