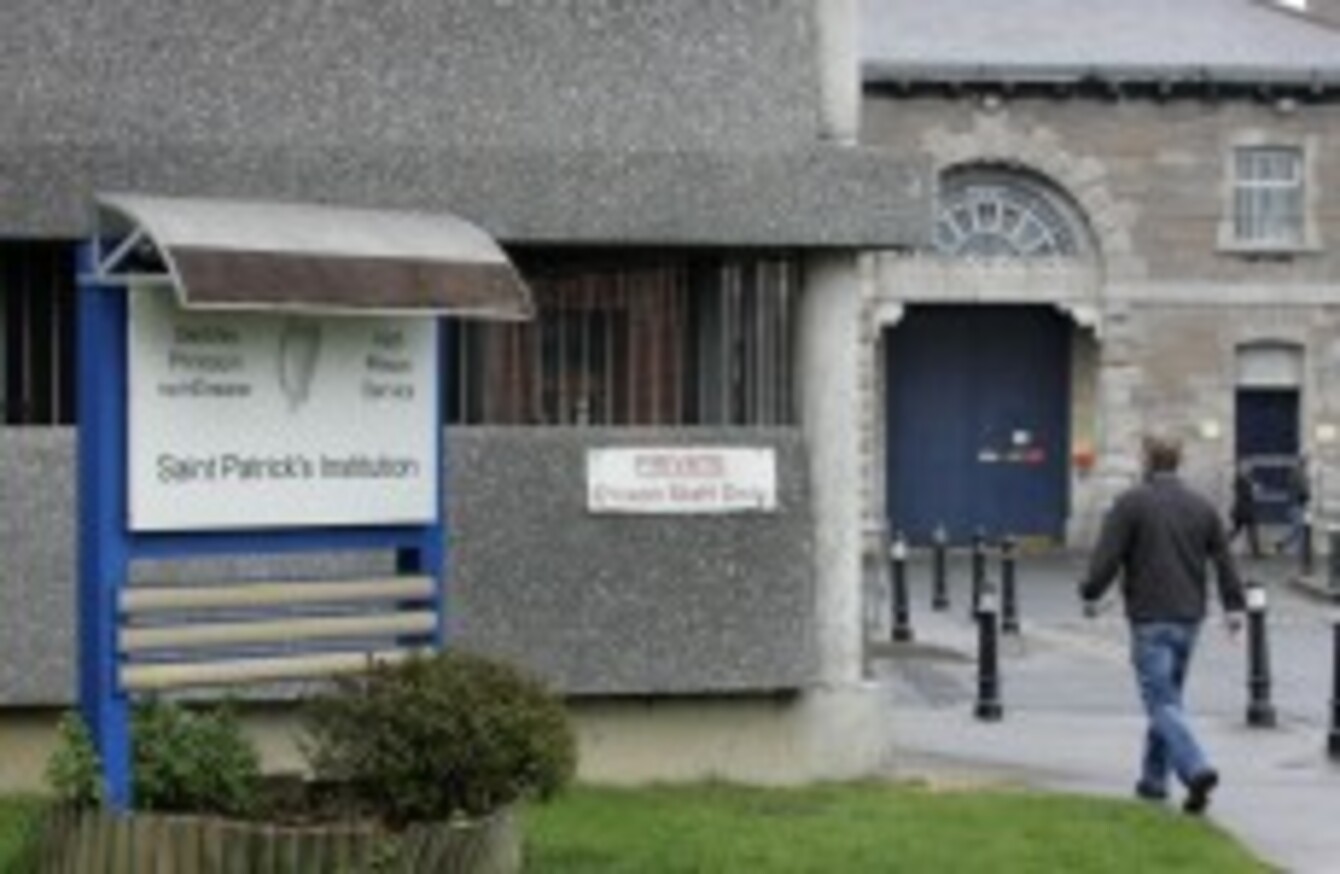 Image: Mark Stedman/Photocall Ireland
Image: Mark Stedman/Photocall Ireland
Updated: 20.17
ST PATRICK'S INSTITUTION is to finally close its doors today, almost two years after the decision was announced.
In July 2013 it was confirmed the institution for young offenders was to be closed down. At the time, then Justice Minister Alan Shatter said all prisoners would be moved to different institutions within six months.
However, the process took a lot longer than anticipated. In one of her final acts as Children's Ombudsman in September 2014, Emily Logan referred to the closure as an "unfinished project" with eight "vulnerable" boys remaining at the facility.
The centre had been repeatedly criticised by human rights bodies for being unconstitutional.
In 2012 a report by Judge Michael Reilly found a series of unacceptable acts took place at the institution, including: excessive and unrecorded use of force by staff against prisoners; forced stripping of clothes from the prisoners; excessive punishment, including denying children family visits; and bullying and intimidation of young and vulnerable inmates by certain members of staff.
Some employees have vigorously denied these allegations.
'Huge culture change'
Logan's successor Dr Niall Muldoon has welcomed the fact legislation ending the detainment of children at the facility, which was signed on 12 March, comes into effect today.
This means 17-year-old boys will be remanded at Trinity House School and Oberstown Boys' School, rather than at St Patrick's.
Muldoon said the institution was "meant to be an interim place of detention for young people back in the 1980s, but 30 years on a small number of young people are regularly on remand in St. Patrick's, which is totally inappropriate".
Rehabilitation should be the focus, as opposed to incarceration and there is limited scope for rehabilitation in an adult prison system for young people of 16 and 17 years of age.
He said Oberstown is "built around rehabilitation with access to proper education, to psychiatric, psychological and medical services".
Muldoon added that moving these young people "to an environment that is more conducive to rehabilitation" will help "change their future and may help to contribute to reduced recidivism rates".
"This move will make a huge change to the culture in which they live and their ability to create a better life for themselves. That is something that I am very much pleased to see happening," he said.
The Irish Penal Reform Trust also welcomed the move. IPRT Executive Director Deirdre Malone said: "While any use of detention for children should always remain a measure of last resort, today's developments brings Ireland closer to achieving full compliance with our international human rights obligations and to giving those children who are detained a better chance to access a child-centred, welfare and education oriented detention system."
Originally published: 6.05am