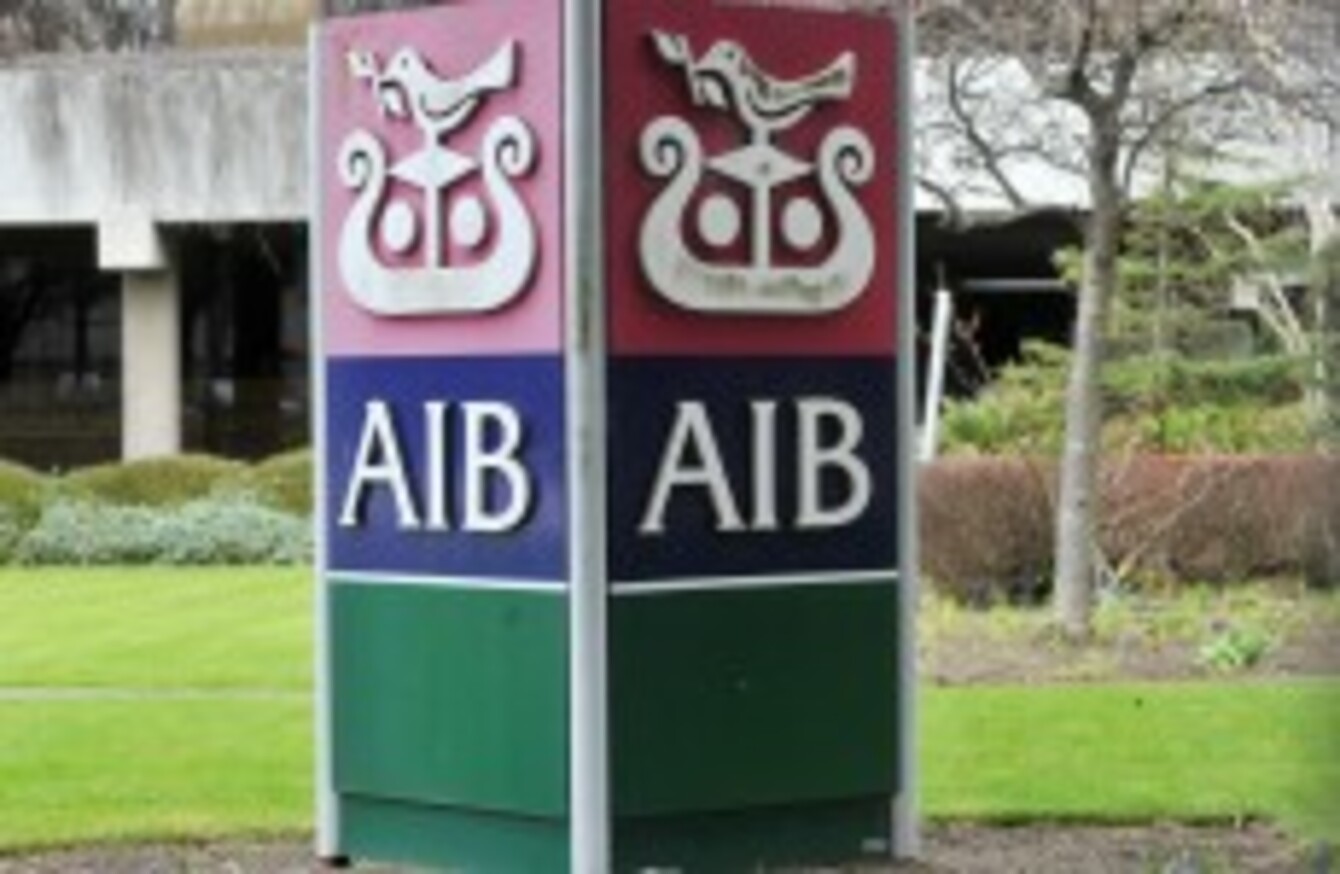 Image: Laura Hutton/Photocall Ireland
Image: Laura Hutton/Photocall Ireland
A TRADE UNION representing staff at AIB has rejected plans from the bank to extend a three-year pay freeze for another two years, as well as proposed changes to pensions and other benefits.
The Irish Bank Officials Association said a ballot of members on whether to comply with proposed changes, announced two weeks ago, had shown that staff were "virtually unanimous in their rejection" of the proposals.
It added that an "overwhelming majority" were prepared to take legal action to prevent the plans, while a "substantial majority" were prepared to take industrial action if changes were imposed without staff agreement.
IBOA general secretary Larry Broderick said the ballot served as a "wake up call for AIB's senior management and for the Government", which owns 99.8 per cent of the bank, "on the need to engage meaningfully with this Union".
The union said the negative reaction to the plans, outlined in a staff circular from chief executive David Duffy, was not surprising given "the litany of issues" that arisen in recent years, such as retention payments to senior staff, the failure to award contracted increments, and spending of over €100 million on consultancy.
IBOA has called on the bank's – which holds its Annual General Meeting today – to engage with it to address its members concerns and to "provide a fair deal to stay for those staff who will remain in the Group".
In a statement this morning AIB said it needed to "continue our focus on reducing costs" and to ensure that "the cost base of the bank is more properly aligned to the operating performance of the Group".
It said the measures were required to "ensuring the future viability of the bank so that over time we can generate a return to taxpayers for their significant investment in the bank".
The bank has received €20.7 billion from the government through various means.