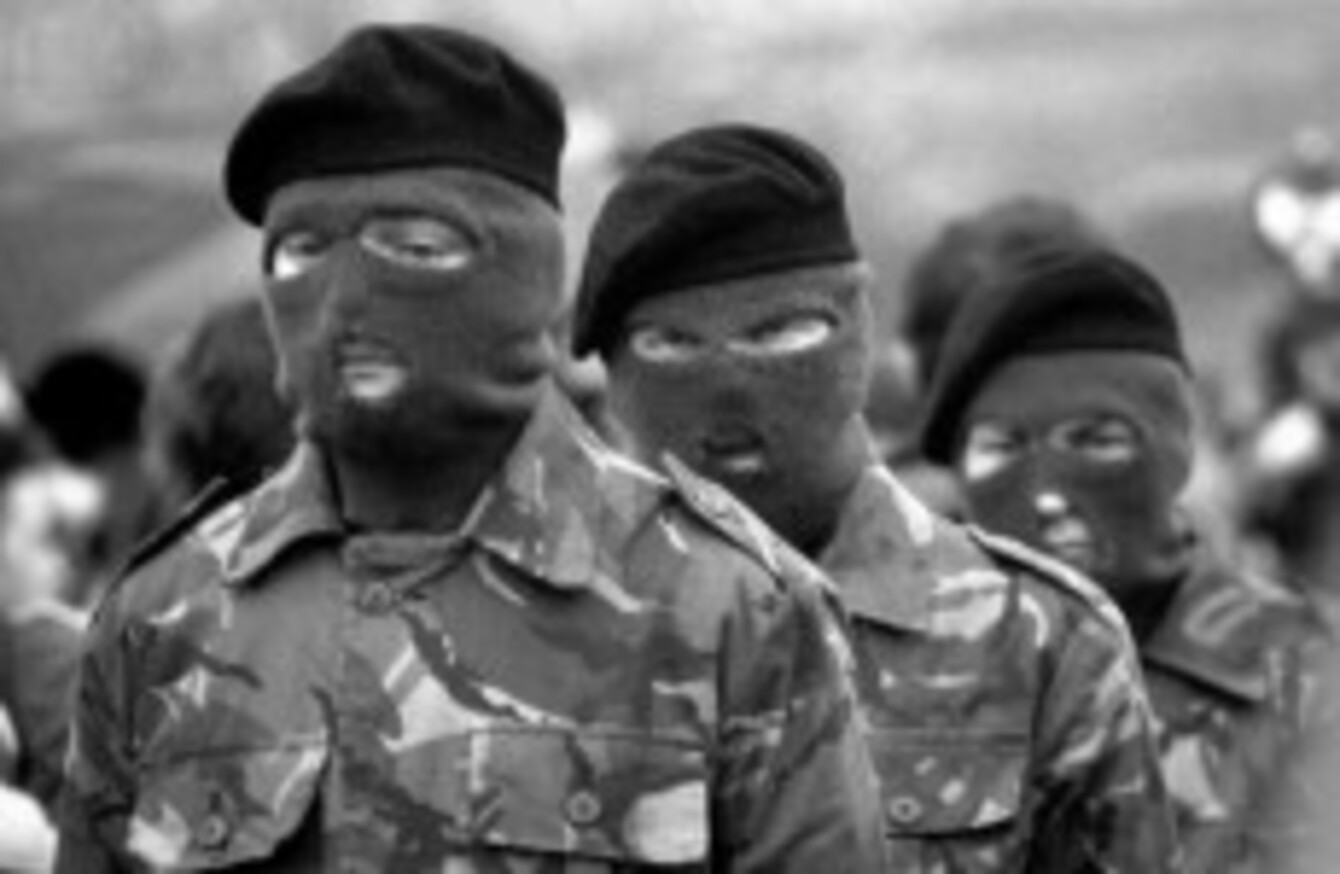 Image: PA Archive/Press Association Images
Image: PA Archive/Press Association Images
POLICE IN NORTHERN Ireland have been directed to open investigations into the activities of IRA agent Freddie Scappaticci, alleging possible links to at least 24 murders.
Known as Stakeknife, he was outed as a British spy in the 1990s by the BBC but has consistently denied the claim. According to the broadcaster, he led the IRA's internal security unit (the nutting squad) – responsible for interrogating suspected spies – while working as an informant.
The Director of Public Prosecutions wants the PSNI to examine what information the alleged double agent may have passed to British agencies, including the army, MI5 and the RUC's Special Branch.
Two probes have been requested by Barra McGrory who said he had been made aware – through the Police Ombudsman – of the "scope and range of possible offences" that may have been carried out by Scappaticci and members of intelligence agencies. Dr Michael Maguire has been investigating the killings of alleged informers by the IRA and whether there was security force collusion.
The first inquiry will look at the "full range of offences alleged to have been committed by this individual" and "any criminal activity that may have been carried out by Security Service Personnel".
According to the Ombudsman's analysis of material from investigations into possible collusion, "a common link across a significant number of potential crimes, including murder, was the alleged involvement of an agent of military intelligence codenamed Stakeknife".
There have also been questions raised by the Attorney General of Northern Ireland about a murder case in which in the same agent is "potentially implicated".
The second inquiry will focus on possible perjury in a 2003 court hearing will also be examined during a fresh review of a prosecutorial decision, McGrory revealed today.
"I have serious concerns in relation to this decision. Having reviewed all of the available evidence, I consider that the original decision did not take into account relevant considerations and also took into account irrelevant factors.
I have concluded that the original decision was not within the range of decisions that could reasonably be taken in the circumstances. This decision has been set aside.
The investigations could lead to the agent being quizzed about his alleged double life.