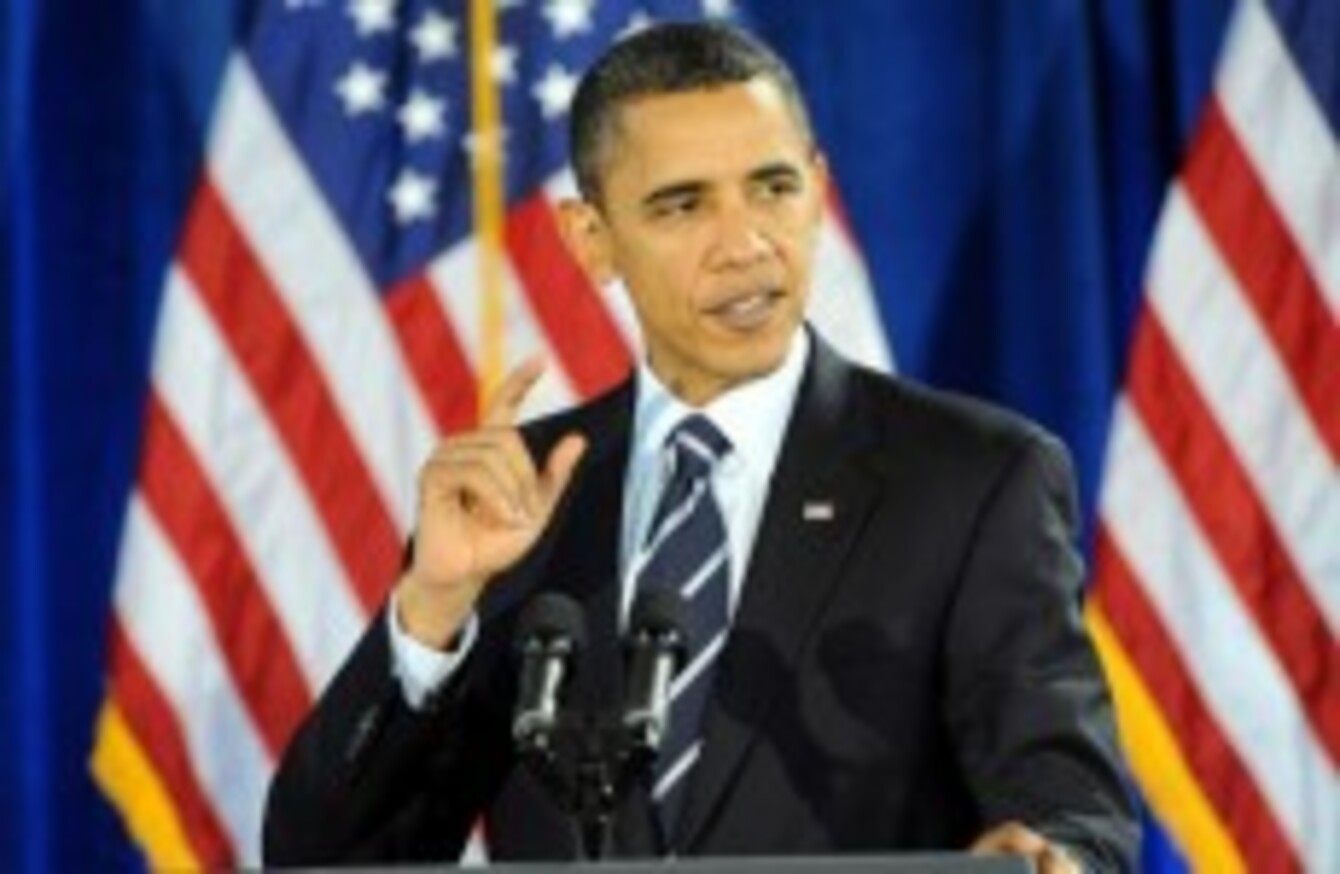 Just gimme this much guys... President Obama needs Congress to raise the debt limit
Just gimme this much guys... President Obama needs Congress to raise the debt limit
PRESIDENT OBAMA HAS has just under two weeks left before he, and his country, run out of time and money.
He needs Congress to agree a budget that allows him to raise the debt ceiling.  His opponents say they won't agree to an increase, unless he promises to cut spending and leaves taxation alone.
Talks between Obama and congressional leaders have been ongoing for five days, and still no light at the end of the tunnel.  If they don't agree, there's a risk they'll default on their debt.
The Senate is to begin considering a cross-party fallback plan to avert an unprecedented default, according to Reuters.
The problem, CBS news says, is that Democrats are afraid that cutting spending will damage education, public pensions and health care for the elderly and the poor.
This week the ultra-conservative Tea Party will bring their fiscal plans forward for consideration, but it's unlikely the proposals will pass either the House of Representatives, or the Senate.
Meanwhile, their more moderate cousins, the House Republicans, are calling for a balanced-budget amendment to the US Constitution that would ban the government from spending more than it takes in, but the Democrat-controlled Senate won't pass it.
President Obama has the power to veto any plan that fails to impose higher taxes on the wealthy, and he's said he'll use it.
The public seem to support him on that, a recent Gallup poll shows 69 percent of Americans back his approach of balancing spending cuts and tax increases.
If the current $14.3 trillion debt ceiling isn't increased by 2nd August, it's possible the US will default on its debt, making interest rates higher for consumers on mortgages, car loans and credit cards.
It would also make US government borrowing more expensive and could stop government cheques from going out to elderly Social Security recipients.
White House budget director Jack Lew said on Sunday that "leaders in Congress seem to have all agreed that we can't push to a default", signalling that agreement could be close.
The Senate's bipartisan fallback plan would provide a compromise solution – allowing some increase in the debt ceiling, without any mandatory spending cuts.
Another solution came today from Moody's ratings agency, as reported on Reuters.  They've suggested the US eliminate its statutory limit on government debt altogether, to reduce uncertainty among bond holders.
Moody's says the US is one of the only countries to follow a practice of allowing Congress set a debt ceiling, and they've offered to  reduce their assessment of event risk, if the government changes its framework.
It comes after the agency last week warned it would cut the US' AAA credit rating if the government misses debt payments, increasing pressure on Republicans and the White House to come up with a budget agreement.