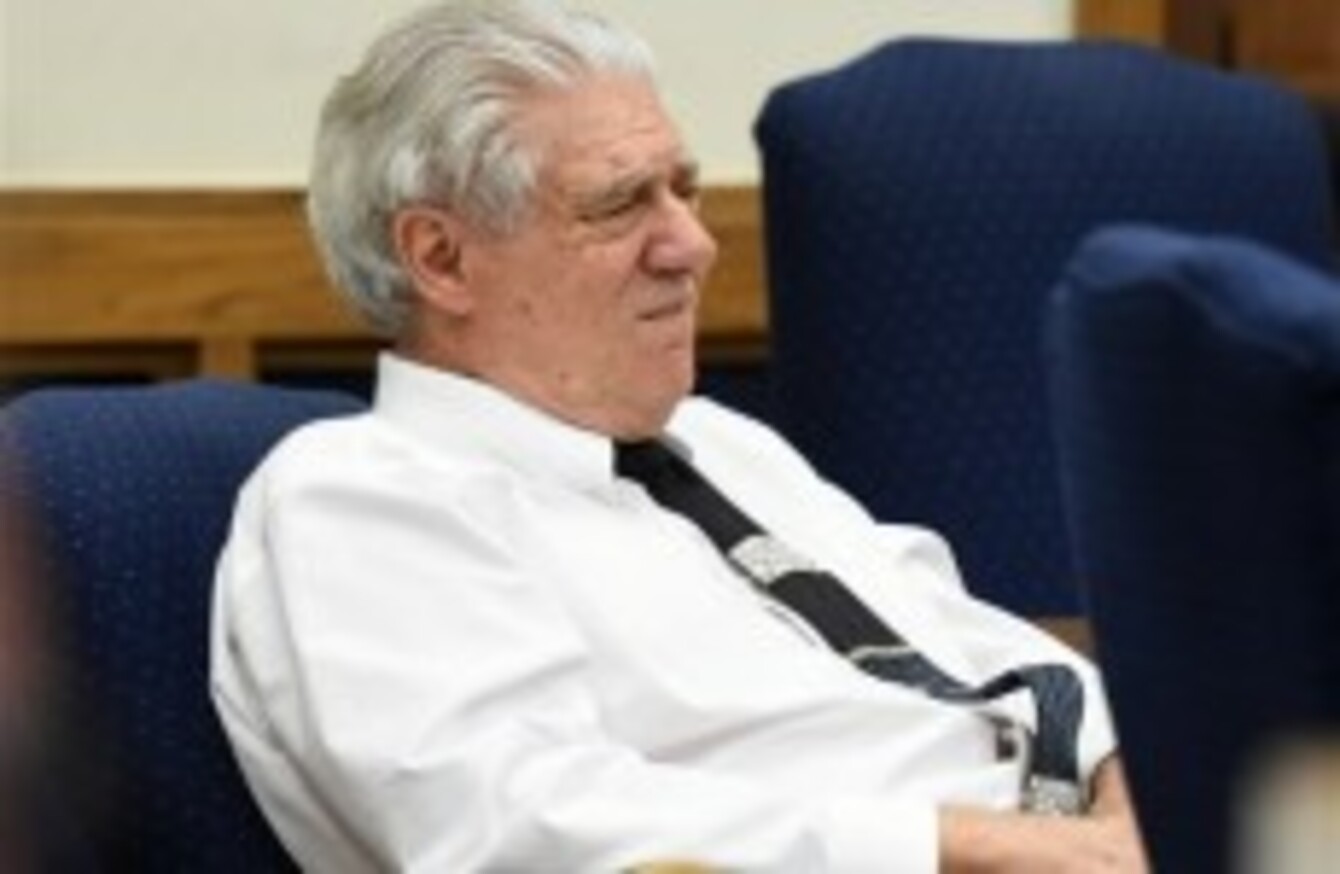 Wayne Burgarello listens as a witness takes the stand at the Washoe County District Court.
Wayne Burgarello listens as a witness takes the stand at the Washoe County District Court.
A NEVADA MAN who was accused of murder after confronting two unarmed trespassers with a deadly barrage of gunfire at a vacant duplex he owns was found not guilty yesterday of all charges in the latest case to test the boundaries of stand-your-ground self-defence laws.
Wayne Burgarello, 74, a retired Sparks school teacher, insisted he was acting in self-defence in February 2014 when he shot and killed Cody Devine and seriously wounded Janai Wilson.
A jury in Reno deliberated for six hours before finding him not guilty on a charge of attempted murder as well as four alternative charges of first-degree murder, second-degree murder, voluntary manslaughter and involuntary manslaughter.
Burgarello would have faced up to life in prison without parole on the charge of first-degree murder.
A friend of the Devine family who now serves as a victims advocate in Minnesota said state lawmakers need to re-examine "how these stand-your-ground laws have led to unjust homicides."
"Justice was not served today," said the Reverend Howard Dotson, a former Sparks minister. "Cody Devine did not deserve to die for being in the wrong place at the wrong time."
Assistant District Attorney Bruce Hahn had argued first-degree murder was warranted because Burgarello acted with premeditation in the February 2014 shooting. He declined to comment on whether he was surprised by the verdicts.
Burgarello did not take the stand, but jurors saw a video of his interrogation by detectives.
"I was trying to protect my own life," he said. "Since they were there in a threatening manner, I reacted."
Ristenpart said it was Devine and Wilson, not Burgarello, who "created the dangerous, threatening situation, trespassing, getting high on meth and being where they shouldn't be, where they had no right to be."
"The state wants you to find Wayne was the aggressor for going into his own home. That's not being aggressive. That's your right," she said.
Two neighbours testified Burgarello told them years ago he might arm himself and wait for people responsible for repeated break-ins.