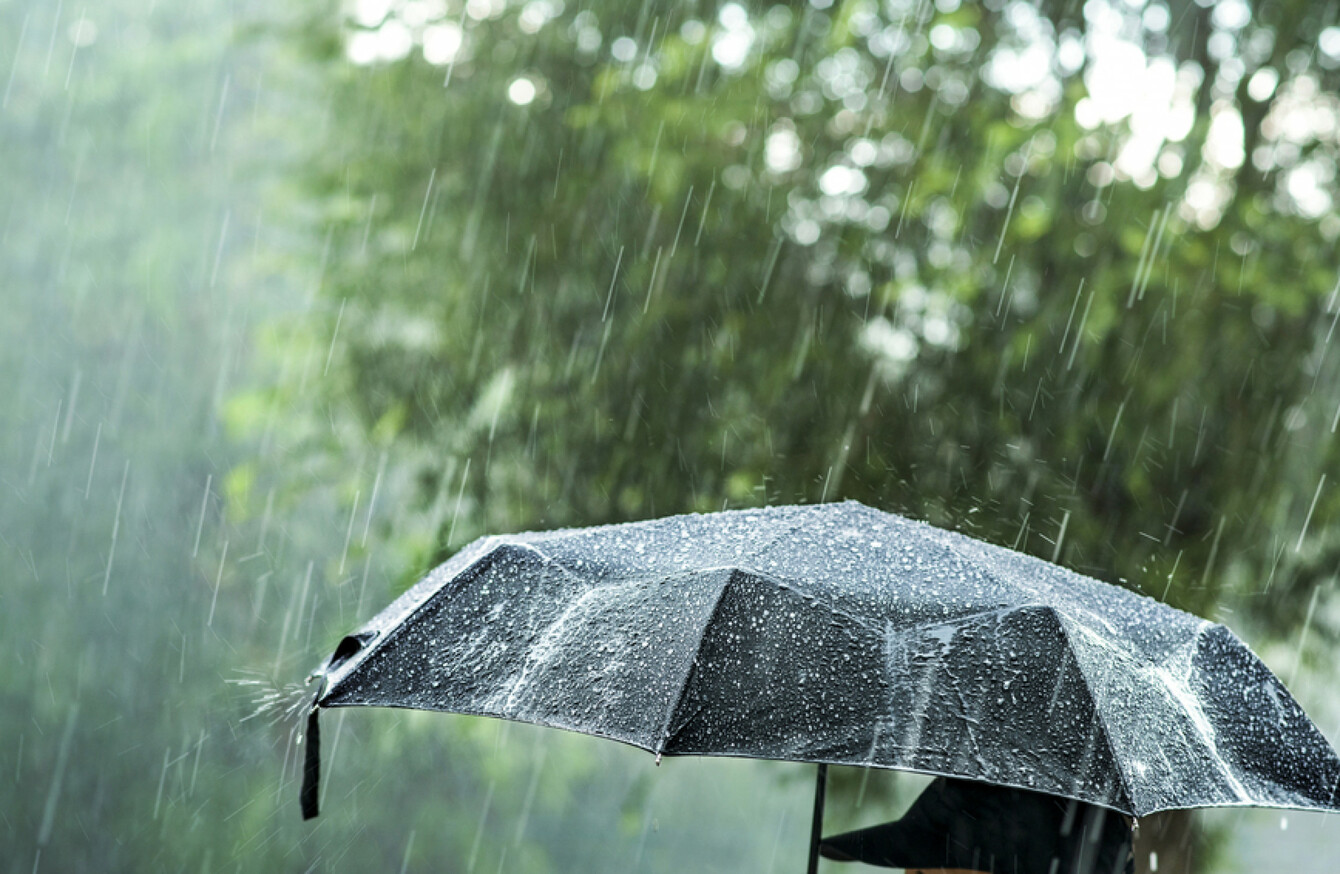 Image: Niyom Napalai via Shutterstock
Image: Niyom Napalai via Shutterstock
TWO WEATHER WARNINGS are in place across five counties this evening.
A status yellow rainfall warning for Galway, Sligo, Mayo and Leitrim was issued at 3pm today and will stay in place until 3pm tomorrow.
The status yellow rainfall warning for Donegal was issued this afternoon and became valid at 6pm. It will remain in place until 6pm tomorrow.
According to Met Éireann, "totals of 25 millimetres [of rain] are expected generally, but there is the potential for 35 mm on higher ground in Galway, Leitrim, Mayo and Sligo."
However things are more severe in Donegal, with the potential for 25 to 40 millimetres of rainwater to accumulate in 24 hours.
It comes after torrential rain caused significant flooding and damage to hundreds of homes across the north-west of the country earlier this week.
A month's worth of rain fell in the space of a few hours on Tuesday into Wednesday morning, resulting in severe conditions in Donegal and Derry as roads were closed and flights were cancelled.
A number of clean-up operations have commenced following the heavy rain.