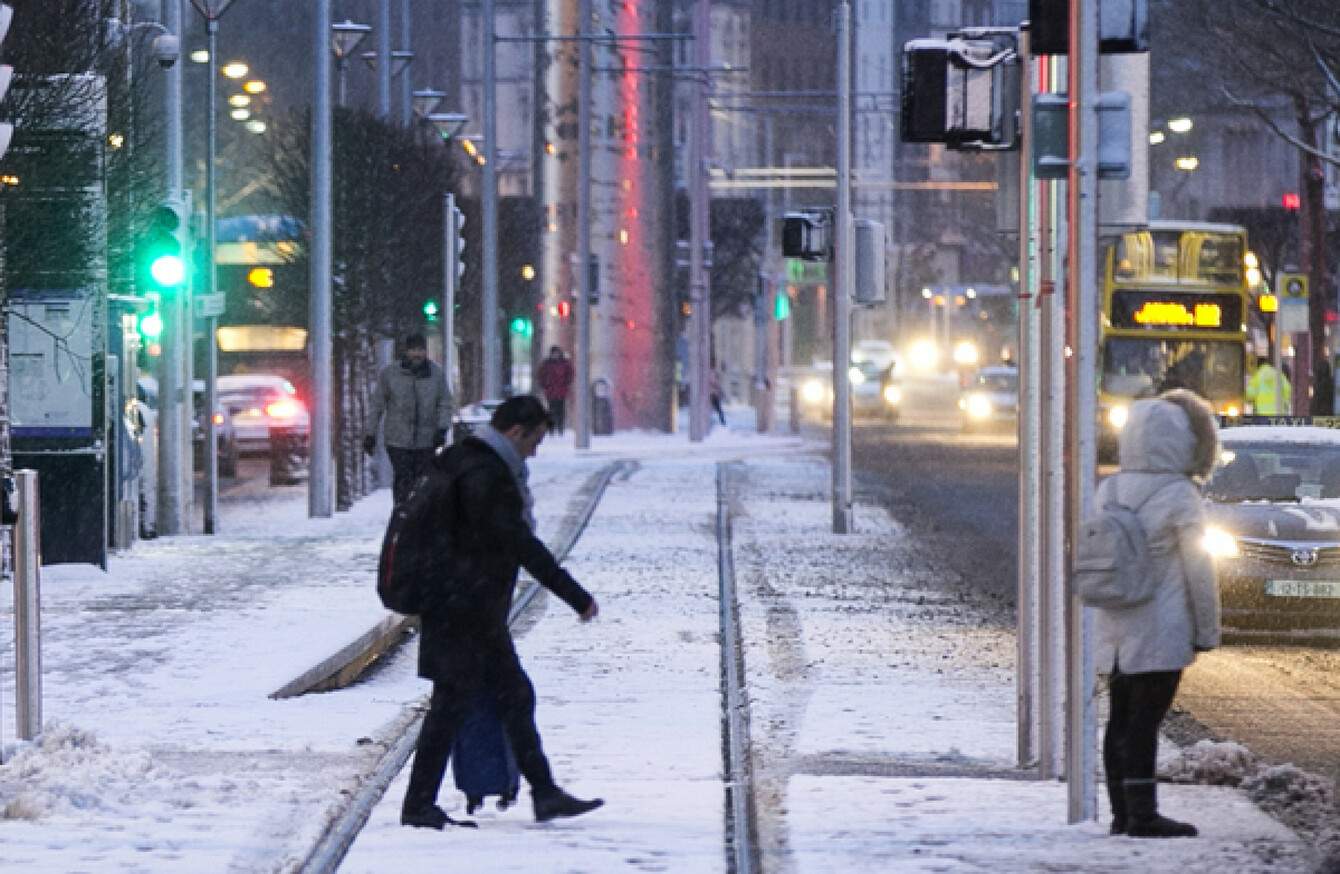 Image: Sam Boal
Image: Sam Boal
PEOPLE IN SOME weather-affected areas have been urged to stay in their homes for 20 hours beginning tomorrow at 4pm.
The advice from government to stay indoors applies to people living in Leinster and Munster, where a status red weather warning is in place.
Speaking this afternoon following a meeting of the National Emergency Coordination Group, Local Government Minister Eoghan Murphy said people should not be out in the expected "blizzard-like" conditions.
"This is not weather people should be out in. We're asking people to heed the following advices as a result. Schools and third-level institutions will be closed in Leinster and Munster, where red warnings will apply, tomorrow and Friday," the minister said.
From 4pm tomorrow, in Leinster and Munster, people should plan to be at home until noon at the following day, Friday. This is in the interests of public safety, which is our primary concern.
For the situation in schools in Connacht and Ulster and travel there as well, this will be kept under constant review but for the moment for schools and third-level institutions, this remains a decision at school-level for now.
All Bus Éireann and Dublin Bus services in Leinster and Munster tomorrow have been cancelled.
"This will be disruptive tomorrow and into Friday, all employers have to keep in mind the advice that everyone in red areas should plan to be at home by 4pm tomorrow and should also keep in mind the public transports restrictions that will be in place."
"Our primary concern is the safety of the public over the coming days," he added.