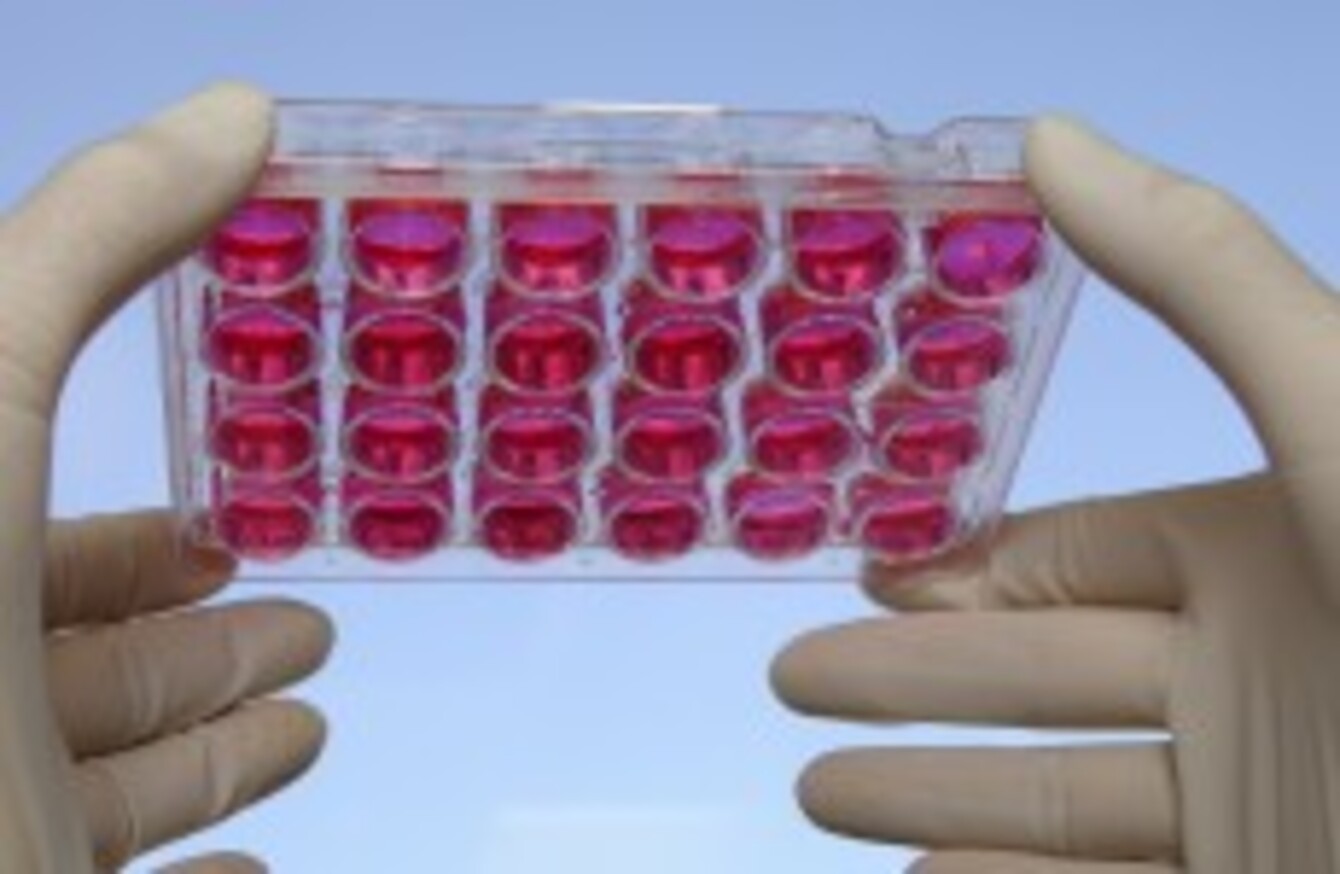 Stem cell culture plate.
Image: NUI Galway
Stem cell culture plate.
Image: NUI Galway
THE FIRST FACILITY on the island of Ireland for the manufacture of stem cells is to open this morning at NUI Galway.
The Centre for Cell Manufacturing Ireland (CCMI) has received a license to operate from the Irish Medicines Board, and will now aid stem cell research at the university.
Research into new treatments for diseases using stem cells has been carried out at the Regenerative Medicine Institute (REMEDI) since 2004. The new facility allows human clinical trials to be carried out.
"The presence of this facility in Ireland positions us well to develop new therapies for a broad array of clinical problems which do not have effective treatments today", CCMI Director Tim O'Brien said.
He added that the clinic allows REMEDI to "to be competitive for grant funding under the Horizon 2020 programme of the EU".
Minister of State for Research and Innovation Seán Sherlock, who opened the centre today, says it is "clear evidence of the potential benefits offered by this Government's substantial investment in applied research".
Stem cell technology, developed in the first instance to help patients with diseases such as diabetes, arthritis, heart disease and critical limb ischemia, can also create sustainable growth and jobs in Ireland's smart economy by making researchers' visions a reality.
The facility will also offer a clean-room space for use by SMEs.