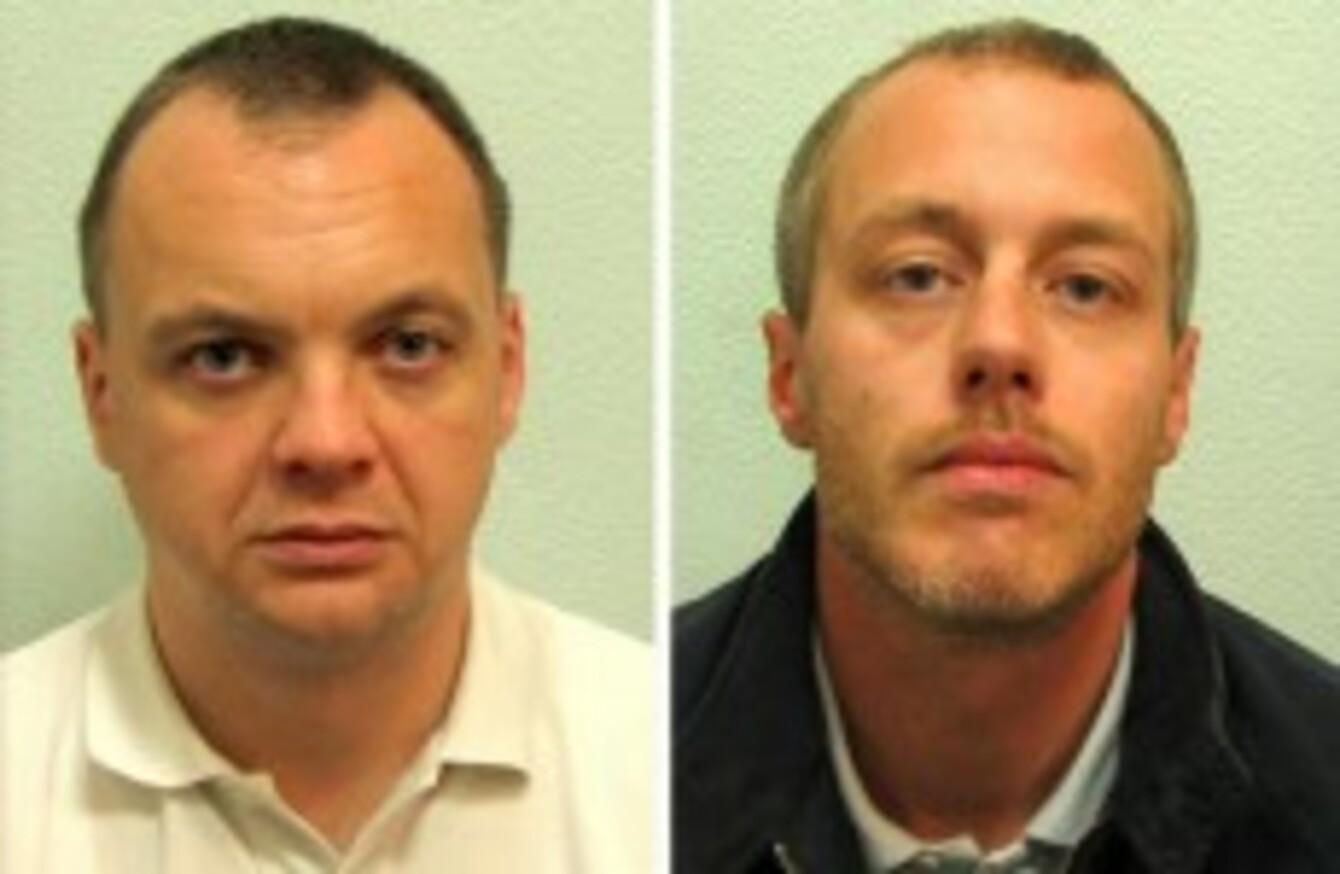 Undated Crown Prosecution Service handout photos of Gary Dobson (left) and David Norris.
Image: CPS/PA Wire
Undated Crown Prosecution Service handout photos of Gary Dobson (left) and David Norris.
Image: CPS/PA Wire
THE TWO MEN convicted yesterday of the racist murder of 18-year-old Stephen Lawrence at a bus stop in south-east London in 1993 have been sentenced to 14 years and 15 years in prison.
Gary Dobson, 36, and David Norris, 35, were convicted of the murder yesterday after a long-running investigation and court battle over Lawrence's death. They were both aged under 18 at the time of the killing, which was a key factor in their sentencing.
Dobson was sentenced to a minimum of 15 years and two months in prison, while Norris was sentenced to 14 years and three months minimum.
Sentencing the pair today, Justice Treacy described Lawrence's killing as a "terrible and evil crime", according to Sky News reporter Harriet Tolputt. He also said that the Lawrence case should not be considered 'closed' because other killers of the teenager are still walking free.
The judge said that their group had an acceptance of using knives to threaten and harm black people, Tolputt tweeted from the court.
He added that it did not matter whether either Dobson or Norris had actually held the murder weapon in their hand, but that it was used with their knowledge or approval:
Channel 4′s Simon Israel tweeted the following comments from the judge:
Inquiry
An earlier judicial report into the murder investigation found that it had revealed "institutional racism" in the Metropolitan Police Force, a finding which led to all public bodies in the UK adopting anti-racism policies.
Dobson and Norris were convicted after modern forensic techniques discovered traces of clothing fibres, hair and blood belonging to Lawrence on clothing seized from the two defendants.
Norris made no reaction as the verdict was announced in court yesterday, but Dobson exclaimed that the judge had "condemned an innocent man".
The Lawrence family said yesterday that although the verdict was not a reason to celebrate, they were relieved that two of his killers were finally bring brought to justice.
His mother Doreen told BBC's Panorama that the family chose to bury the teenager at an undisclosed location in Jamaica. She said they feared that if he was buried in the UK, his grave would be desecrated.