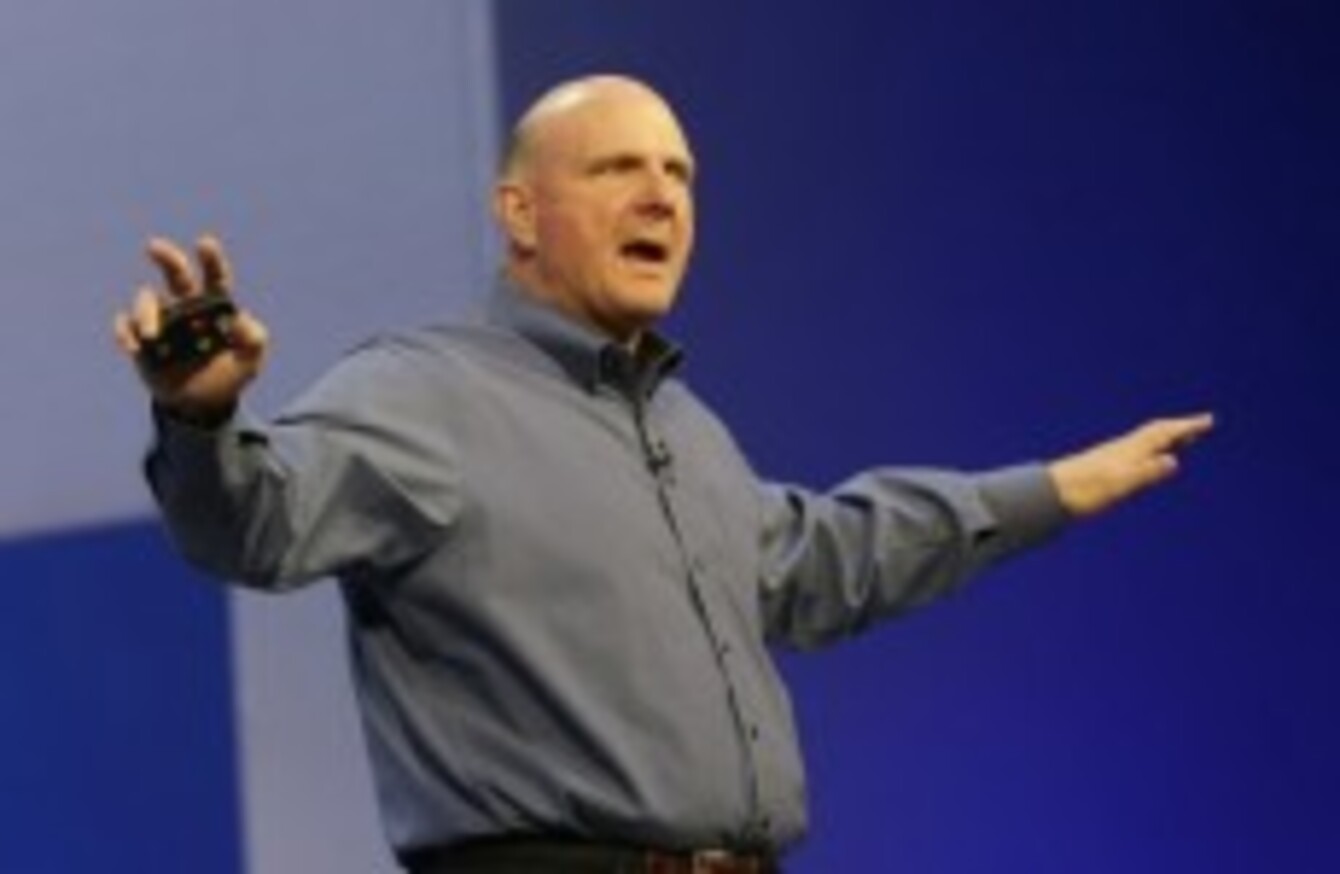 Steve Ballmer
Image: AP Photo/Jeff Chiu
Steve Ballmer
Image: AP Photo/Jeff Chiu
SOFTWARE GIANTS MICROSOFT added over $20 billion to its value today – on the back of the news that CEO Steve Ballmer will retire in the next 12 months.
The market reaction to the announcement was overwhelmingly positive, as the company's share price rose by 7 per cent, after a peak climb of 8.3 per cent.
Ballmer will retire after 34 years at the company, having joined in 1980 as just the 30th employee of the then-fledging tech firm.
When he was first employed as a business manager by Bill Gates, the company had a turnover of $7.5 million and 30 employees. It now has 100,000 employees and turns over $78 billion a year.
Ballmer says that he will remain in place until his successor is appointed, with the board of the Seattle-based company appointing a special committee to oversee the transition.
57-year-old Ballmer says that the time was right to retire.
"We have embarked on a new strategy with a new organization and we have an amazing Senior Leadership Team.
My original thoughts on timing would have had my retirement happen in the middle of our company's transformation to a devices and services company. We need a CEO who will be here longer term for this new direction.
Ballmer is known for his energetic personality and his appearances at conferences have become legendary.

(Randyvdmeer/YouTube)
He was head of many Microsoft departments before being named as Gates' successor in 2000.