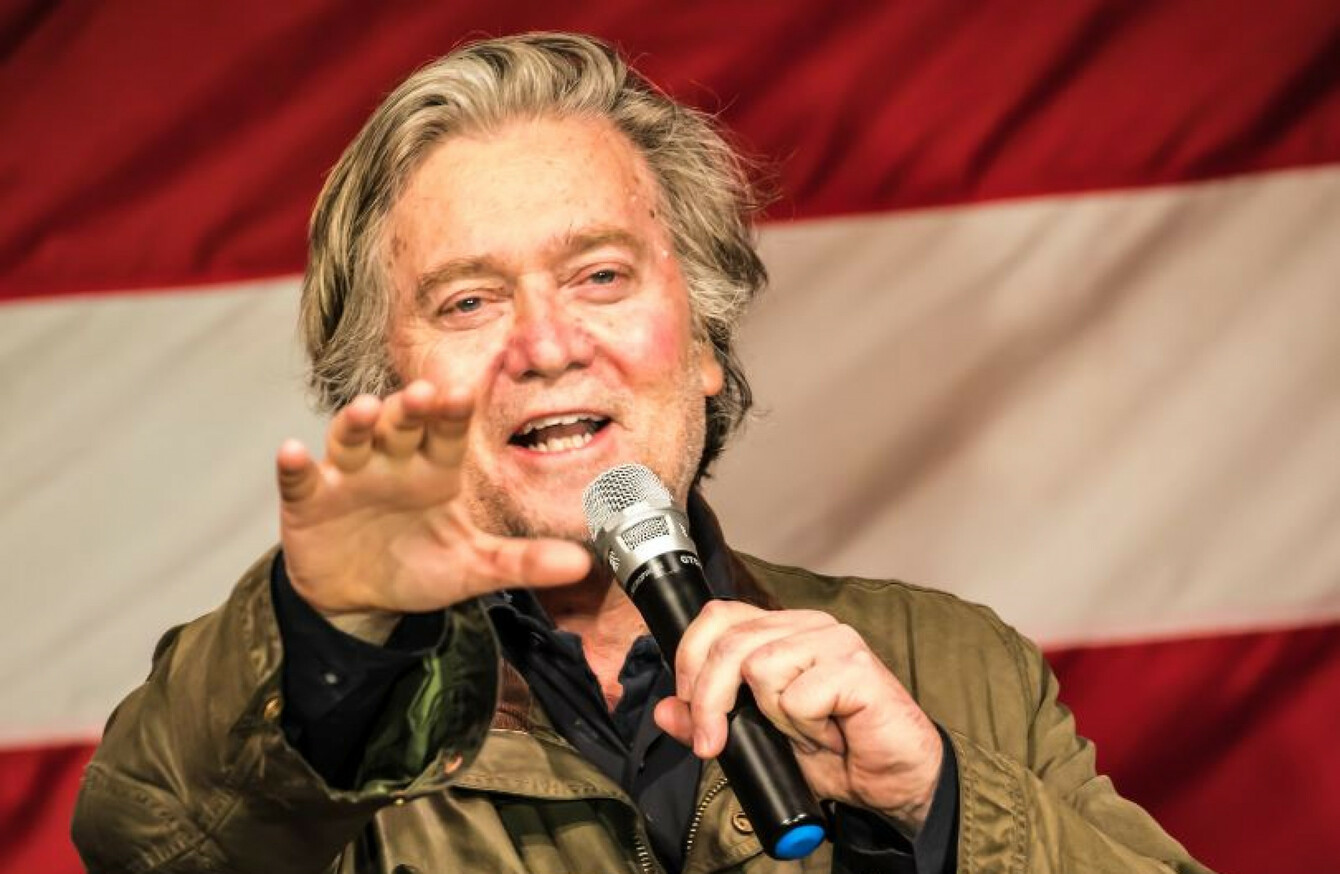 Steve Bannon
Image: Julie Dermansky/Zuma Press/PA Images
Steve Bannon
Image: Julie Dermansky/Zuma Press/PA Images
STEVE BANNON HAS stepped down from Breitbart News, where he served as Executive Chairman since 2012.
A statement published on the far-right news website tonight said Bannon and Breitbart "will work together on a smooth and orderly transition".
Speaking about the decision, Bannon said he is "proud of what the Breitbart team has accomplished in so short a period of time in building out a world-class news platform".
Breitbart CEO Larry Solov added: "Steve is a valued part of our legacy, and we will always be grateful for his contributions, and what he has helped us to accomplish."
The website has repeatedly been criticised for publishing content viewed as racist, misogynistic and xenophobic.
Fire and Fury 
Bannon, who is known for his anti-immigration stance, was instrumental in getting Trump elected US President. He served as Chief Strategist to Trump during the first seven months of his term, but relations between the two men have since soured.
In the recently released book by journalist Michael Wolff, Fire and Fury: Inside the Trump White House, Bannon is quoted as describing a meeting between Trump's son Don Jr and a Russian lawyer during the 2016 presidential election campaign as "treasonous" and "unpatriotic".
After extracts of the book were leaked, Trump denounced its contents as false and called Bannon "sloppy Steve", stating: "When he was fired, he not only lost his job, he lost his mind."
In a bid to seemingly appease Trump, Bannon later issued a statement to news site Axios in which he called Don Jr "a patriot and a good man".
The statement added: "My support is also unwavering for the president and his agenda…
"I am the only person to date to conduct a global effort to preach the message of Trump and Trumpism; and remain ready to stand in the breach for this president's efforts to make America great again."