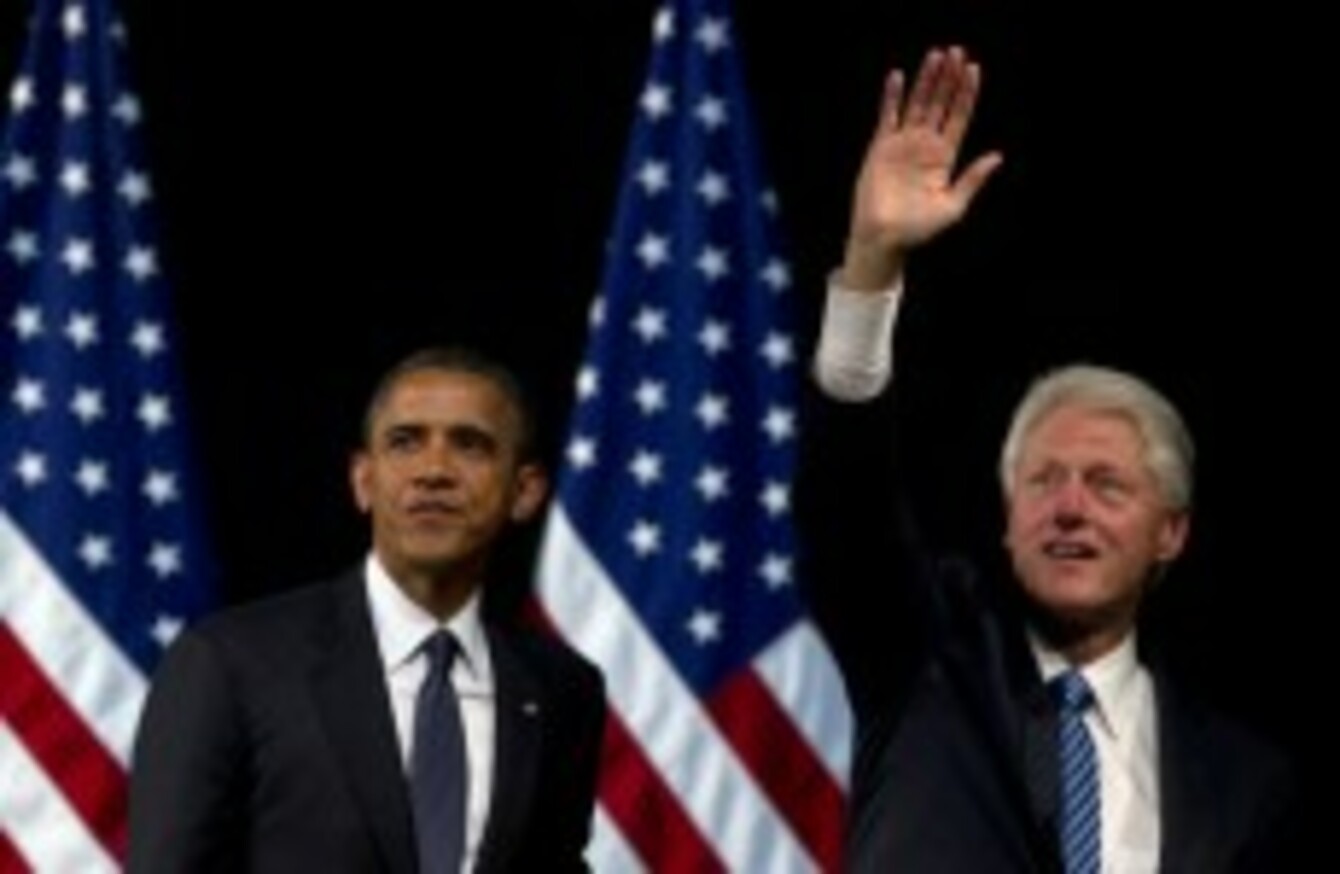 Image: Carolyn Kaster/AP/PA Images
Image: Carolyn Kaster/AP/PA Images
FORMER US PRESIDENT Bill Clinton is as popular among Americans now as after he was elected to the White House, according to a recent Gallup poll.
According to the opinion poll, 66 per cent of Americans view Clinton favourably – his highest level of support since his inauguration in 1993 as US president.
He also has a near-record low unfavourable rating of 28 per cent.
The poll results suggest Clinton could be one of the more influential speakers at the upcoming Democratic National Convention. Clinton's speech backing Obama at the 2008 convention was seen as a boost for the then-first time presidential candidate in winning over the support of people who had been backing Hillary Clinton's nomination as candidate.
Obama is currently viewed favourably by 54 per cent of Americans – but his approval ratings have been closely tied with those of Republican Party candidate Mitt Romney. The Republican National Convention is being held in Florida at the end of next month.
However, the Gallup poll suggests that Clinton could hold some sway over Republican voters – with almost half (44 per cent) of Republicans saying they see him favourably. He could also help draw in new support for Obama,  particularly among non-white voters and young voters with favourable ratings of 80 per cent and 71 per cent in those groups.
Gallup says that 68 per cent of men and 63 per cent of women polled view Clinton favourably, compared with 27 per cent of men and 30 per cent of women who view him unfavourably.
The survey of 1,014 adults from across the 50 states was carried out between 9 and 12 July.