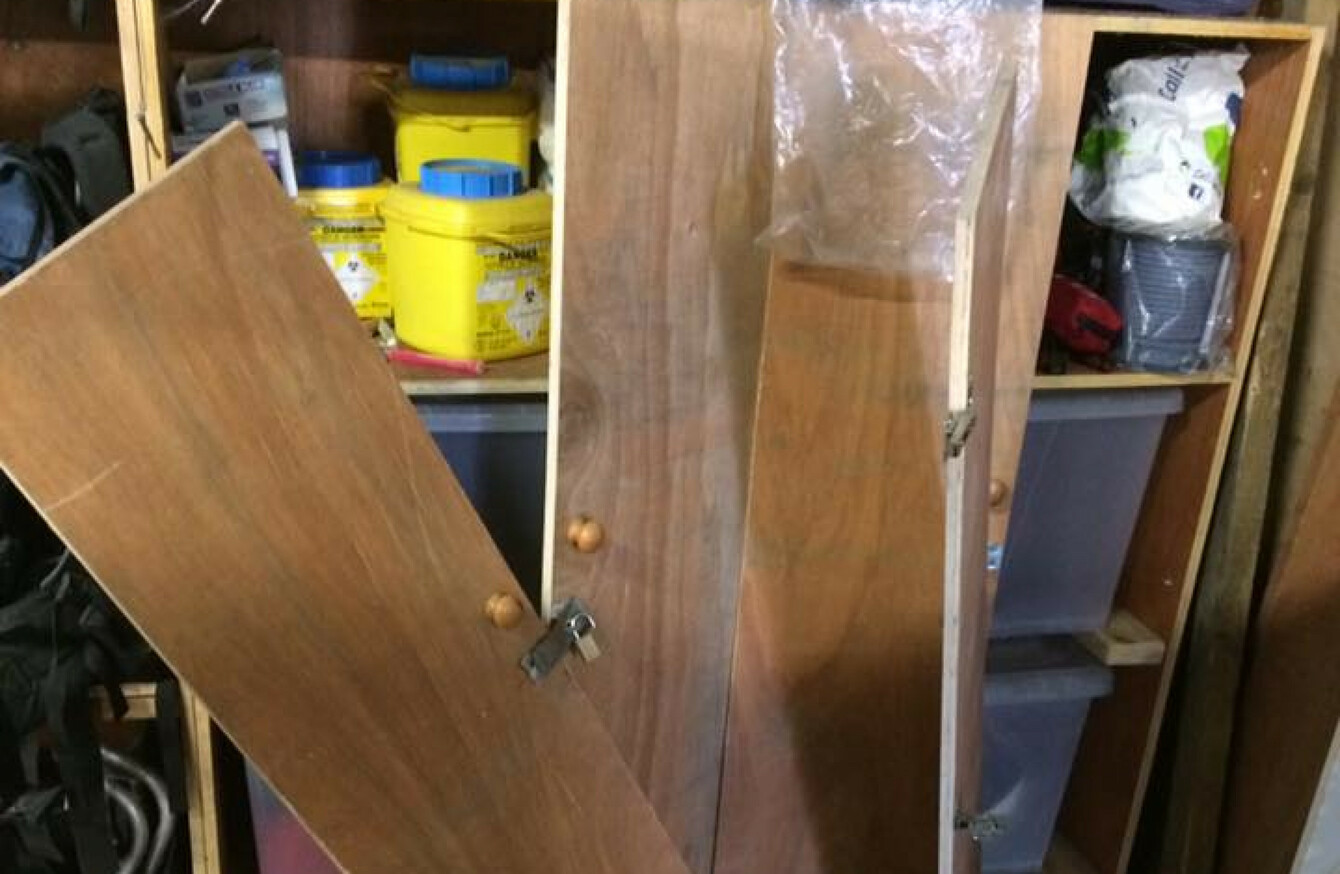 The doors of lockers were smashed open in the burglary
Image: SLMRT via Facebook
The doors of lockers were smashed open in the burglary
Image: SLMRT via Facebook
GARDAÍ IN SLIGO have recovered vital equipment worth thousands that was stolen from the Sligo Leitrim Mountain Rescue Team last week.
Two men have been arrested following the seizure.
A spokesperson from the garda press office said officers who were investigating the circumstances of a burglary at Abbeyquarter last week carried out an extensive search of a property in Sligo this morning.
"A number of items were seized. Two males were arrested under Section 4 and taken to Ballymote Garda Station. Investigations are on-going."
The premises were ransacked during the robbery on Friday night where jackets, backpacks and torches were among the items stolen.
The mountain rescue team wasn't fully operational since the robbery and was relying on neighbouring teams for support.
The Sligo Leitrim Mountain Rescue Team (SLMRT) posted its thanks on social media this morning.
"This morning at 10am we were informed by An Garda Siochana Sligo that property belonging Sligo Leitrim Mountain Rescue was recovered overnight. SLMRT welcomes the news. Any equipment recovered will be subject to a full inspection to ensure compliance with health and safety.
SLMRT wishes to again thank the diligent work of our friends at An Garda Siochana, Sligo. In addition we would like to thank the overwhelming contribution of the Sligo & Leitrim communities and all those who have supported us both nationally and internationally throughout this incident.
"This is still part of an ongoing investigation and further update will be issued as we get them."
This was the second incident of its kind in the west of Ireland in a matter of weeks.