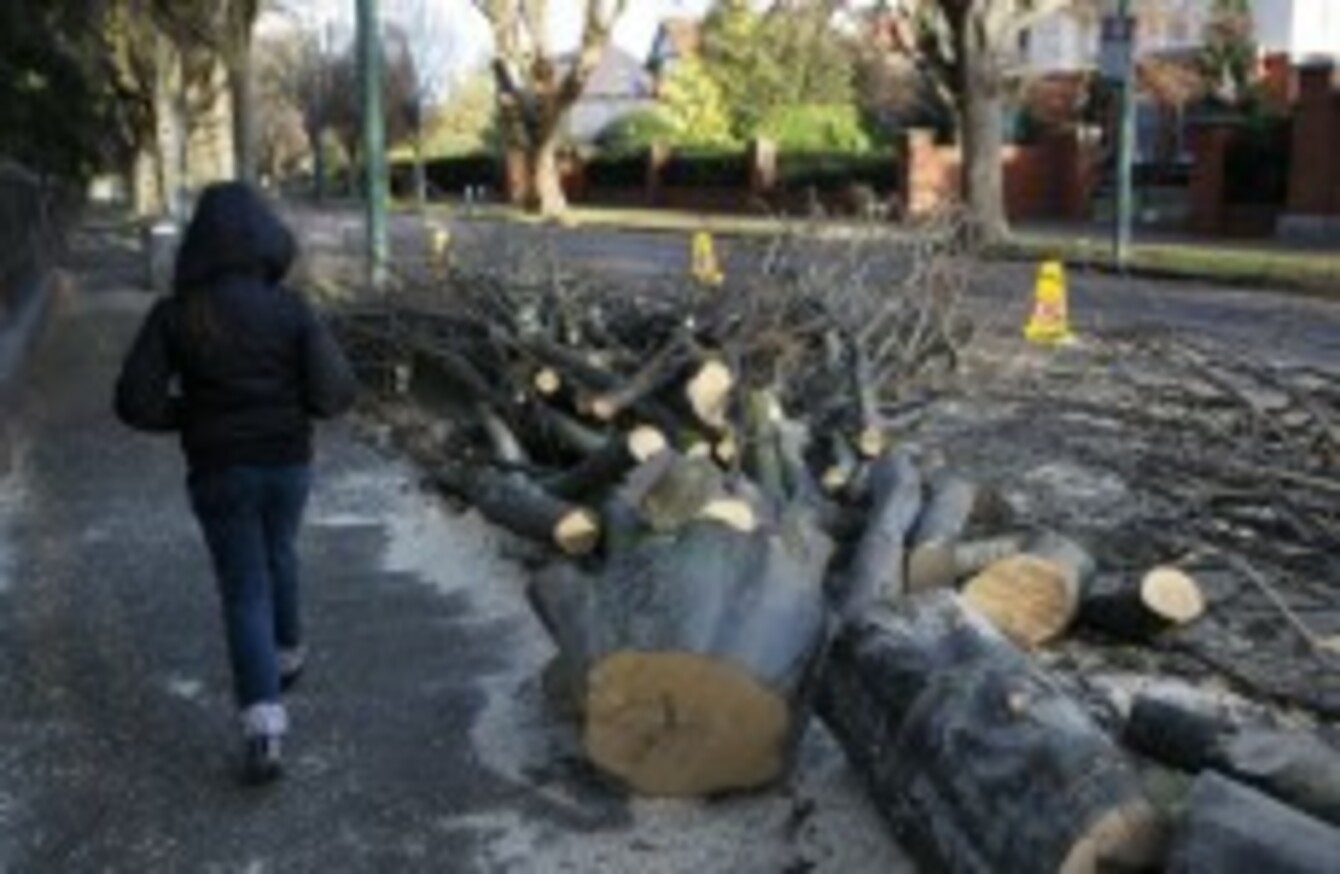 Downed trees in Dublin yesterday.
Image: Julien Behal/PA Wire/Press Association Images
Downed trees in Dublin yesterday.
Image: Julien Behal/PA Wire/Press Association Images
STORMY WEATHER is to continue today, according to weather forecasters.
High winds caused power cuts to around 15,000 households by yesterday morning, with ESB crews working through the day in an effort to restore power to disconnected homes.
Provisional data recorded by Met Éireann yesterday morning showed that the Malin Head station recorded a ten-minute mean windspeedof 126km/h, or a hurricane force 12 on the Beaufort Scale, a new record for the station.
IWO.ie is forecasting milder temperatures today of around 7 to 10 degrees, but warns that strong winds could reach gusts of up to 90km/h in many areas and 110km/h along the coast later today.
Met Éireann's gale warning remains in effect this morning, with its meteorologists warning that winds will pick up through the day to reach stronger gale force levels by this afternoon in coastal areas from Slyne Head to Rossan Point to Fair Head.
The east coast is expected to be worst affected by the high winds today.
The ESB is expecting further faults in the electricity supply system as the stormy conditions continue and says people should ensure they steer clear of downed power lines. Anyone who has lost the power to their home or found a downed power line outside should contact the emergency ESB number 1850 372 999.
AA Roadwatch says this morning that driving conditions have improved since yesterday morning. However, the Harry Blaney Bridge in Fanad, Co Donegal is closed to high-sided vehicles, motorbikes and caravans until later today due to high winds and diversions are in place via Milford. The bridge is open to cars.