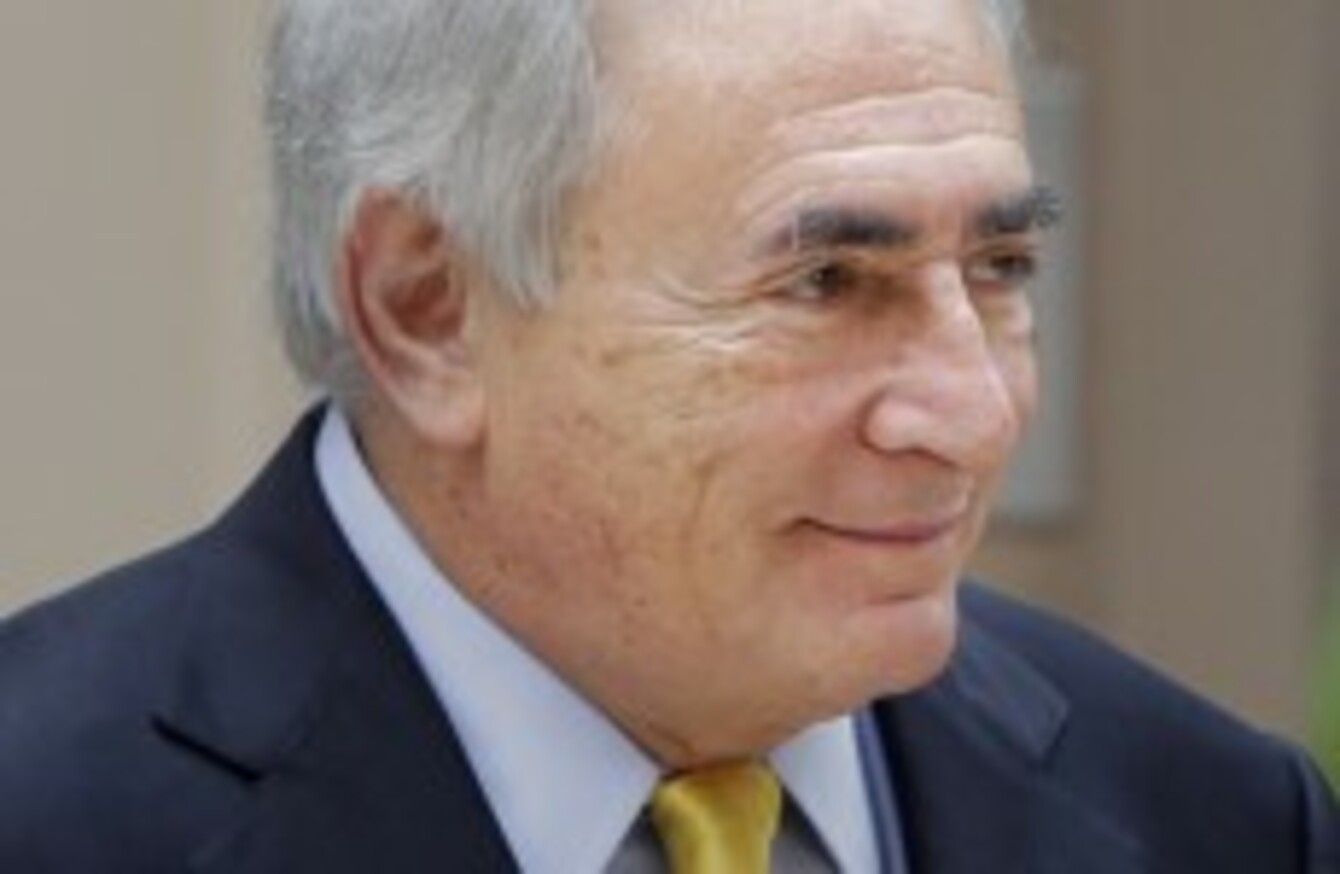 Image: Seth Wenig/AP
Image: Seth Wenig/AP
PROSECUTORS OVERSEEING THE case against former IMF managing director Dominique Strauss-Kahn are to ask a judge to drop the charges at a court hearing on Tuesday, it has been reported.
The New York Post claims that the Manhattan district attorney's office will ask that all charges against Strauss-Kahn be dropped because the sole witness – his alleged victim – has what the paper described as "credibility problems".
The motion calling on the charges to be dropped will be "lengthy, thorough and carefully crafted". It may outline, for the first time, some of the reasons why the evidence of Nafissatou Diallo, the hotel maid behind the allegations, cannot be used.
The New York Times carried a similar report quoting solicitors for Diallo, who are to meet with officials from the DA's office tomorrow to discuss whether a case could still be brought.
"My interpretation of that letter is that they're going to announce that they're dismissing the case entirely," Diallo's lawyer Kenneth P Thompson told the Times.
"If they were not going to dismiss the charges, there would be no need to meet with her. They would just go to court the next day to say, 'We're going to proceed with the case.'"
Another of Diallo's lawyers, Douglas Wigdor, told today's edition of the French newspaper Le Journal du Dimanche that he "does not know what will happen" on Tuesday.
"If the prosecutor does his job, he must persevere with Dominique Strauss-Kahn," Wigdor said, adding that he had no confidence in Manhattan prosecutor Cyrus Vance.
Tuesday's court hearing has already been postponed twice, with Strauss-Kahn's side claiming the delays are a result of the prosecution's inability to substantiate its case, and the prosecution saying they needed more time to investigate further.
If the charges are dropped then Strauss-Kahn will be free to return to France for the first time since the incident, which ultimately led to his resignation at the helm of the International Monetary Fund.
Regardless of whether the criminal charges are brought, Strauss-Kahn will still face civil charges from Diallo over the alleged incident at the Sofitel hotel in Manhattan in May.
He is also facing a criminal complaint of sexual assault and attempted rape against a French novelist, Tristane Banon, in 2002.