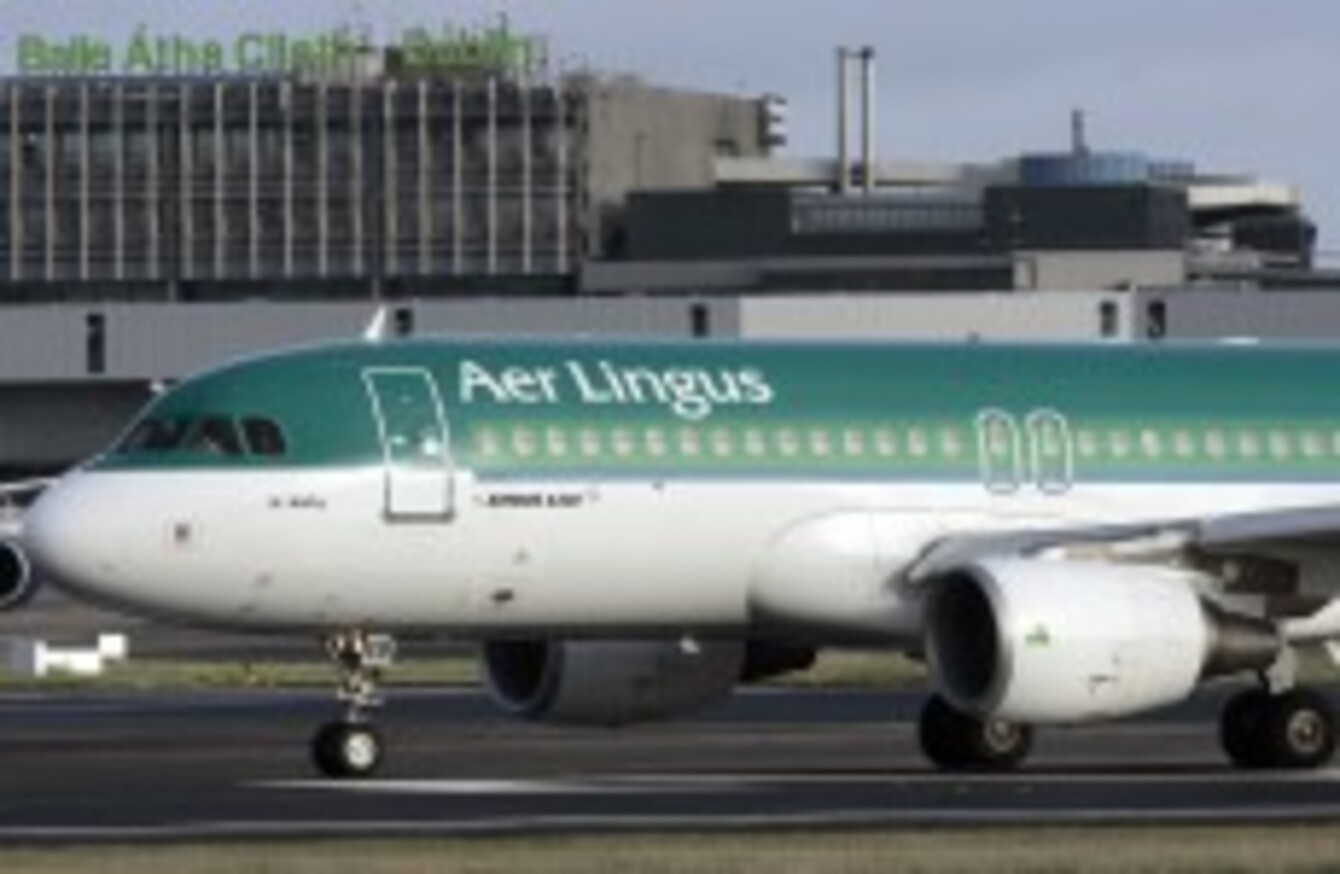 Image: Mark Stedman/Photocall Ireland
Image: Mark Stedman/Photocall Ireland
AIRPORT UNIONS WILL meet today to agree coordinated industrial action in Aer Lingus after talks on the survival of pension incomes for staff collapsed at the Labour Relations Commission last week.
Representatives from IMPACT, SIPTU, MANDATE, the TEEU and UNITE will meet at 1.30pm today to agree on the timing and type of action they intend to take.
In a statement today IMPACT said management's refusal to make cash contributions, as part of a package of changes to the Irish Aviation Superannuation Scheme (IASS) has raised fears that its trustees could close or wind up the pension scheme which it said is the only source of retirement income for staff concerned.
The unions national secretary Matt Staunron also said the airline's refusal to attend Labour Court talks on the issue suggested it was prepared to see the scheme collapse.
For airport workers, the collapse of this scheme without an adequate alternative in place would create the financial retirement disaster that every family dreads. Aer Lingus management has sought to portray them as unreasonable. It is not unreasonable to want to protect your retirement income after decades of paying into a contributory pension scheme.
He added that it is unreasonable – and untenable – for a major Irish company to refuse to use the State's industrial relations machinery to try to find an agreed solution.
Talks about funding of the scheme have been ongoing for more than two years and last week these talks were indefinitely adjourned by the Labour Relations Commission. SIPTU spokesperson said last week that industrial action is now inevitable and action is likely to take place in early November.
Earlier this year, all the unions involved passed ballots to approve industrial action if the employers "fail to ensure that the IASS is adequately funded in a manner which is agreed to by the majority of members."