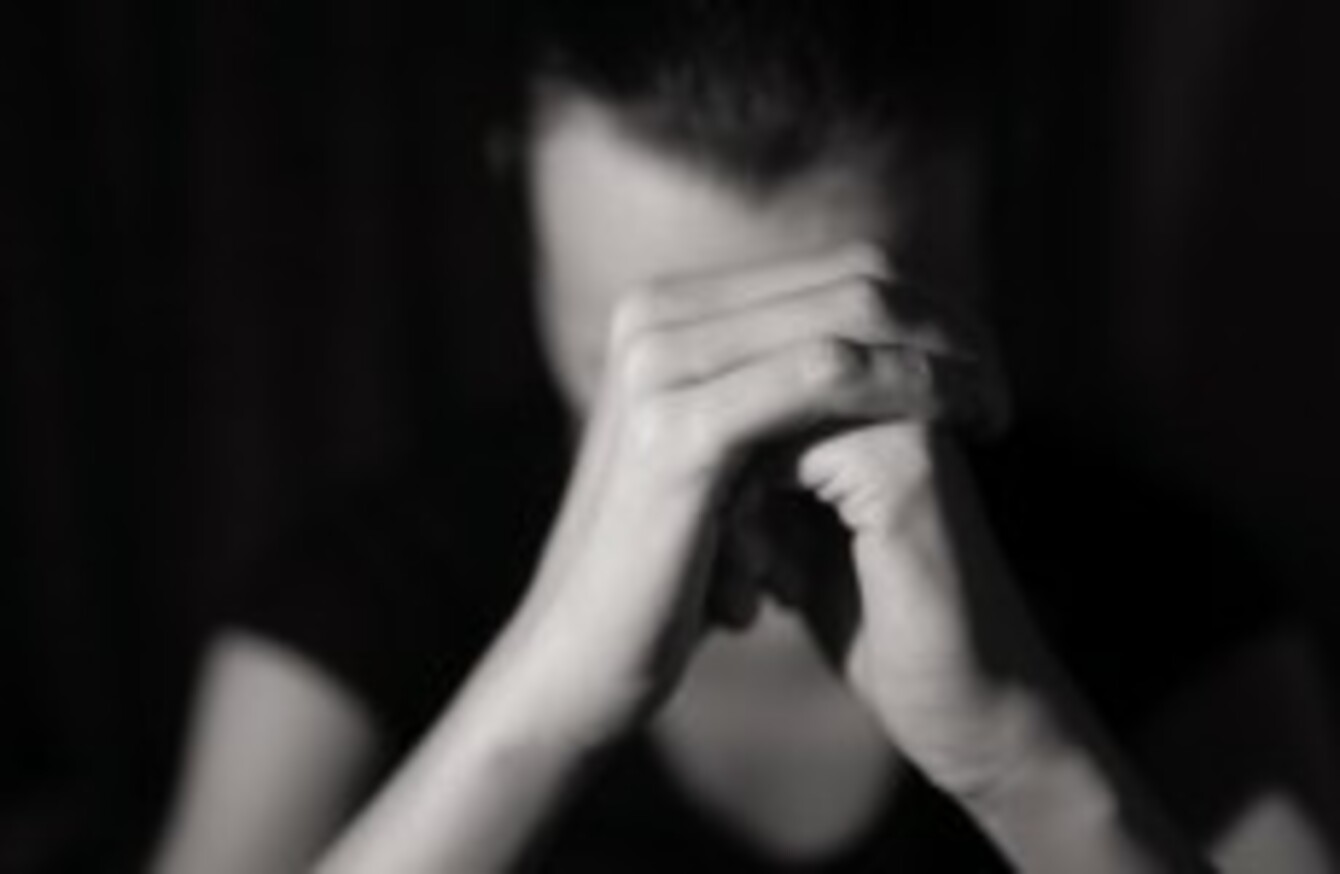 Image: Shutterstock/KieferPix
Image: Shutterstock/KieferPix
A NEW ANALYSIS of figures shows that the suicide rate in Ireland reached a peak in 2001 – and that it hasn't exceeded the annual rate of 12.2 per 100,000 of the population since 2004.
The RTÉ Investigations Unit analysed fourteen years of official figures for suicide from the Central Statistics Office in order to examine the "misconceptions and realities of one of Ireland's most intractable social problems," an RTÉ statement said.
The figures were broken down according to geographic area, county, province, age, gender, the person's employment status, and even the way the person died.
Though media reports, in the wake of the downtown, have often referred to Ireland's suicide 'epidemic' – the rate was, in real terms, higher at the start of the last decade.
The RTÉ Investigations Unit points out that Ireland's population, all through the boom, rose dramatically.
"Between the census of 2002 and the census of 2011, the number of people living in the Republic grew by more than 650,000. While the actual number of suicides was climbing, this was to be expected in such a rapidly growing population.
"Rising unemployment, collapsing investments and negative equity were all partly blamed for the increase, yet behind the stories, the rate of suicide was not changing in the way it was being portrayed.
"The rate of suicide in Ireland hit its peak in 2001 at 13.5 suicides per 100,000 people and by 2004 – a "Celtic Tiger" year in which economic growth was running at 4.6 per cent – the rate still remained at 12.2. 
That 2004 rate of 12.2 per 100,000 has never been exceeded since.
Further details of the statistics are being given on tonight's Claire Byrne Live, which is focusing on the issue.
The programme is also speaking to young people who have experienced depression and suicidal thoughts.
First published 9 March
Console  1800 247 247 – (suicide prevention, self-harm, bereavement)

Aware 1890 303 302 (depression, anxiety)

Pieta House 01 601 0000 or email mary@pieta.ie - (suicide, self-harm)

Teen-Line Ireland 1800 833 634 (for ages 13 to 19)

Childline 1800 66 66 66 (for under 18s)