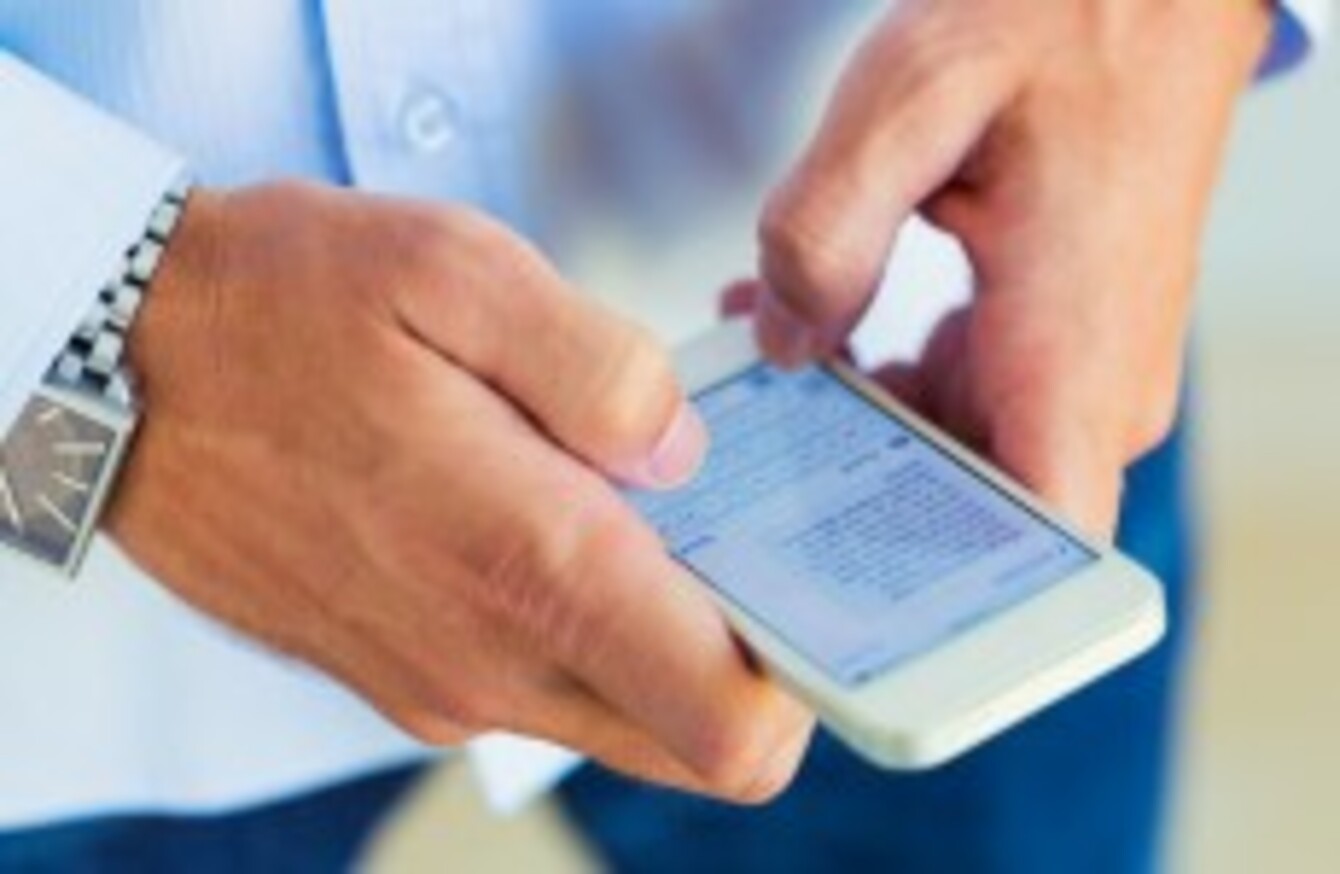 Image: Shutterstock/EpicStockMedia
Image: Shutterstock/EpicStockMedia
CONSOLE HAS RECORDED a significant increase in the number of men accessing the charity's suicide helpline – and it's all down to texting.
Men being four times more likely to take their own life, but mental health services have difficulty in prompting men to access the available help.
New figures from Console reveal that 62% of texts to its 51444 line now come from men, something hailed as a "breakthrough".
Mental health expert Enda Murphy said:
Console are communicating to young men in their way and not insisting that they learn and communicate in our way.
"I believe that they have found the road to the future."
Use of the text line increased by 49% (almost 1,300 people) compared to the same period in 2014. Console said most of the increase is accounted for by men.
Some 61% of the charity's freephone helpine's users are women.
Another increasingly important element of Console's service is providing help to people who believe a friend is experiencing a suicidal crisis.
"Third party calls about both teenagers and adults are becoming more of a feature of our work and mark a change in attitude toward suicide in Ireland, with people realising that there is help and hope available for those who may be in crisis," CEO Paul Kelly said.
We have recorded a notable increase in the numbers of calls from those bereaved through suicide, again especially amongst teens. For the first time, we are seeing the phenomenon of a number of unrelated people phoning about the one suicide.
Helplines:
Console  1800 247 247 – (suicide prevention, self-harm, bereavement)

Aware 1890 303 302 (depression, anxiety)

Pieta House 01 601 0000 or email mary@pieta.ie - (suicide, self-harm)

Teen-Line Ireland 1800 833 634 (for ages 13 to 19)

Childline 1800 66 66 66 (for under 18s)