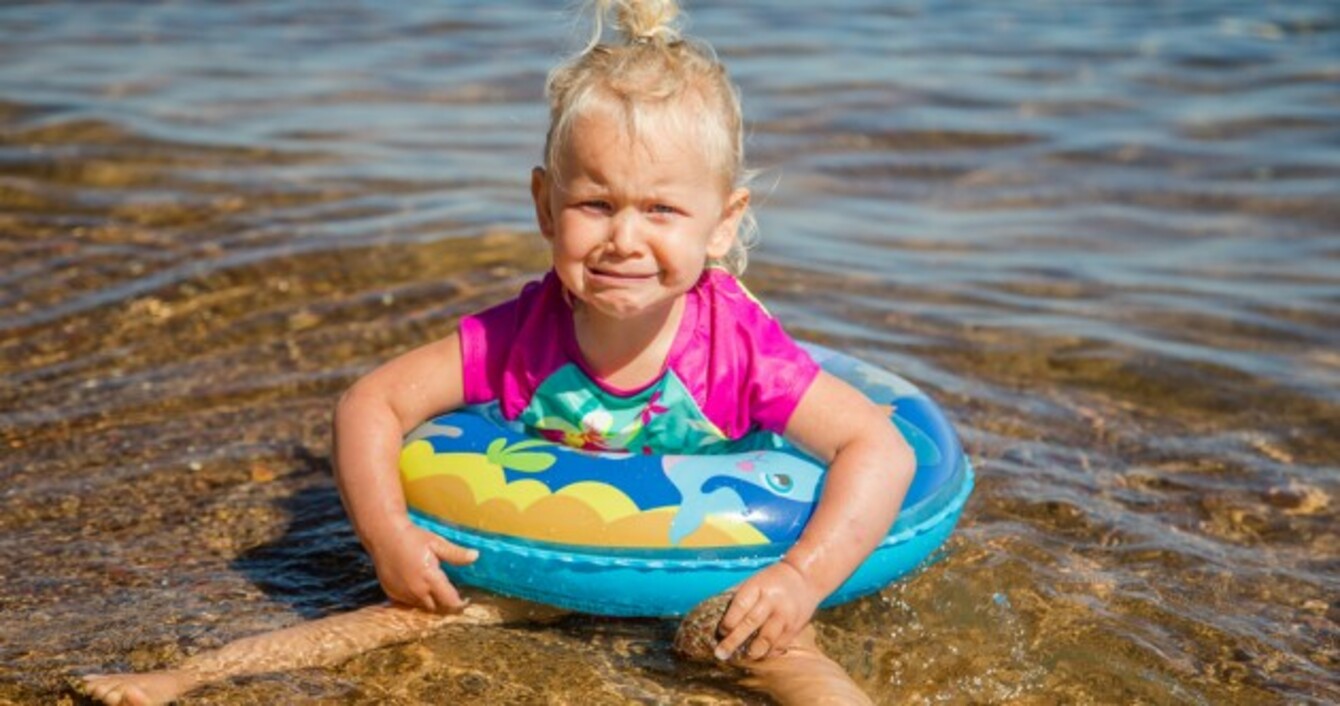 Image: Shutterstock/KuAlla
Image: Shutterstock/KuAlla
THERE'S A LONG and potentially destructive summer ahead. Here are our solutions for keeping the kids occupied until September rolls around.
1. Bring back child labour (sort 0f)
Start a chore chart for the summer holidays. From window washing to grass raking, there's plenty to keep kids both entertained and engaged – especially if you promise a treat like a family cinema trip after a certain amount of gold stars. Use the summer months to encourage independence.
I leave out cereal, milk and bowls in the morning and it's up to my five and six year old to make their breakfast and clean up afterwards. It may not seem like much, but it takes about an hour and a half out of the extremely long mornings…
2. Head to the museum
The National Museum of Ireland has loads to keep kids occupied and entry to exhibits are free of charge. From Viking history to dinosaur skeletons, if you coordinate your visit with a talk or a kid's workshop (there are loads on throughout the summer), you can make a whole day of it.
Lots of people don't know that the National Museum of Ireland has a Country Life campus in Mayo, which has an amazing Viking-themed programme all summer long. See here for more.
3. Encourage green fingers
If like most families, you get through a million yoghurt pots a week, then start recycling them. Bring the kids to a garden centre, buy some herb seedlings and some small wild flower pots (it's a bit late now to be planting seeds), and tell the kids that it is their job to keep them alive.
Expect PLANT WATCH 2017 to take over the family for at least a week… or until you finally finish that paperback you've been reading for the last three years.
4. Explore our history
On the first Wednesday of every month the OPW allows free entry into some of the country's most incredible sites. Mark the calendar and book in a free visit to places like Kilmainham Gaol, Glendalough Visitor's Centre, the Hill Of Tara and the Rock of Cashel. Pack a picnic and get travelling!
5. Make the forest your school
Make it your family's mission to explore some of the 260 forested sites around Ireland this summer.
Coillte has put a huge effort into making their sites family-friendly with the facilities that those of us with small children require, so if you want to host your first camping adventure this summer then go here and pick a venue with a decent playground and decent toilets.
6. Turn your back garden into a water park
Go to a discount shop and buy every single cheap as chips water play toy you can find. Super Soakers, watering cans, buckets – whatever you like.
Put the kids into their swimming togs, hand them the hose and tell them they are not allowed to come inside until they are called for lunch.
#Open journalism No news is bad news Support The Journal

Your contributions will help us continue to deliver the stories that are important to you

Support us now
7. Make life a picnic
Kids are constantly hungry during the summer months, so in order to avoid complete insanity, it is essential to make a plan. Fill up a cool box each morning with fruit, sandwiches, yoghurts, bottles of water – whatever your kids eat – and let it be known that this is the acting kitchen until dinner time.
Put a blanket on the grass outside and encourage al fresco dining for the holidays – your floors will thank you.
8. Encourage the book worms
Summer Stars is one of the National Library's most brilliant summer programmes. It's open to all children, who get their own special library card and invites to lots of special literary-themed events throughout the summer.
If you have a child who loves reading, then this is a fantastic way to introduce them to their local library and explore some new authors together.
9. The Lazy Day Rule
This is essential to the harmony of the entire family during school holidays. Make one day a week a Lazy Day, where kids have to find ways of amusing themselves, either with their own toys, a good book or a movie everyone wants to watch.
Make sure that the kids know that the Lazy Day is as much the parents' as it is the kids', and as such, no parental slavery should be expected.