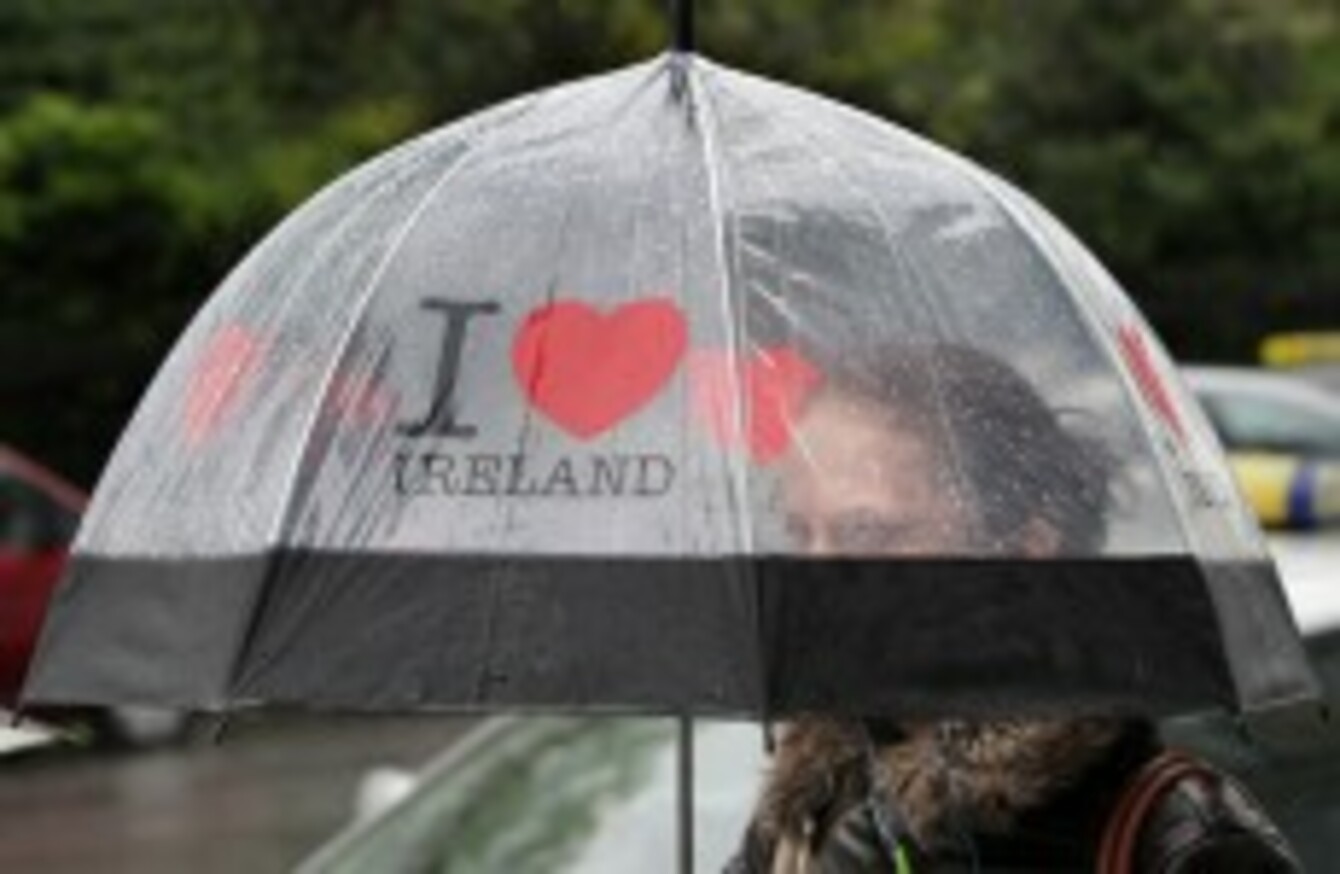 Image: Photocall Ireland!
Image: Photocall Ireland!
THANKS TO THE deluge experienced in the east of the country last week, Ireland has recorded its wettest April in 14 years.
Rainfall was above average nearly everywhere, with the exception of the island's most northern tip. In contrast to the 'sunny Southeast', Malin Head in Donegal saw just 80 per cent of its long-term average, enjoying its driest April since 2007.
Met Éireann today said that the majority of weather stations in the east reported percentages of normal rainfall over 170 per cent.
Stations in Dublin attributed almost one quarter of their April rainfall totals to heavy downpours last Wednesday.
Dublin Airport and Casement Aerodrome reported falls of 21.3 mm and 22.5 mm respectively, the highest daily rains at the sites during April in the past decade.
In what was a pretty dismal month weather-wise, the country's weather stations also noted colder than average temperatures – a stark contrast to the mini-'heatwave' in March. Mean temperatures were reported to be the lowest in 23 years in some parts of the country.
At Casement Aerodrome, the highest temperature recorded was 13.1 degrees – the lowest maximum temperature since the station opened in 1964.
We didn't lose out on all fronts as sunshine totals were above normal everywhere, with Belmullet in Mayo even reporting its sunniest April since 1974. Although our Vitamin D intake didn't suffer too much, Dublin still saw its dullest April in seven years.
And things aren't looking up for this month with a deluge of rainfall expected across the south and southeast of the country in the coming days.
Come the weekend, Connacht is expected to bear the brunt of heavy rainfall.