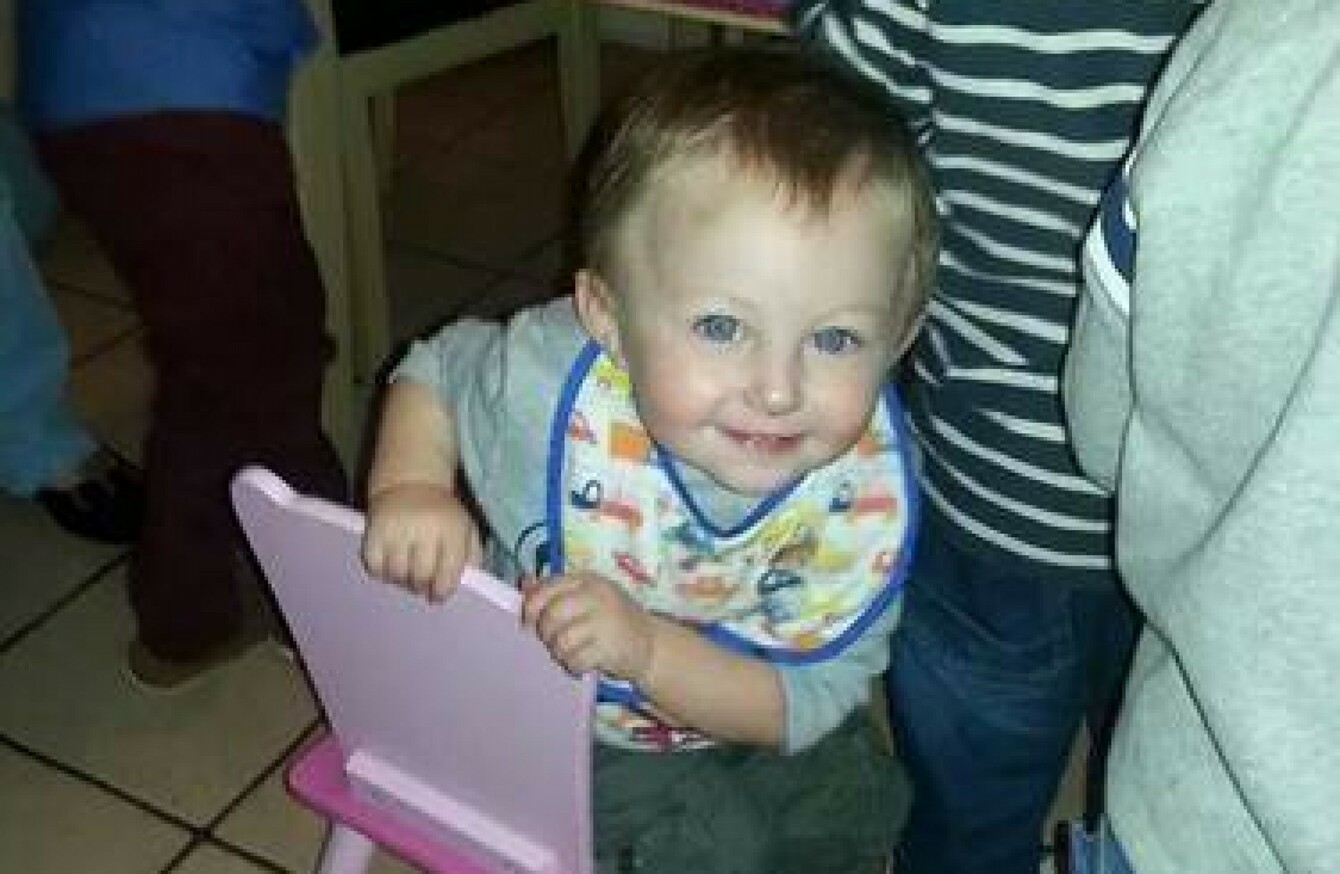 Image: Facebook
Image: Facebook
A FATHER AND son killed in a suspected murder suicide last Tuesday are to be buried together after a joint funeral service due to be held on Sunday, 24 July.
Marco Velocci (28) and his three-year-old son Alex James died when the car they were travelling in collided with an articulated truck on the N24 Limerick to Waterford Road outside their native Oola, Co Limerick.
Minutes before their deaths Velocci left the home of his ex partner Jodie Power with their young son after Power had sustained stab wounds and a broken arm during an apparent domestic dispute.
Fr John Morris, parish priest, confirmed that the father and son would be buried together in Oola cemetery after mass on Sunday in the local church.
Velocci and his son's remains will be taken to the church on Saturday evening following a removal at Whelan's Funeral Home in Tipperary town.
Post-mortems were carried out on Wednesday night by the assistant state pathologist, Dr Louise Mulligan. However, the final results of toxicology tests carried out during the autopsies will not be known for weeks.
A source said "nothing of note was discovered" in the autopsies and that the final pathologist report is "awaited".
The cause of death of the father and son is not likely to be known publicly until an inquest is held later on at the Limerick County Coroner's Court.
Oncoming truck 
According to sources, several witnesses reported veering into the path of an oncoming articulated truck, smashing head-on into the heavy goods vehicle.
The driver of the lorry, who escaped serious injury, is said to be severely traumatised.
Jodie Power underwent surgery last Wednesday for a broken arm and was reported to be in a stable condition at University Hospital Limerick.
Sources said she was "inconsolable" as she tried to come to terms with the death of her beloved son and her ex-partner.
The Oola native has an 18-month old son from a separate relationship. The infant is being cared for by his father at his home in Tipperary.
Following a case conference at Bruff Garda Station, sources said officers are to investigate all possible lines as they try to piece together what led to the double tragedy.