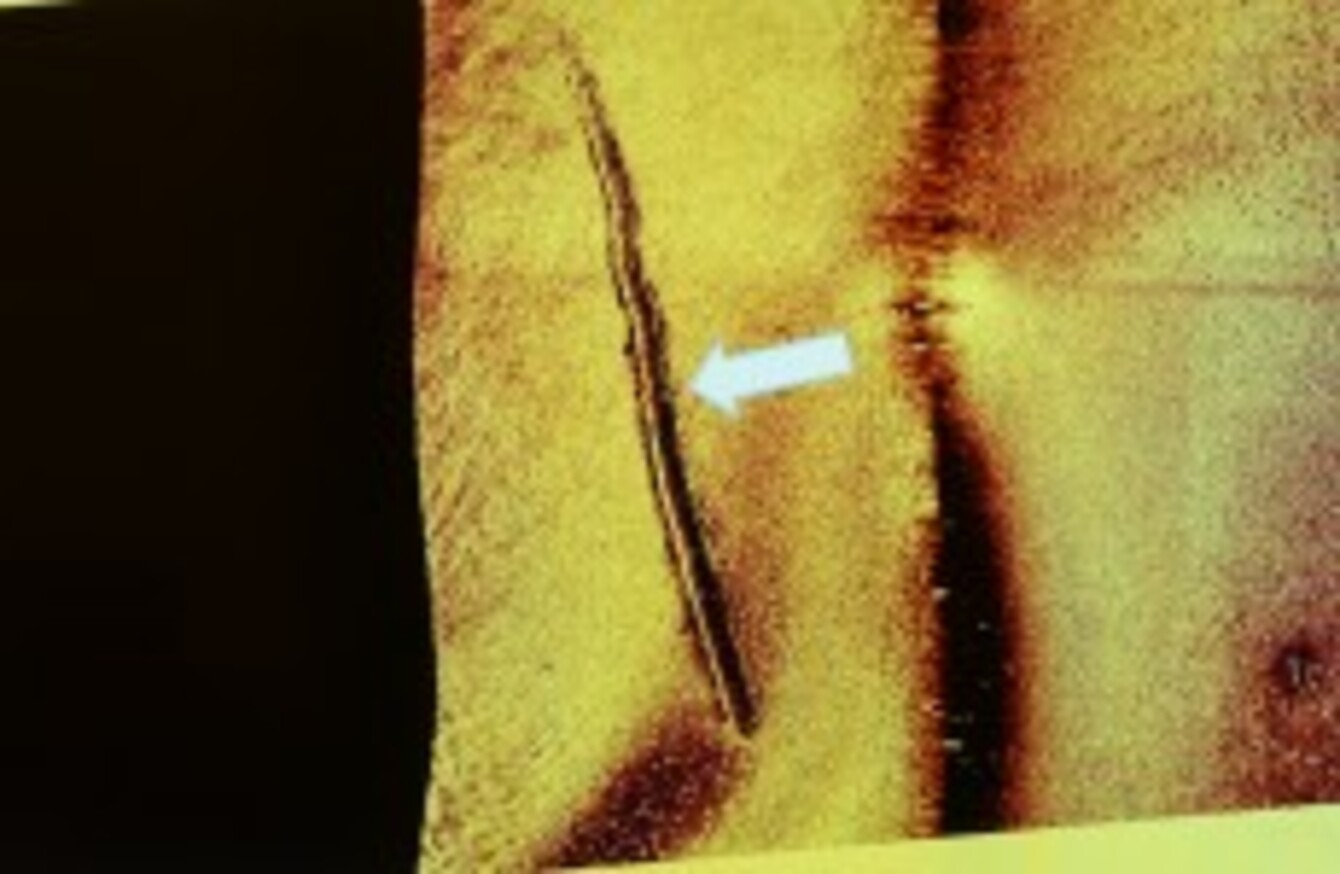 Image: AP Photo/Swedish Armed Forces
Image: AP Photo/Swedish Armed Forces
SWEDEN HAS CONFIRMED that a small foreign submarine illegally entered its waters last month, though it's still unclear which country was behind the intrusion.
In unusually stark language for the non-aligned country, Prime Minister Stefan Lofven warned that such incursions into Swedish territory presented "enormous risks" for those involved and that Sweden would defend its borders "with all available means."
The Scandinavian country launched its biggest submarine hunt since the Cold War on Oct. 17 after receiving eyewitness reports of some type of underwater craft in the archipelago that extends from Stockholm into the Baltic Sea. It called off the search after a week, saying the vessel had probably escaped into the Baltic.
Likely culprit
Military officials never blamed any country, though most Swedish defense analysts say Russia would be a likely culprit.
"It's impossible … to confirm any nationality. But we can confirm the fact that it has been there," Supreme Commander Sverker Goranson said at a joint news conference with Lofven and Defense Minister Peter Hultqvist.
Goranson said the military obtained evidence of the intrusion with its own sensors, but declined to give details.
Lofven noted that Sweden's coastline is as long as the U.S. East Coast, making it difficult to monitor, but promised to strengthen the country's ability to find and identify intruders.
Lofven said:
Let me say this, loud and clear, to those who are responsible: It is completely unacceptable.
Sweden built up an anti-submarine force after a Soviet sub with nuclear weapons ran aground off its southern shores in 1981, but started dismantling the force as part of deep cuts in defence spending after the Cold War ended. Anti-submarine helicopters were phased out in 2008 and replacements are not expected until 2018.