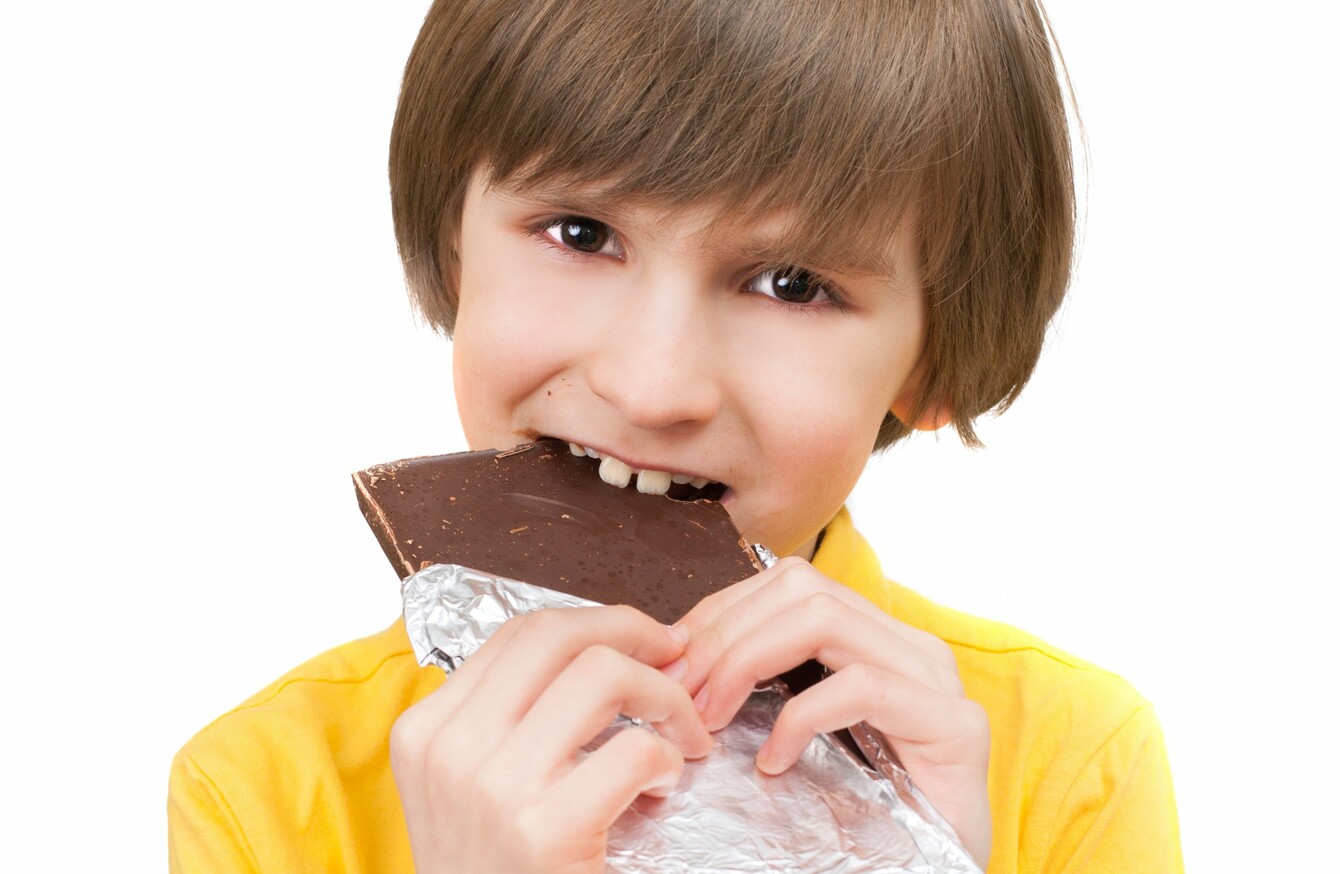 Image: Shutterstock/Julia Kuznetsova
Image: Shutterstock/Julia Kuznetsova
A TRALEE CRECHE owner has started a 'Sweets out for School' campaign in a bid to convince the Education Minister that sweets shouldn't be given out as classroom treats.
Kate Guerin is owner of Sunflowers Childcare, which stopped handing out sweets as treats to its children a few years ago.
Guerin told TheJournal.ie that she wrote to the then-Minister for Education, Jan O'Sullivan, last year on the issue. She has now set up a Facebook page to try and boost her campaign, and plans to contact the next education minister once her campaign gains traction.
The campaign wants the Minister for Education to:
Remove vending machines selling sweets to children in secondary schools.
Direct teachers not to give sweets as rewards to children in primary schools. 
She explained where the idea came from: "Just from chatting out here to parents in the Kerry area. I used to live in Dublin and chat to parents in Dublin – a lot of them are expressing concern that their children are given jellies because they got their spellings right, or they get chocolate [in school] because it's their birthday. "
She said it is teaching children at a very young age that sugar is a reward. "In later life when you go to any weight motivation clinic the first thing they say is [about] associating food with rewarding yourself in the evening," said Guerin. "We're enforcing it with our children at a very young age."
SafeFood says that one in four children in Ireland is overweight or obese, and that:
Many children do not meet the dietary recommendations for fruit and vegetables, saturated fat or sugar
1/5 of the energy intake from a child's diet comes from sugary drinks, biscuits, confectionary, chocolate and cake
New data shows that Ireland will have the second-highest rate of adult obesity in the EU by 2025.
Guerin said that every school is different – some principals leave it up to the teacher, or others don't encourage handing out of sweets as treats – but she believes ministerial direction is needed.
This ministerial direction to "stop the treats, stop the sweets" would "empower the principals".
This is something that wouldn't cost the minister a penny.
"I feel someone has to shout stop"
Guerin said that when children are given treats at school or by relations, parents are "at home trying to be the baddie, saying 'I think you have had enough sugar today'". "We're their parents but we have no control over what goes into their mouths," she said.
"I feel someone has to shout stop here," she said. "It would cost no money at all."
#Open journalism No news is bad news Support The Journal

Your contributions will help us continue to deliver the stories that are important to you

Support us now
"We're reaching epidemic levels [of obesity] now and we have to grasp at every win-win, every low-hanging fruit."
Guerin said that her creche is open for 10 years, and for a number of years they used to give children a small chocolate treat on a Friday. They stopped this a couple of years ago and introduced a health promotion policy.
She said that children are so bombarded by advertising of sugary food that "by four years of age a lot of damage is done".
Guerin said that creches and schools could give children treats that don't involve food, to set them up with good habits.  "In fairness the creches are trying to do their bit," she said.
"Trying to diet as an adult, you need an awful lot of self-will," she said. "What self-will does an eight-year-old old have to go on a diet?" She added that if they can be helped not to put on weight while young, this will benefit them in later years.
Guerin hopes that the Sweets Out for Schools campaign will get the support of a well-known figure in the Irish food world. To visit the official Facebook campaign page, click here.
What do you think of the Sweets Out for Schools campaign? Tell us in the comments.