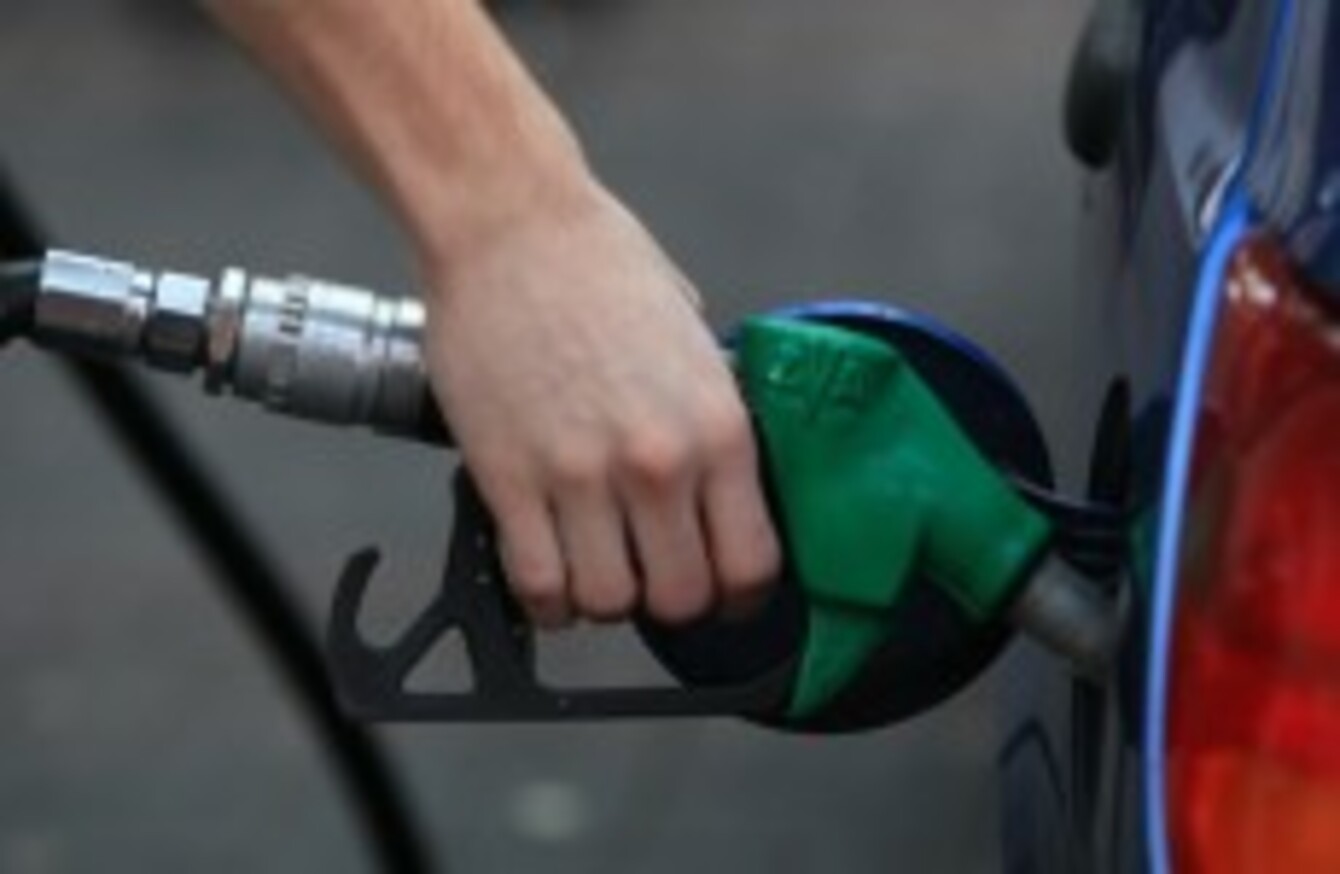 Using a fuel pump
Image: Leon Farrell/Photocall Ireland
Using a fuel pump
Image: Leon Farrell/Photocall Ireland
IN THIS SERIES, TheJournal.ie takes a look at an urban myth, old wives' tale, or something that your mammy told you years ago to see if there's any truth in it.
This week's topic, while not necessarily a myth quite yet, is something which may have caused a few arguments with a back-seat driver in the past.
It could be something that pops into your head whenever you're stuck in traffic, moving at a snail's pace, or when you think of saving a few pennies ahead of Budget 2014.
Is it worth switching the engine off while you wait to move another few inches? Or does the car use up more fuel restarting the engine than when idling?
(Image Credit: GERY3dotCOM/YouTube)
Most modern cars automatically switch the engine off if you are stationary, taking the matter out of your hands. They are designed to behave like this, and have special starter motors and batteries which can handle the strain.
For cars without this feature, repeatedly turning on and off the engine cause excess wear to the start motor. It also requires some fuel to restart the engine.
However, according to The AA, this method may actually be able to save a few dribbles of increasingly expensive diesel or petrol — and it will only be a dribble, as a car will only use between "half and three-quarters of a litre of fuel per hour" when idling.
Only when stopped for a minute
They said that you might save fuel by switching your engine on and off in traffic, and without damaging it, but only if you will be stationary "a minute or more".
"This may give a marginal gain in fuel economy without undue wear on the starter system," they said.
What about when you're stuck at traffic lights? That gives another opportunity to save a little bit more. The AA say to avoid coming to a halt in the first place, like this:
"Look well ahead and slow early if lights are red – if you're still rolling when the lights turn green then you will save a little fuel as it takes more energy to get the car moving from stationary."
Hat-tip to TheJournal.ie's Paul "You definitely use more petrol when you restart the engine!" Hosford who suggested this week's topic.
Is there a myth you'd like debunked? Email nicky@thejournal.ie