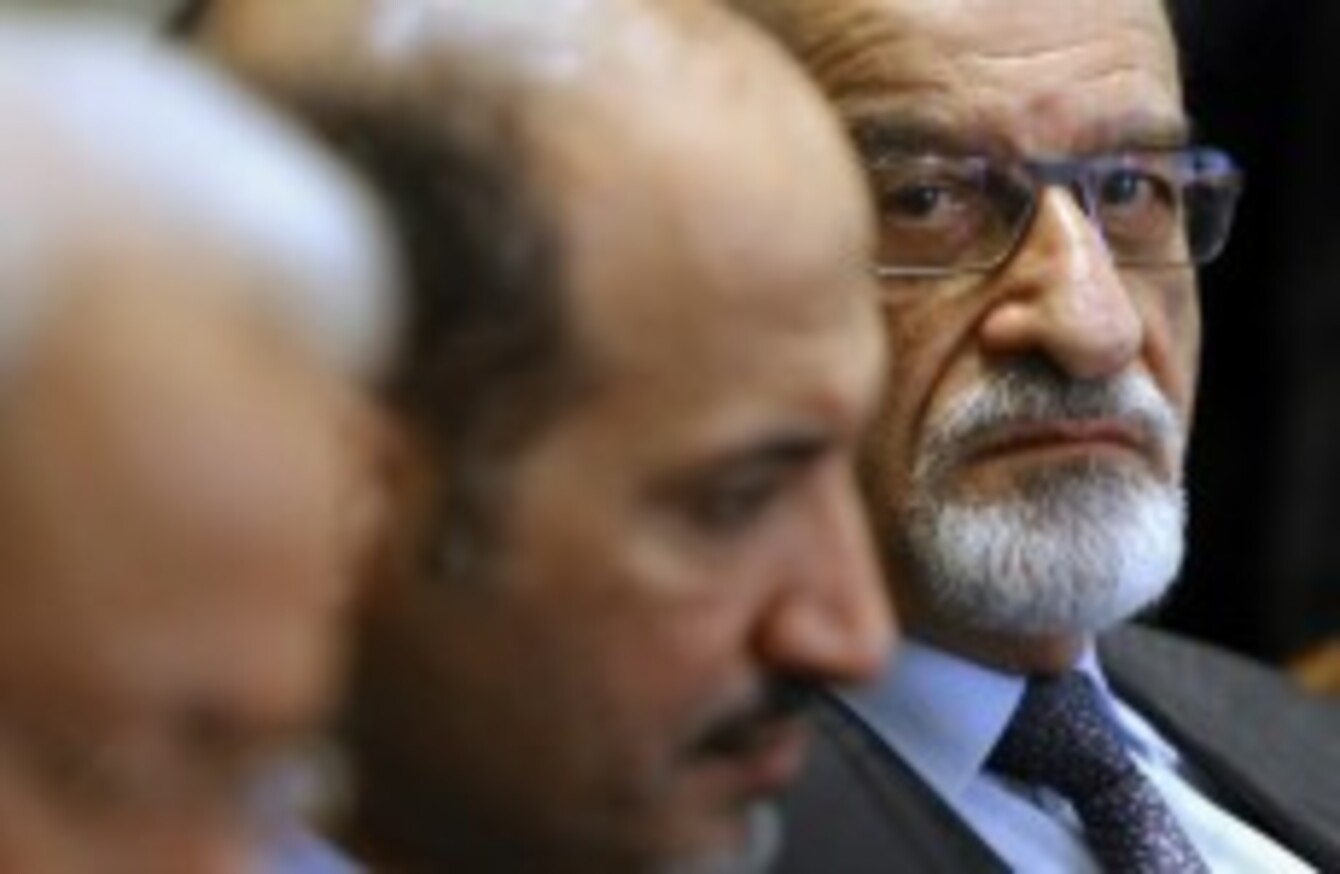 Haitham Al-Maleh, a member of the Syrian opposition, at a meeting with the Arab League in Cairo earlier this month
Image: Amr Nabil/AP/Press Association Images
Haitham Al-Maleh, a member of the Syrian opposition, at a meeting with the Arab League in Cairo earlier this month
Image: Amr Nabil/AP/Press Association Images
THE MAIN WESTERN-backed Syrian opposition group says it intends to join peace talks with the Syrian government, if conditions are met.
The Syrian National Coalition agreed to attend a proposed peace conference with President Bashar al Assad's government after a vote this morning in Istanbul.
The U.S. and Russia are trying to convene the talks in Geneva by the end of this year.
But according to a coalition statement, the group said representatives would attend only if the Syrian government allowed the creation of humanitarian corridors to reach besieged areas and if it released detainees, especially woman and children.
Excerpts of the statement were released by the office of Monzer Azbik, chief of staff to coalition chief Ahmad al-Jarba. The opposition group's vote to attend the Geneva talks came on the second day of ongoing meetings in Istanbul.
The coalition statement made clear that the decision did not remove its demand that Assad step down in any transitional government.
"Bashar Assad will have no role in the transitional period and the future of Syria," it said.
The coalition is also expected during its ongoing meetings to approve a list of cabinet of ministers presented by interim prime minister, Ahmad Toumeh, who was elected in September.
Blockade
The statement on the Geneva talks followed a deal yesterday to ease a blockade on a rebel-held town near the Syrian capital, allowing food to reach civilians there for the first time in weeks, activists said.
That deal is the latest to be struck in recent months between Assad's government and disparate rebel groups in the country's more than 2-year-old conflict.
The Western-backed group had called for goodwill measures from the Assad government, including lifting sieges on rebel-held areas. It wasn't clear whether the deal to ease the blockade on Qudsaya, near the capital, Damascus, was such a gesture, as neither rebels nor Syrian officials comment on such deals.
An activist group, the Qudsaya Media Team, confirmed the truce in a statement but gave few details. In an earlier statement this month, the group said local markets had run out of food, and the area's poorest residents were going hungry. It could not be immediately reached for comment.
Syria's government is under pressure from the international community to allow food and medical aid into blockaded areas, particularly after reports emerged of widespread hunger in the Damascus suburb of Moadamiyeh this year. It appears civilians have also pressured rebels to accept truces.