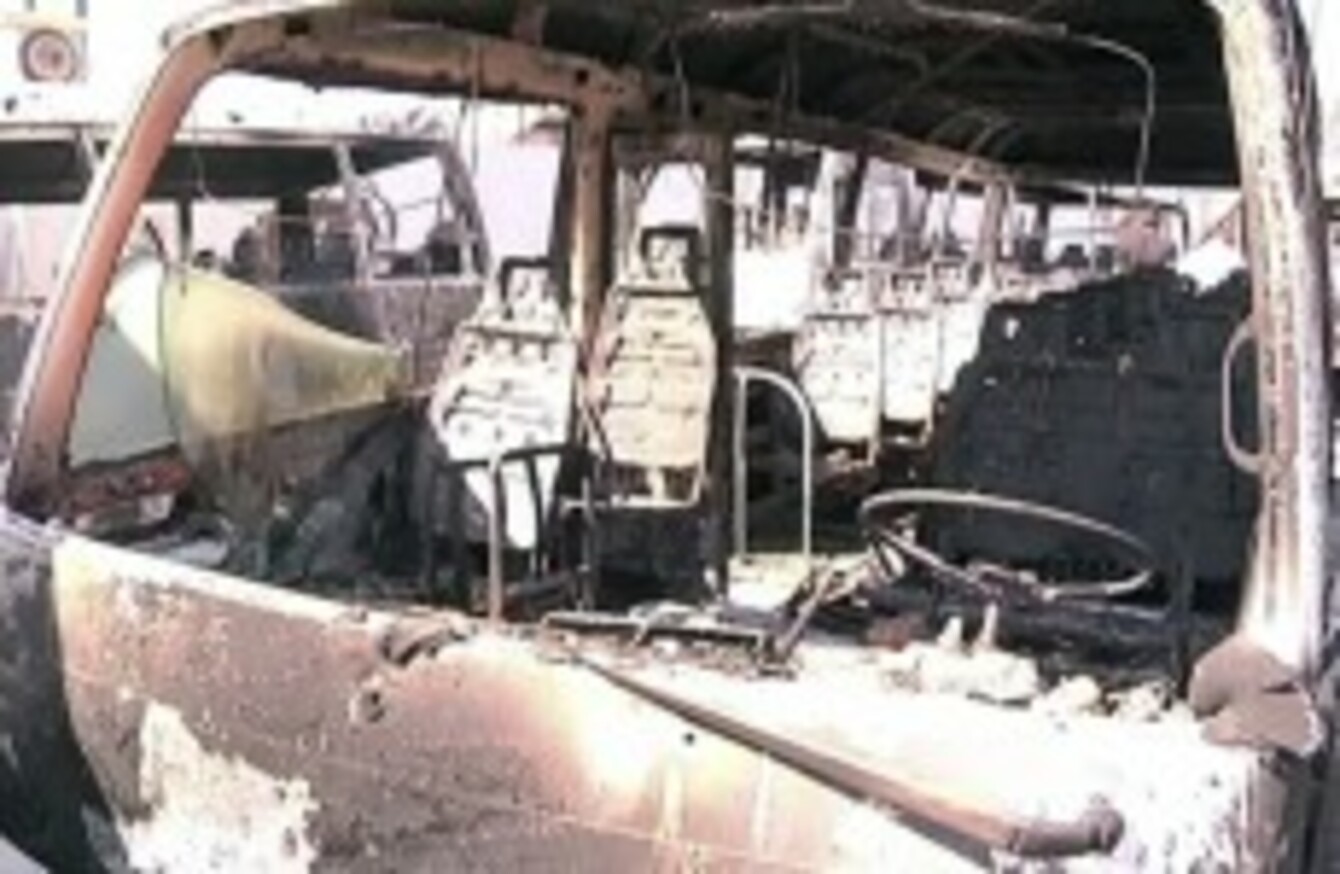 Destroyed buses in Damascus yesterday after fighting in the capital
Image: AP Photo/UNSMIS via AP video
Destroyed buses in Damascus yesterday after fighting in the capital
Image: AP Photo/UNSMIS via AP video
SYRIAN REGIME FORCES have unleashed heavy shelling as they clashed with hundreds of rebels holed up in the mountains near the coastal city of Latakia.
The fighting between government troops backed by helicopter gunships and armed groups in the area of Haffa began on Tuesday. An opposition group said at least 58 soldiers have been killed and more than 200 wounded in the operation there since.
Rami Abdul-Rahman, director of the Britain-based Syrian Observatory for Human Rights said the heavy losses indicate the seriousness of the challenge in the mountainous area where "hundreds" of rebels are entrenched. His estimated death toll could not be independently verified.
State-run news agency SANA said "terrorist groups" in Haffa attacked public and private institutions on Saturday and committed "heinous" crimes against civilians, setting fire to the national hospital and forcing people to leave their homes. It said troops killed a number of them and arrested several others, adding it was still pursuing gunmen and working to restore security to the area.
A number of high-profile atrocities have put extra pressure on international powers to step up their response to the crisis.
Russia, which has blocked previous UN resolutions aimed at penalising the regime, has called for a new international conference to galvanise commitment.
He said participants should include the permanent members of the Security Council, the European Union and influential countries in the region including Iran. He said American objections to Iran's possible participation were "shallow."