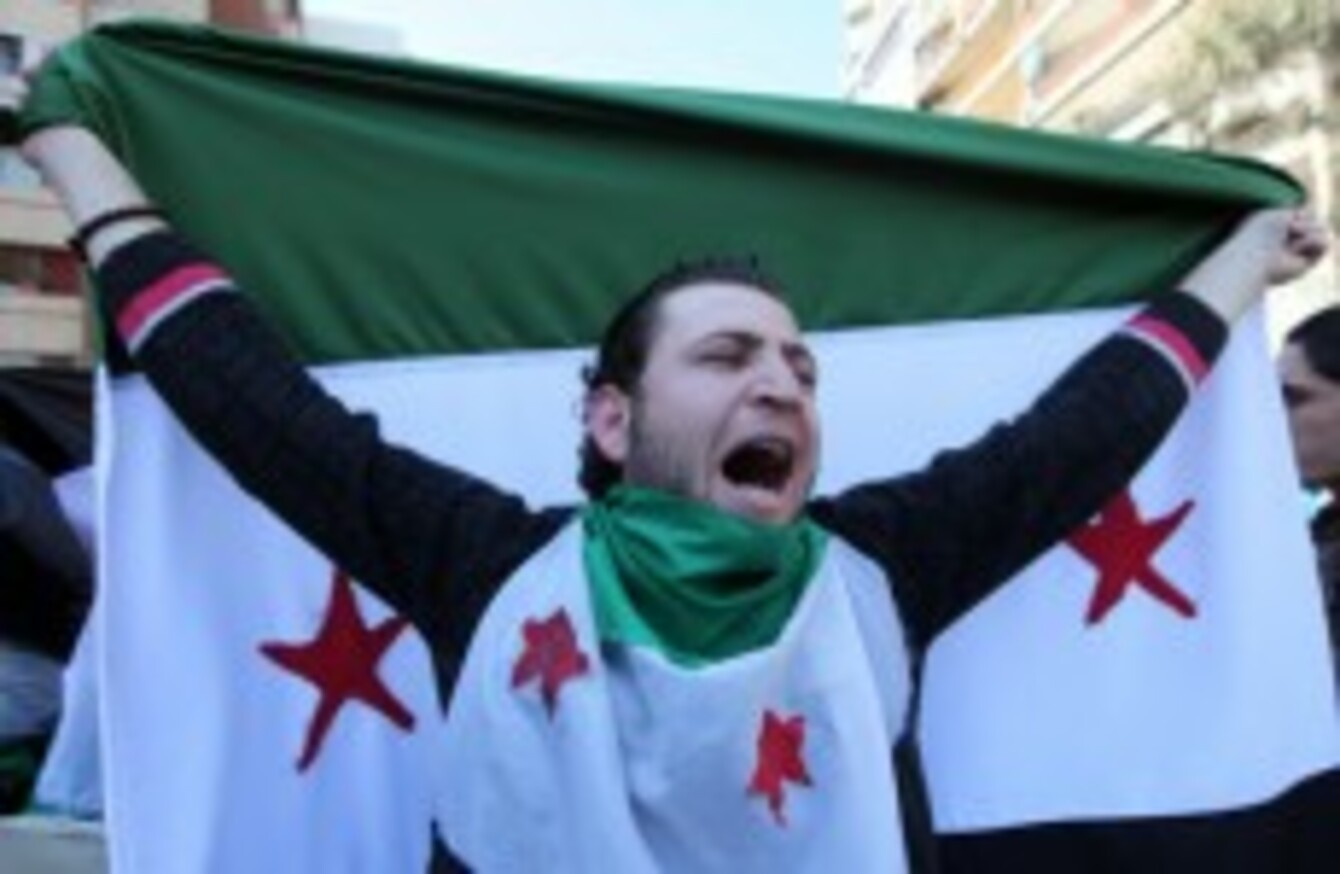 Anti-Syrian regime protesters in Beirut, Lebanon on Friday.
Image: AP Photo/Bilal Hussein/PA
Anti-Syrian regime protesters in Beirut, Lebanon on Friday.
Image: AP Photo/Bilal Hussein/PA
HUMAN RIGHTS WATCH had accused Syria's security forces of using civilians as human shields while advancing on opposition-held areas.
The New-York based group says that both the army and gunmen supporting President Assad's regime have forced civilians to march in front of them while advancing of rival-held positions in the northern province of Idlib.
"By using civilians as human shields, the Syrian army is showing blatant disregard for their safety," said Ole Solvang, emergencies researcher at Human Rights Watch. "The Syrian army should immediately stop this abhorrent practice."
Solvang says that the use of human shields is "yet another reason" why the UN Security Council should refer Syria to the ICC: "Somebody should be made to answer for these violations."
Witnesses from a number of towns in Idlib told HRW that they and other locals had been made to walk front of armoured personnel vehicles to protect the army from attack.
One man referred to as "Abdullah" said that he and about two dozen others, including children, were on their way to Friday prayer when soldiers rounded them up and made them march around their vehicles while they searched for opposition activists.
"We marched for about 600 metres. They were insulting us the whole time. They arrested several people from the houses. Then they made us march back to their base, after which they released all of us, apart from the detained activists," he told HRW. The whole operation lasted for about two hours."
HRW says that the following video was sent to them by opposition activist Raed Fares who says that they show civilians walking in front the army because the soldiers had forced them to. The human rights group says it has been unable to independent verify the identity the people involved.

(Video uploaded by deenhouphmanraedfare)
HRW recently accused the Syrian army of planting landmines along routes being used by Syrian civilians to flee the ongoing violence.
Earlier this month, it also accused a number of leading Syrian opposition groups of committing human rights abuses such as kidnapping and torturing members of the security forces and government supporters.
It called on the Syrian National Council and opposition leaders to make it clear that their followers cannot "torture, kidnap or execute under any circumstances."
The United Nations estimates that more than 8,000 people have been killed since protests began a year ago.