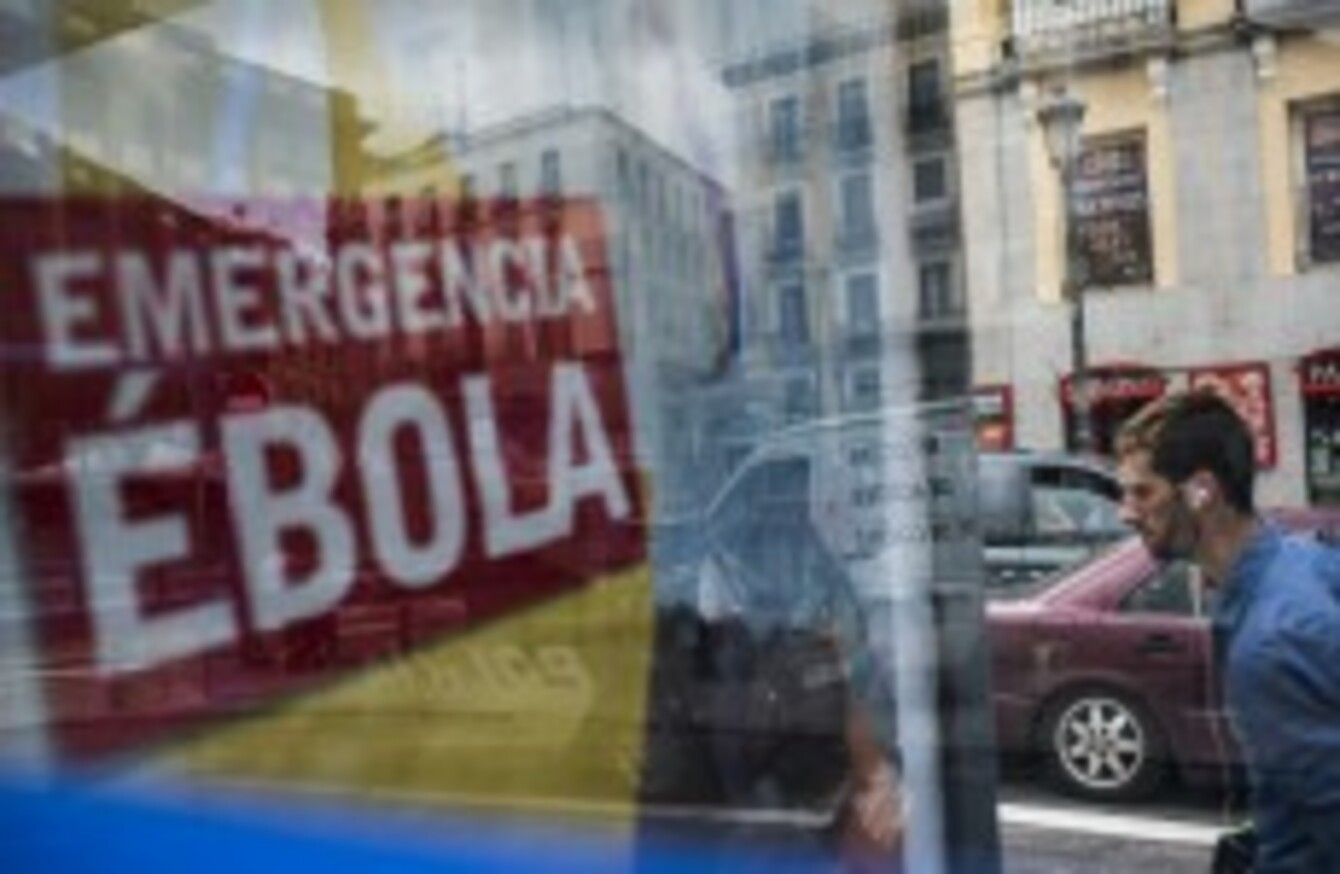 Image: AP/Press Association Images
Image: AP/Press Association Images
THE NUMBER OF Ebola cases is probably doubling every three-to-four weeks and without a mass global mobilization "the world will have to live with the Ebola virus forever," the U.N. special envoy on the disease says.
David Nabarro told the U.N. General Assembly that the response needs to be 20 times greater.
U.N. Deputy Secretary-General Jan Eliasson said catching up with "the menacing exponential curve of the virus" demands a massive scale-up of financial resources, medical staff and equipment. He lamented that only one-quarter of the $1 billion that U.N. agencies have appealed for to tackle Ebola has been funded.
"I now appeal to all member states to act generously and swiftly," Eliasson told diplomats from most of the 193 U.N. member states. "Speed is of the essence. A contribution within days is more important than a larger contribution within weeks."
Nabarro said that without the mass mobilization of nations, donor organization and non-governmental group to support the affected countries in West Africa, "it will be impossible to get this disease quickly under control, and the world will have to live with the Ebola virus forever."
He said that in his 35 years as a public health doctor dealing with disease outbreaks and pandemics, he has never encountered a challenge like Ebola because the outbreak has moved from rural areas into towns and cities and is now "affecting a whole region and … impacting on the whole world."
He said the United Nations, which is coordinating the global response, knows what needs to be done to catch up to and overtake Ebola's rapid advance, "and together we're going to do it."
"And our commitment to all of you is to achieve it within a matter of months — a few months," Nabarro said.
Anthony Banbury, who heads the new United Nations Mission for Ebola Emergency Response, warned that a failure to help Liberia, Sierra Leone and Guinea — the three worst affected countries — "while we have the chance could lead to unpredictable but very dire consequences for the people of the countries and well beyond."