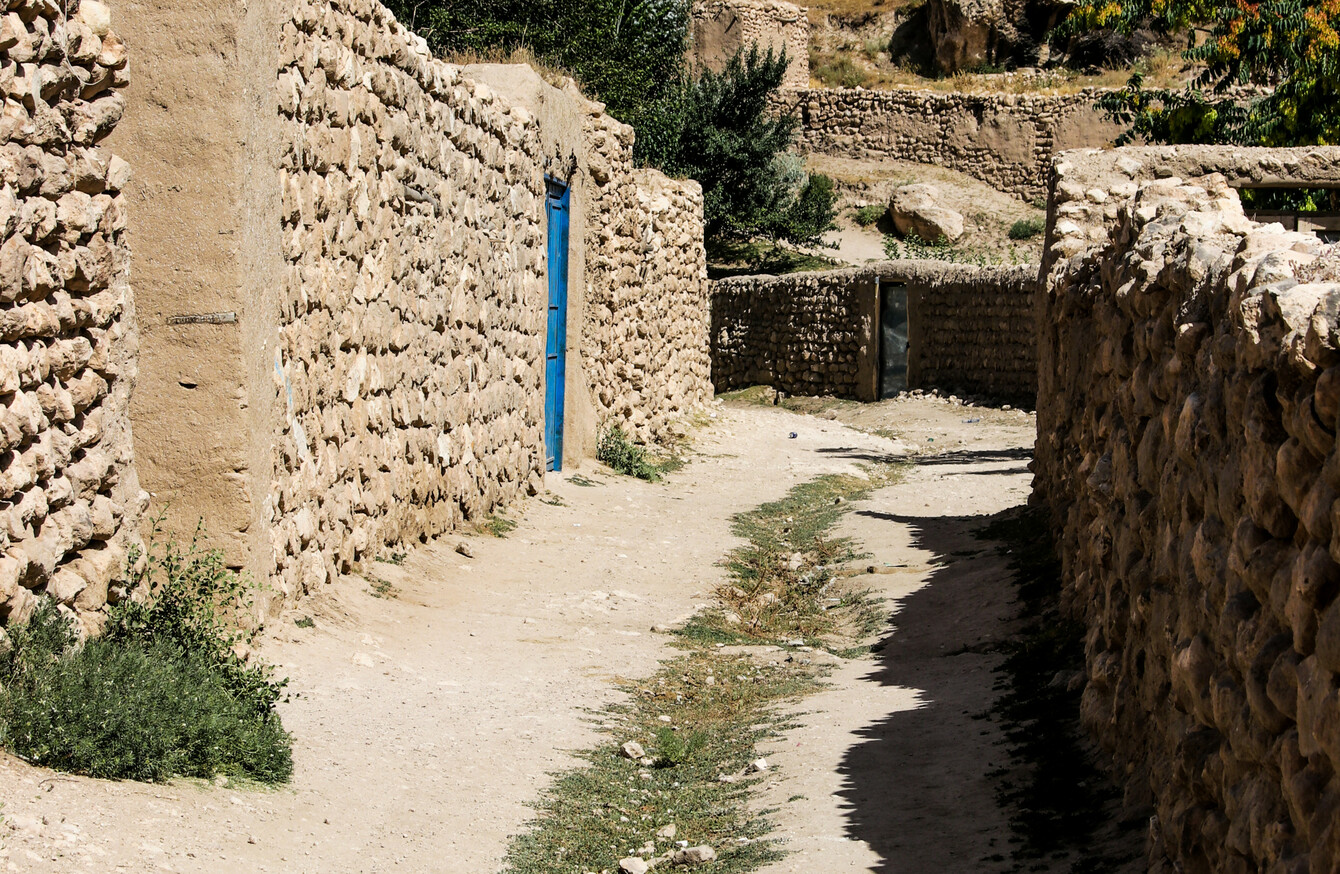 Kandahar, a city in southern Afghanistan where the military is fighting the Taliban
Image: Shutterstock/Trent Inness
Kandahar, a city in southern Afghanistan where the military is fighting the Taliban
Image: Shutterstock/Trent Inness
Updated Aug 10th 2021, 1:46 PM
THE UN HUMAN chief today urged an end to the Taliban offensive on Afghan cities and said her office was receiving reports of possible war crimes.
"The Taliban must cease their military operations in cities. Unless all parties return to the negotiating table and reach a peaceful settlement, the already atrocious situation for so many Afghans will become much worse," Michelle Bachelet said in a statement.
The Taliban's sweeping takeover of cities and districts "have struck fear and dread into the population," she said, warning that the proliferation of pro-government militias mobilised against the Taliban could also put civilians at risk.
"We know that urban warfare results in scores of civilians being killed. We have seen it before, too many times."
"In Afghanistan, since 9 July in four cities alone – Lashkar Gah, Kandahar, Herat and Kunduz – at least 183 civilians have been killed and 1,181 injured, including children," she said, adding that these were just the civilian casualties the UN had managed to document.
"The real figures will be much higher."
Bachelet said her office was receiving reports of "summary executions, attacks against current and former government officials and their family members, military use and destruction of homes, schools and clinics, and the laying of large numbers of improvised explosive devices (IEDs)."
"Directing attacks against civilians is a serious violation of international humanitarian law and amounts to a war crime," Bachelet said in a statement from her Geneva headquarters.
Perpetrators of serious violations of international human rights and humanitarian law must be held accountable.
The UN was also receiving "deeply disturbing" reports of killings by the Taliban of off-duty Afghan security force members, even after they had surrendered.
The former Chilean president urged all states to use their influence to bring the fighting to an end.
"States have a duty to use any leverage they have to de-escalate the situation and reinvigorate peace processes," she said.
At least 241,000 people have been displaced since the beginning of the Taliban offensive in May, according to the UN.
The Taliban are in control of six Afghan provincial capitals following a blitz across the north that has seen tens of thousands of people flee their homes for the relative safety of Kabul and other centres.
The insurgents now have their eyes on Mazar-i-Sharif, the biggest city in the north, whose fall would signal the total collapse of government control in a region that has traditionally been anti-Taliban.
Government forces are also battling the hardliners in Kandahar and Helmand, the southern Pashto-speaking provinces from where the Taliban draw their strength.
The United States – due to complete a troop withdrawal at the end of this month that will end its longest war – has largely left the fighting to the Afghans but is sending special envoy Zalmay Khalilzad to Qatar this week in another bid to convince the Taliban to accept a ceasefire.
Khalilzad "will press the Taliban to stop their military offensive", the State Department said, and "help formulate a joint international response to the rapidly deteriorating situation".
But Pentagon spokesman John Kirby said it was down to the Afghan government and its forces to turn the tide, saying there was "not much" the United States could do to help.
#Open journalism No news is bad news Support The Journal

Your contributions will help us continue to deliver the stories that are important to you

Support us now
Michael Kugelman, at the Woodrow Wilson International Center for Scholars, also doubted Washington had the means to anything.
"I fear that the Taliban is just so strong and the Afghan military is so beleaguered right now, it's going to be hard to find some type of momentum-changer from the US," he said.
The Taliban have appeared largely indifferent to peace overtures, and seem intent on a military victory to crown a return to power after their ouster 20 years ago in the wake of the September 11 attacks.
As fighting raged, tens of thousands of people were on the move inside the country, with families fleeing newly captured Taliban cities with tales of brutal treatment at the hands of the insurgents.
"The Taliban are beating and looting," said Rahima, now camped out with hundreds of families at a park in the capital, Kabul, after fleeing Sheberghan province.
"If there is a young girl or a widow in a family, they forcibly take them. We fled to protect our honour."
The Taliban earned notoriety during their first stint in power from 1996-2001 for introducing a harsh interpretation of Islamic rule that barred girls from education and women from work.
Crimes were punished by public floggings or executions, while a host of activities – from playing music to non-religious TV – were also banned.
They have given little indication of how they would rule if they take power again, apart from to say it would be according to the Koran, and opponents fear losing hard-won rights.