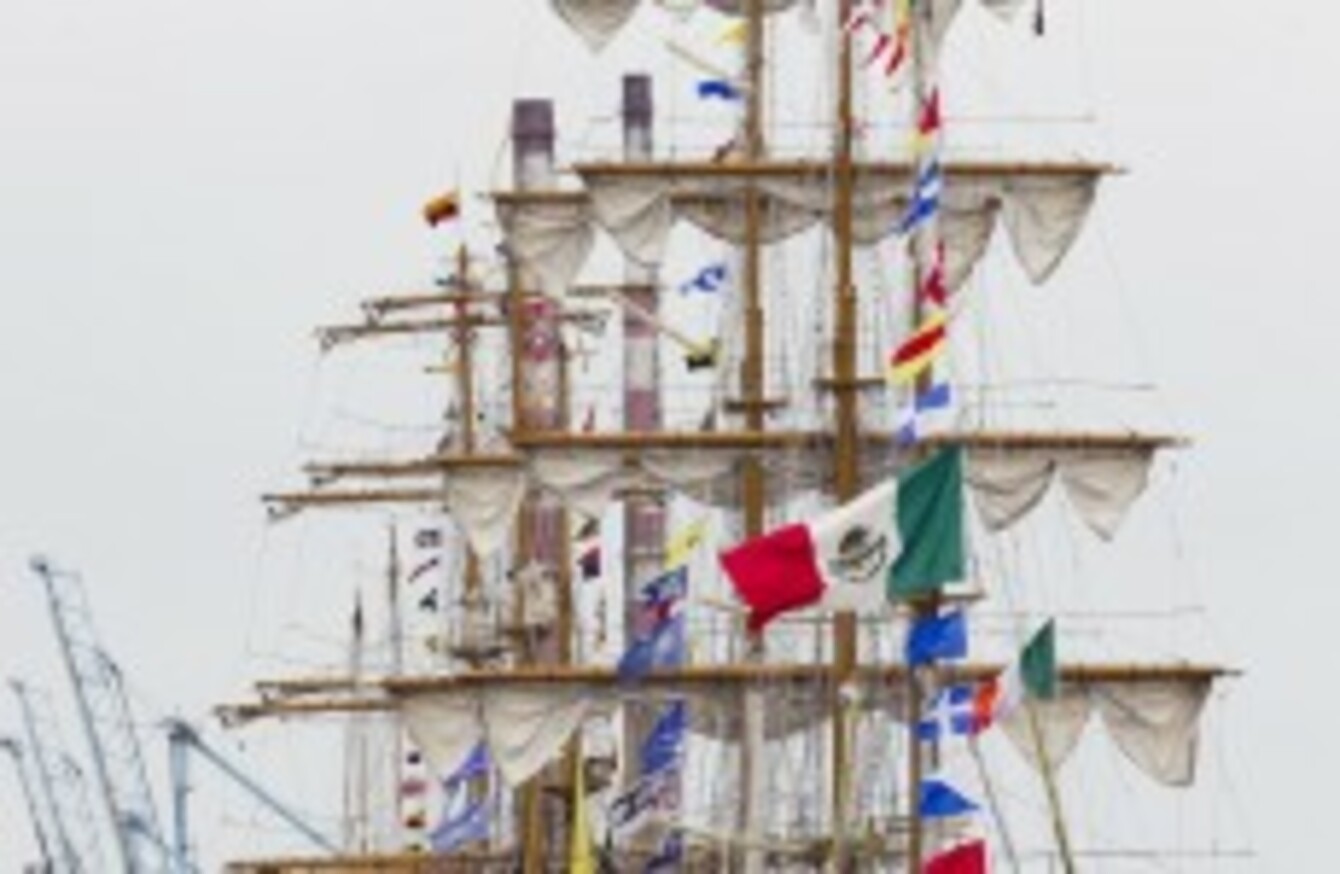 Image: Leon Farrell/Photocall Ireland.
Image: Leon Farrell/Photocall Ireland.
MORE OF THE incredible tall ships have begun arriving in Dublin as part of the 2012 Tall Ships Races.
Yesterday, 40 vessels had arrived, including the German vessel The Alexander von Humboldt.
The festivities officially got underway in Dublin today, with lots of events planned including live music, a family zone, magic acts and an urban zone with the Kings of Concrete.
They will continue until Sunday 26 August, when the parade of sail sees the ships bid adieu to Ireland from 11am – 2pm.
The East Link Toll Bridge lifted today for The Amerigo Vespucci, while the Mexican Class A Tall Ship The Cuauthemoc also arrived.
Tall Ships First Mate Keith Duffy and the Lord Mayor gathered with the ships' captains to officially open the festival this afternoon.
You can visit the ships to see what life is like aboard them – visit the official website to see the opening times.
The Tall Ships Races 2012, presented by Szczecin and organised by Sail Training International, began in St Malo, France from the 5 to 8 July. They left A Coruna in Northern Span on 13 August bound for Dublin.
Different flags

23/8/2012.The largest of the Tall Ships, Amerigo V

The largest of the Tall Ships

Opening Ceremony for Dublin Tall Ships

Tall Ships 2012

Tall Ships 2012

Tall Ships 2012

Tall Ships Festival

Tall Ships Festival

Tall Ships Festival

Tall Ships Festival

Tall Ships Races 2012 Dublin. The Mexi

Tall Ships Races 2012 Dublin. The Mexi

Tall ship Cuauhtemoc

Tall Ships Festival

Tall ship Cuauhtemoc