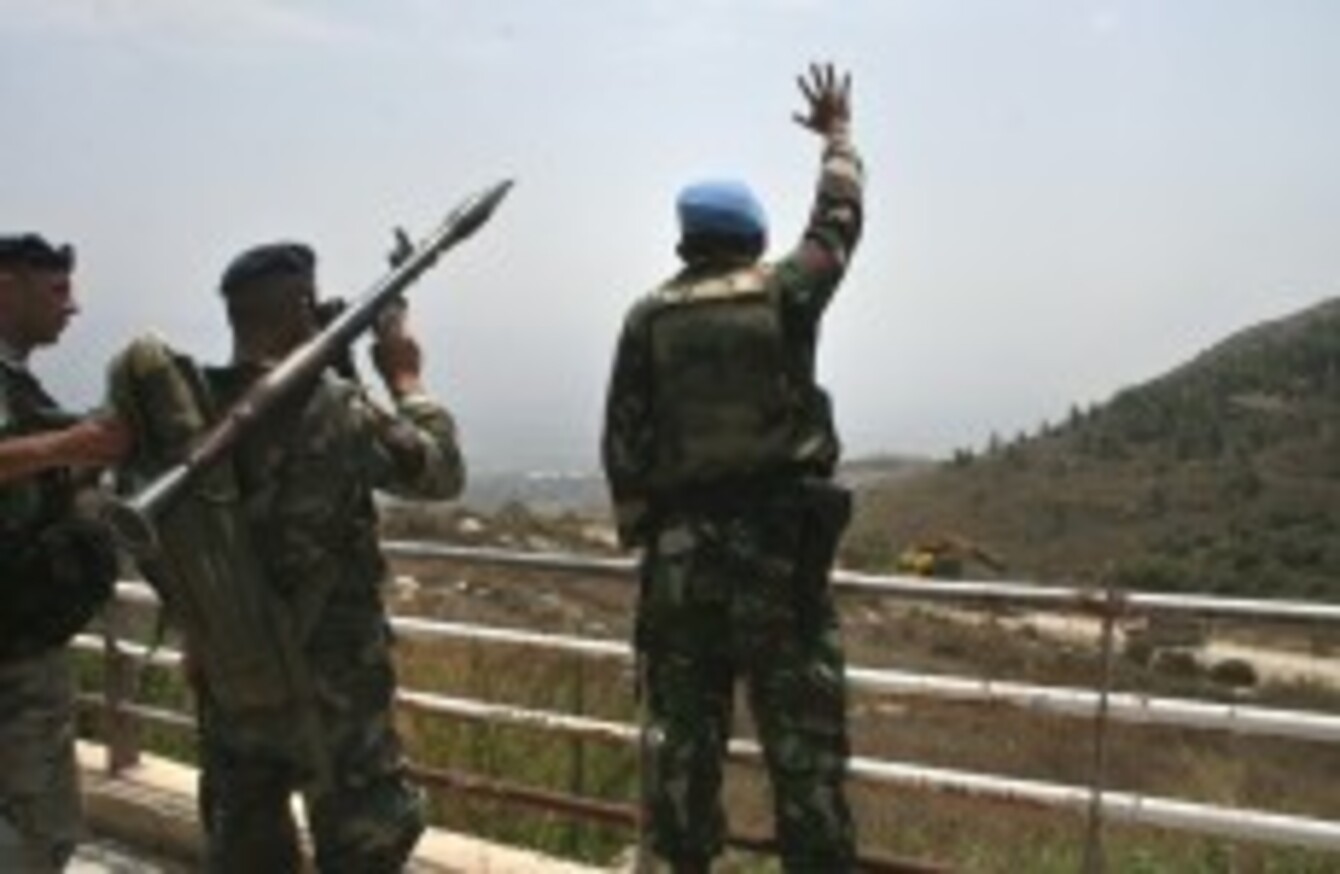 A UNIFIL peacekeeper (r) with a Lebanese soldier holding an RPG at a southern border village in Lebanon
Image: AP/Press Association Images
A UNIFIL peacekeeper (r) with a Lebanese soldier holding an RPG at a southern border village in Lebanon
Image: AP/Press Association Images
TAOISEACH ENDA KENNY is travelling to Lebanon today to meet with Irish troops serving there.
The Taoiseach, who is also the Minister of Defence since the resignation of Alan Shatter, said he was "proud and honoured" to visit the soldiers " to extend my own gratitude to them, and on behalf of the Irish people, for their significant contribution to the peace and security of the region".
Irish troops are serving with the United Nations Interim Force in Lebanon (UNIFIL) which monitors the situation there and provides humanitarian access.
The Taoiseach will be spending less than 24 hours in Lebanon and is due to return tonight.
During his visit, he will meet with Tammam Salam, the Lebanese Prime Minister, in Beirut.
The Taoiseach will also announce an additional €2 million in emergency funding to help Syrian and Palestinian refugees in Lebanon.
Later this afternoon, the Taoiseach will lay a wreath at the Irish UNIFIL memorial in south Lebanon, which is dedicated to the memory of the 47 Irish troops who have died while serving with the UNIFIL mission over the past 34 years.
Before leaving, Enda Kenny praised the work of the Irish soldiers.
"Their commitment and loyalty to the traditions of the Defence Forces on overseas service contributes extensively to the high regard in which Ireland and Irish peacekeepers are held throughout the world," he said.