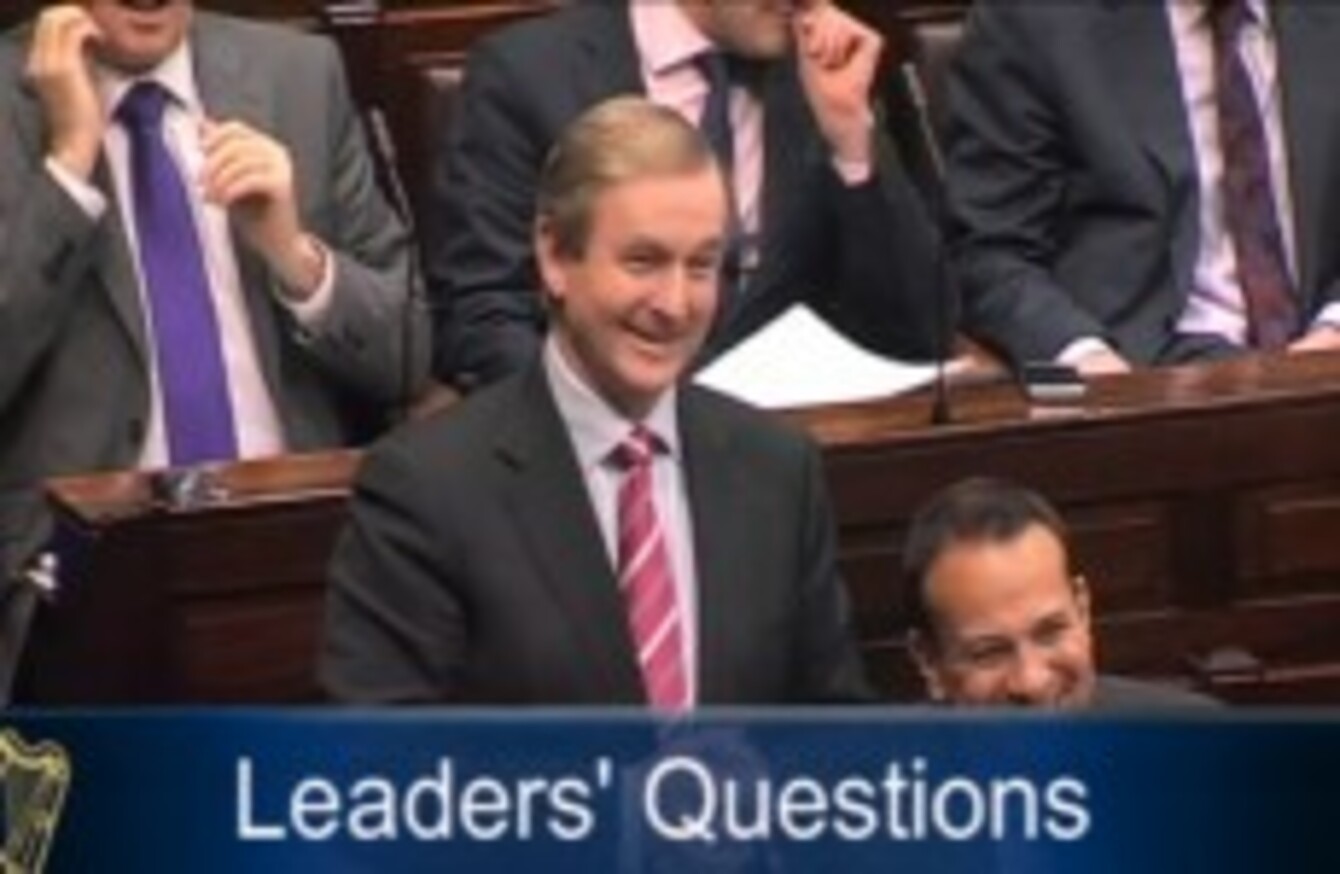 IRELAND WON'T BE undertaking a Greek-style Anglo promissory note deal – but it is hoping that there will be a "re-engineering" of the payback, the Taoiseach said today.
Taoiseach Enda Kenny was asked by Deputy Shane Ross in the Dáil today if he would consider following Greece's lead in getting the country's debt written off.
Ross said that Ireland has one important thing in common with Greece – "both have unsustainable levels of debt". He added that the Greeks "seem to have worked that to their advantage and we seem to find it very difficult to do so".
He added that Greece has "eyeballed" the European Commission and the IMF, while Ireland has not. Ross asked the Taoiseach in the light of the Greek deal would he be prepared to tell the EU Commission and IMF "that we will not be paying those promissory notes on the 31 March".
Taoiseach Enda Kenny replied that this was a decision made by the Eurozone ministers to see that Greece maintains its position as a member of the Eurozone and can work its way out of it. "It is in an entirely different position than Ireland or indeed Portugal," he said.
The Taoiseach said that it is the intention of the Minister for Finance not to have to pay the €3 billion in March 2013.
It does take time and diligence and patience to get a sense of trust and confidence and belief from others that they should help us… that recognition is now there and we will continue the discussion to bring about a situation where that level of debt can be re-engineered in the country's interest.
He added that the intention of the Government is to bring about a situation "where we get agreement for reingineering" the promissory note, insofar as the former Anglo Irish Bank is concerned. "It is [like] a replacement of a bank overdraft with a very long mortgage," he said.
It was reported in October that the government was considering replacing the promissory notes with a 40-year bond worth up to €40 billion.