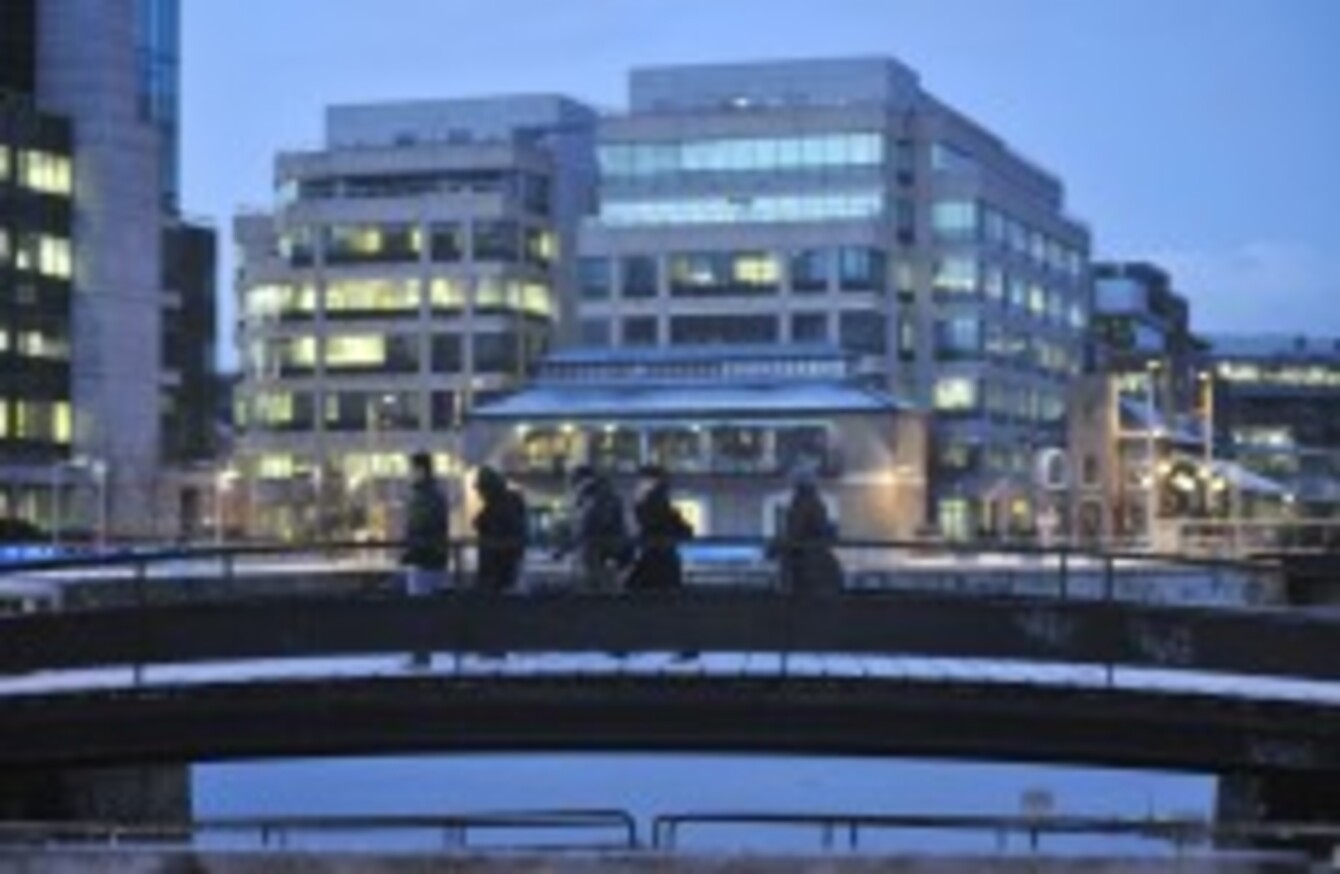 Image: Sasko Lazarov/Photocall Ireland
Image: Sasko Lazarov/Photocall Ireland
TAOISEACH ENDA KENNY has agreed to consider a series of proposals from a backbench Labour TD to bring greater transparency to the body that oversees the development of the Irish Financial Services Centre.
The Taoiseach has said he will consider proposals from Dublin South East deputy Kevin Humphreys who asked him to consider streaming meetings of the IFSC's Clearing House Group and related groups live on the internet.
The discussion comes after a series of TDs from all sides of the Dáil questioned the transparency of the group, which includes representatives of the financial companies based there.
The clearing house, which is chaired by the government's chief civil servant Martin Fraser, was founded in 1987 and provides the main platform for government figures to discuss matters relating to the IFSC and its potential expansion, alongside the companies who work there.
TDs have occasionally complained that the ability of large corporations to engage with staff at the highest levels of the civil service gives them a lobbying opportunity that others do not enjoy.
In a series of parliamentary questions, Humphreys asked Kenny to also consider reporting on the group's discussions to the Oireachtas finance committee, and to make minutes and reports of the group's meetings online.
Kenny said that although he was satisfied with the current arrangements, which include occasional visits from the Taoiseach to the finance committee and of the secretary-general to the Public Accounts Committee.
He added, however, that he was "open and willing" to explore additional ways of making the IFSC's deliberations more accessible to the general public, and said he had asked his officials to consider the suggestions.
The group's current membership includes figures from a range of government departments and bodies like the Revenue Commissioners and the central bank, as well as representatives from KPMG, Bank of America, Citi, State Street and BNY Mellon.