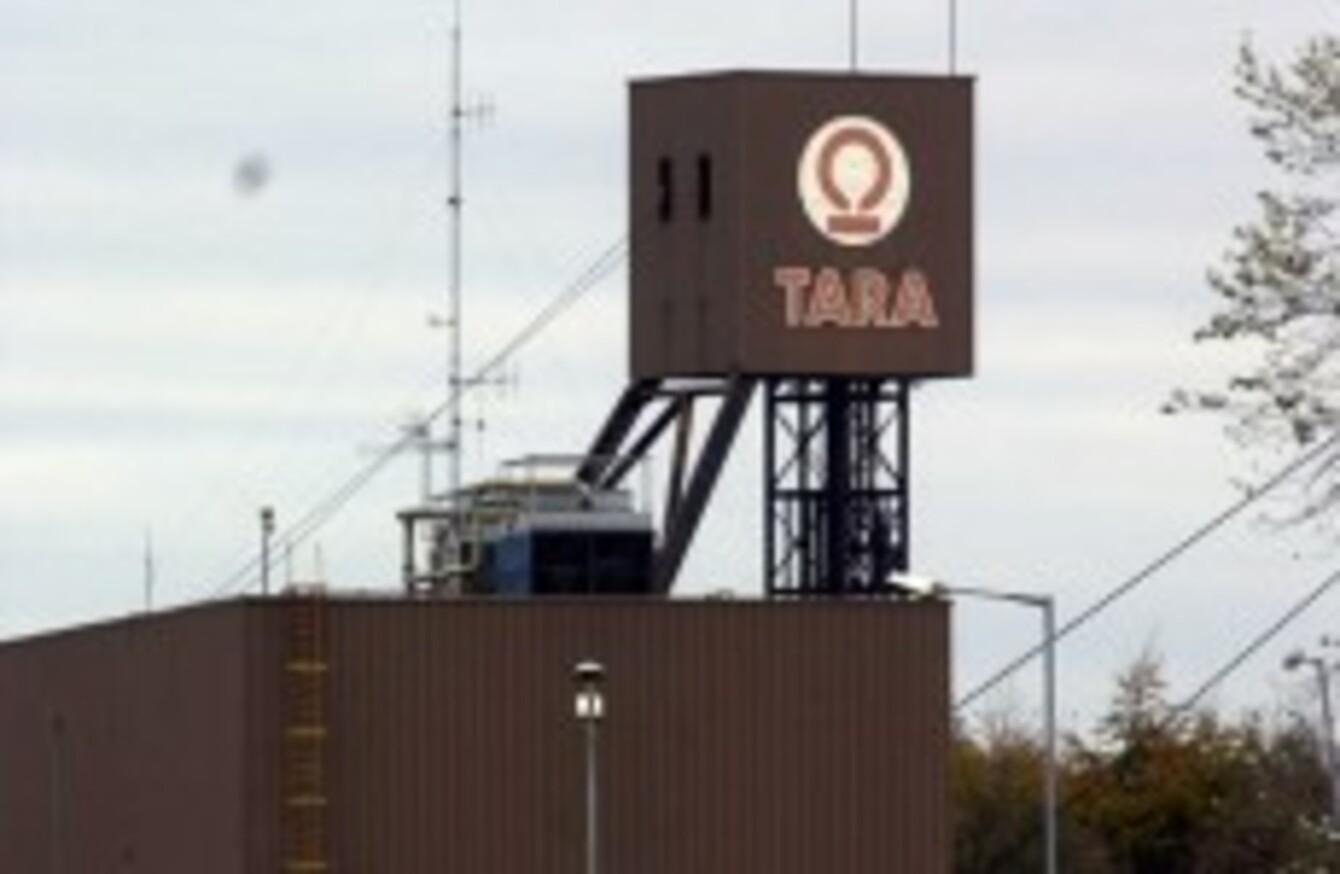 File photo.
Image: Leon Farrell/Photocall Ireland
File photo.
Image: Leon Farrell/Photocall Ireland
TARA MINES IS to stay open for another ten years and will undergo a major underground expansion after a new licence was granted.
The Navan zinc and lead mine, which is the largest Zinc mine in Europe, employs 650 people and has been in operation since 1977.
Since the mine opened it has remained the largest employer in the area.
There had been fears for employment at the mine over the last year with workers having their pay and conditions reduced but today's announcement confirmed that the 650 jobs will be retained.
The announcement of the new lease was made by Minister of State for Natural Resources, Fergus O'Dowd TD who said that the state will continue to receive the same royalties under the deal.
The state, he said, receives royalties of up to 3.75 per cent of revenue at the mine as well as corporation tax at 25 per cent which is twice the rate applying to profits from general trading.
The lease extension was welcomed by a number of local politicians including Sinn Féin's Peadar Tóibín who said that he had been concerned that the jobs would be used by the company as leverage in discussions with the Government over royalties.
"I hope the new investment of €110 million by the company in the mine's future means that we have turned a corner and that the company will focus on developing a new fair and productive future," he added.
Fine Gael's Damian English also welcomed the securing of the jobs in the long-term:
I understand from discussions with those involved at Tara Mines that mineral resources of very high potential have been discovered, thanks to significant investment in exploration. This investment has proven to be very fruitful.
In 2012, Ireland was Europe's largest producer of zinc metal in concentrate, including Russia, and the 10th largest producer in the world much of which can be attributed to the Navan mine.