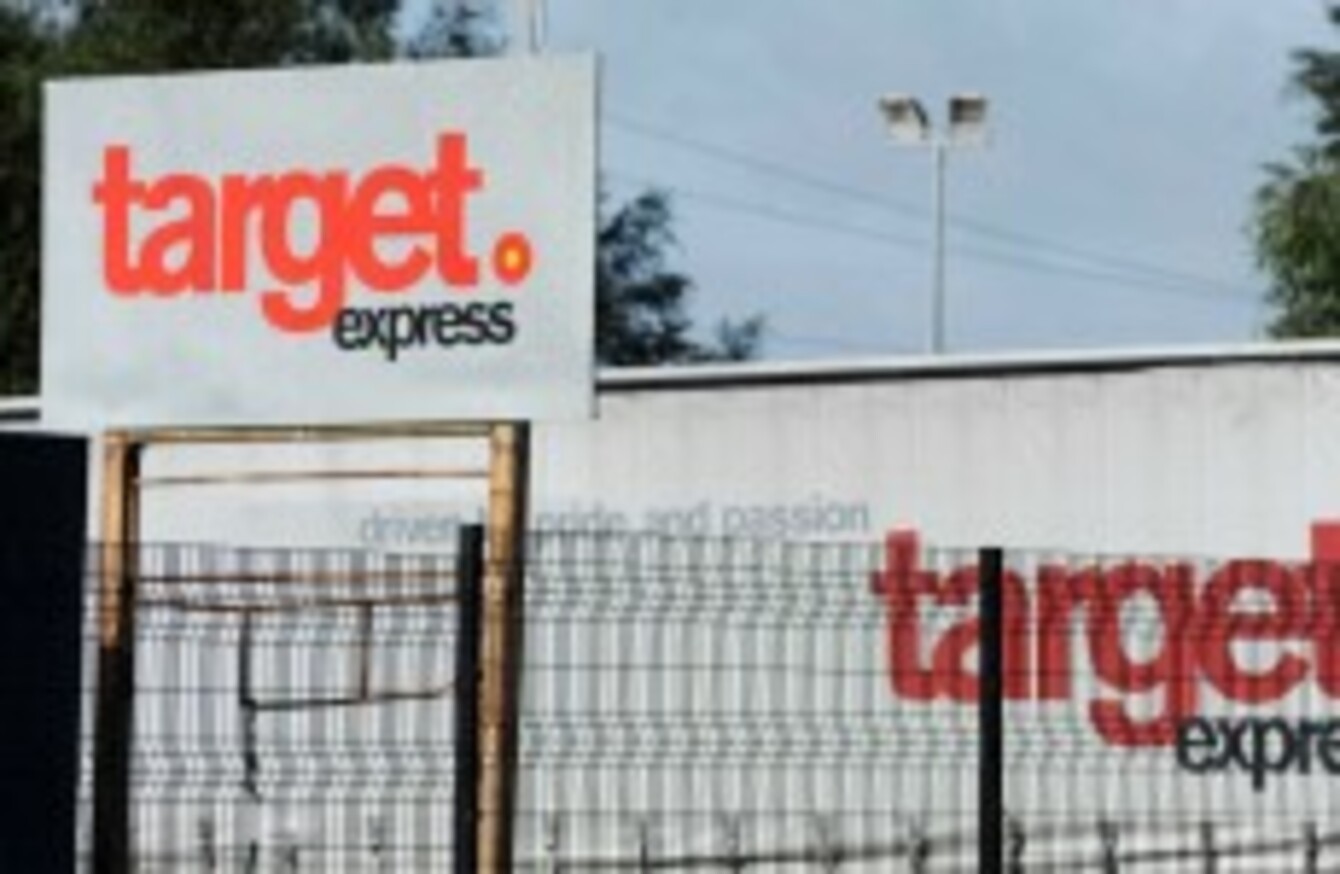 Image: Photocall Ireland
Image: Photocall Ireland
TARGET EXPRESS WORKERS have ended their sit-in protest at the Cork depot after reaching an agreement with the company's provisional liquidator and junior minister Sean Sherlock regarding their outstanding wages.
Spokesperson for the protesting workers Thomas Cullen told TheJournal.ie this evening that the group was protesting to ensure the payment of the two weeks of wages they were owed by the company as well as overtime and holiday pay.
He said that staff were pushing to receive the wages as quickly as possible, and that Seán Sherlock said the payment could be made in about six weeks' time. Sherlock committed to releasing funds from the state insolvency fund to support the redundancy payments.
"They couldn't give a guarantee on [the timeframe]," Cullen said. "What they did say was that starting from Tuesday next week, we would be put into the [Social Welfare] system and officials from the Department of Social Protection will meet us in Cork. They'll sit down with us to talk it through."
He said that the workers will all be put on statutory redundancy.
Potential sale
In a statement this evening, the company's provisional liquidators said that they brief staff in Athlone, Carlow, Dublin, Wexford, Tralee, Limerick, Clones and Cork today and "have now spoken to the majority of employees" and are "getting them started on the paperwork required to claim their statutory entitlements".
The provisional liquidators said that they are engaging with a number of parties about the possible sale of some aspects of the business.
"If a sale is to take place, it will occur before the coming weekend," the statement added.