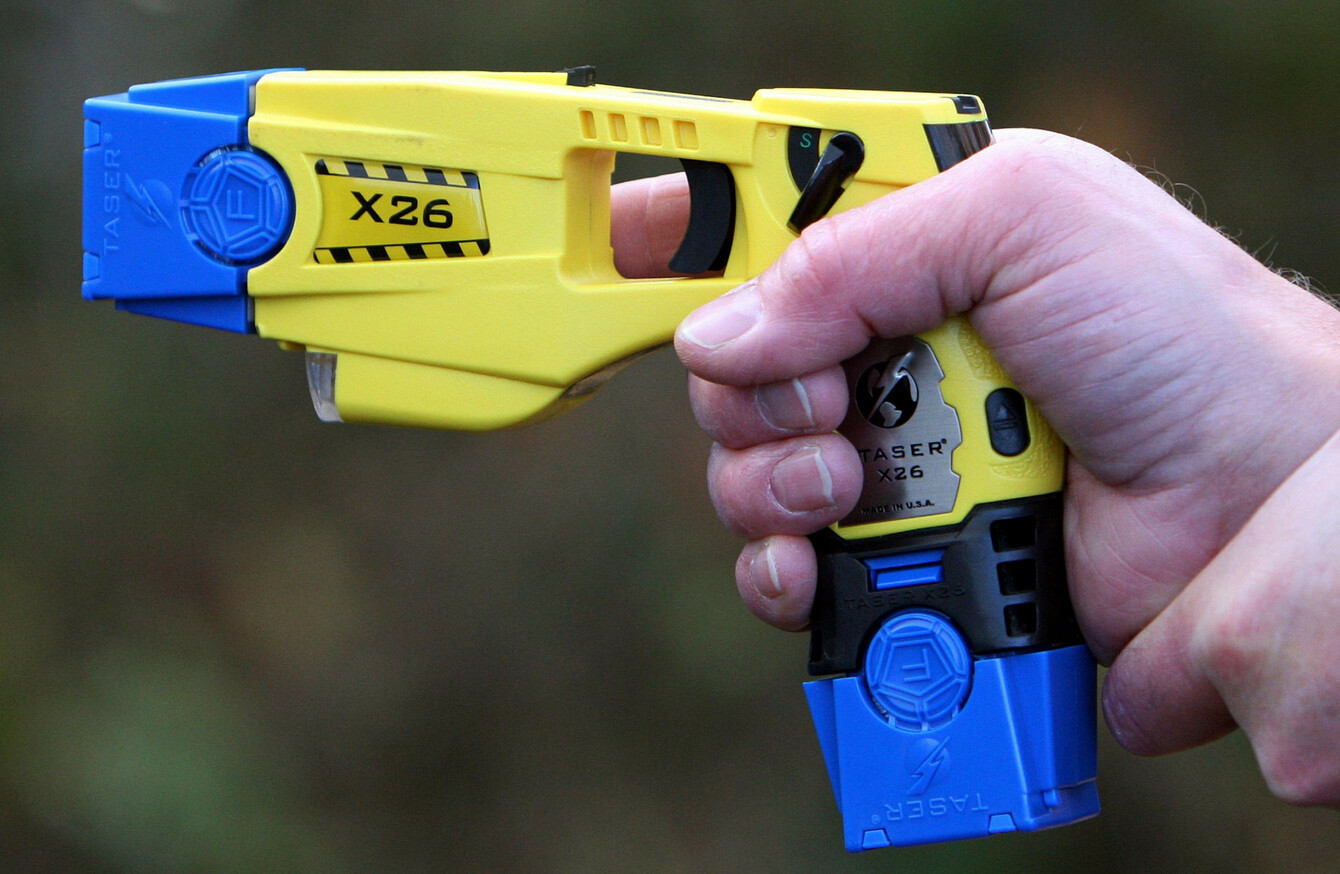 Image: PA Archive/PA Images
Image: PA Archive/PA Images
FRONTLINE GARDAÍ HAVE said the organisation needs to catch up with police forces around the world and roll out equipment like Tasers and body cameras to all officers.
The call came from the Garda Representative Association (GRA) ahead of its annual delegate conference in Wexford.
Delegates representing almost 12,000 rank-and-file gardaí will debate a number of motions over the next two days, including on the need for protective equipment like Tasers.
GRA President Ciaran O'Neill said members "simply do not have the physical support to do their jobs properly and safely". He pointed out that there have been 6,000 garda recorded as injured in the course of duty in the last 12 years.
"To give a more accurate figure we are seeing an average of 12 gardaí a week getting injured on duty and many more are going unrecorded, because those members will stay on working and wouldn't report it so those figures could actually be twice what they currently area."
Nine times out of ten research has shown us the red dot of the Taser will insure the suspect's compliance without having to discharge the non lethal weapon and we see the Taser as a piece of personal protection equipment rather than a non lethal weapon.
O'Neill said he believes the number of assaults on members of the force would reduce if Tasers and bodycams were introduced as this has been seen in other jurisdictions after they rolled out this kind of equipment. He said bodycams would also help to speed up investigations because of the evidence they would add to a case and would help cut down the number of erroneous complaints against members.
"I think it's down to money because we already have tasers in An Garda Síochána. The Emergency Response Unit and the Armed Support units around the country and also the Special Detective Unit have been trained in Tasers. But we're looking for them for everybody in the frontline because our job is becoming too dangerous and it's to protect our members and that's what we're looking for."