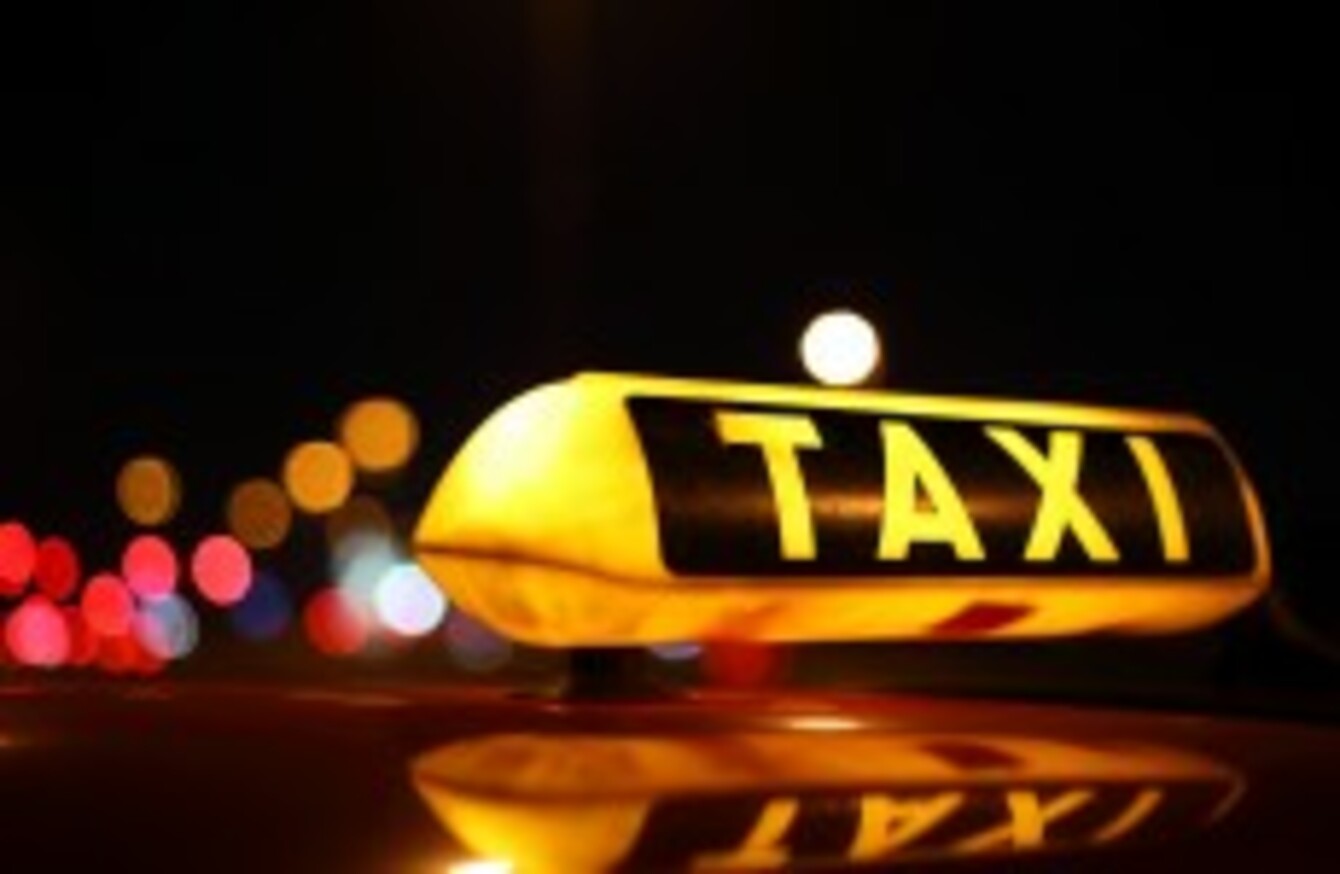 Image: taxi sign via Shutterstock
Image: taxi sign via Shutterstock
A TAXI DRIVER in Glasgow has been suspended for a month after throwing passengers out of his car because they were speaking in Irish.
The passengers affected said they just wanted an apology but taxi driver Alan McKinnin received a months suspension and must do customer care training after Glasgow City Council accepted he had breached several conditions of his licence.
Anthony Blair (20) and his brother Joe (22) from Gweedore in Co Donegal were in Glasgow visiting their Grandmother.
They got into the taxi on December 16 with their cousin Kathleen McAleer who lives in Glasgow and her friend.
According to The Herald Scotland a statement by the taxi driver was read out at a hearing yesterday:
During the journey one of the party started to sing/chant: 'There's Only One Glasgow Celtic.' I asked the chap to stop. The chap said: 'You must be a Hun then.'
I said: 'That's right, I'm a Hun.' Two of the party began speaking in a different language, Gaelic I think. I asked them to stop but they continued."
"Hun" is a derogatory term for Rangers supporters.
The Irish Post reports that Anthony Blair denies either he or his brother Joe made reference to the word 'hun'.
Witness statements from three of the passengers said that McKinnon told them that "well, when you're in Britain it's English that's spoken."
Anthony Blair told the Irish Post "I was not looking for anybody to lose their job or anything like that,"
An apology would have been far better. If anything I hope it raises awareness of the Irish in Glasgow and the fact people do speak Irish as a language.